Eric Haze and Greg Lamarche @ Known Gallery
Juxtapoz // Saturday, 17 Sep 2011
1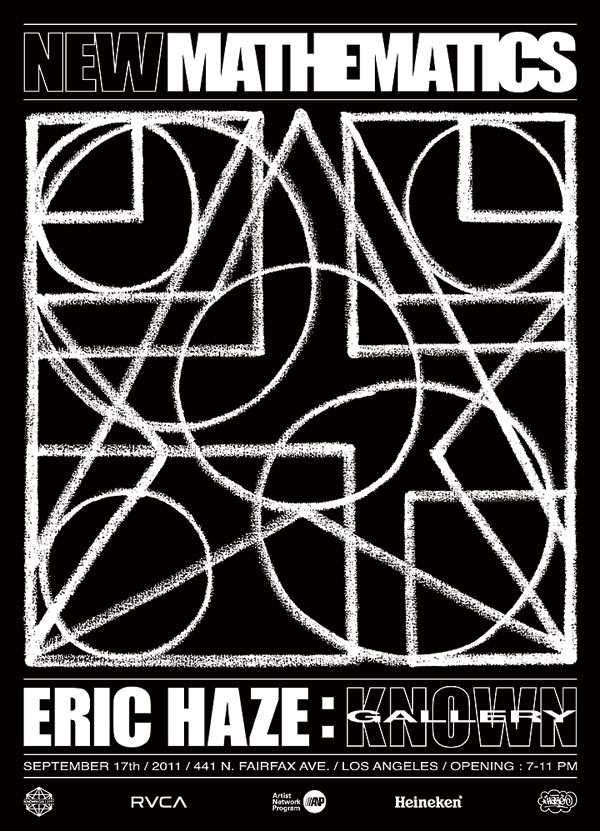 Tonight, September 17, at
Known Gallery
in Los Angeles, graffiti and fine artist Eric Haze and Greg Lamarche each open exhibitions, respectively. Haze, in particular, created a video for the making of his exhibition,
New Mathematics
.
Haze will be exhibiting 35 new paintings and 15 new drawings for the solo show in Los Angeles.
Eric Haze "New Mathematics" Known Gallery from World Wide Rev. on Vimeo.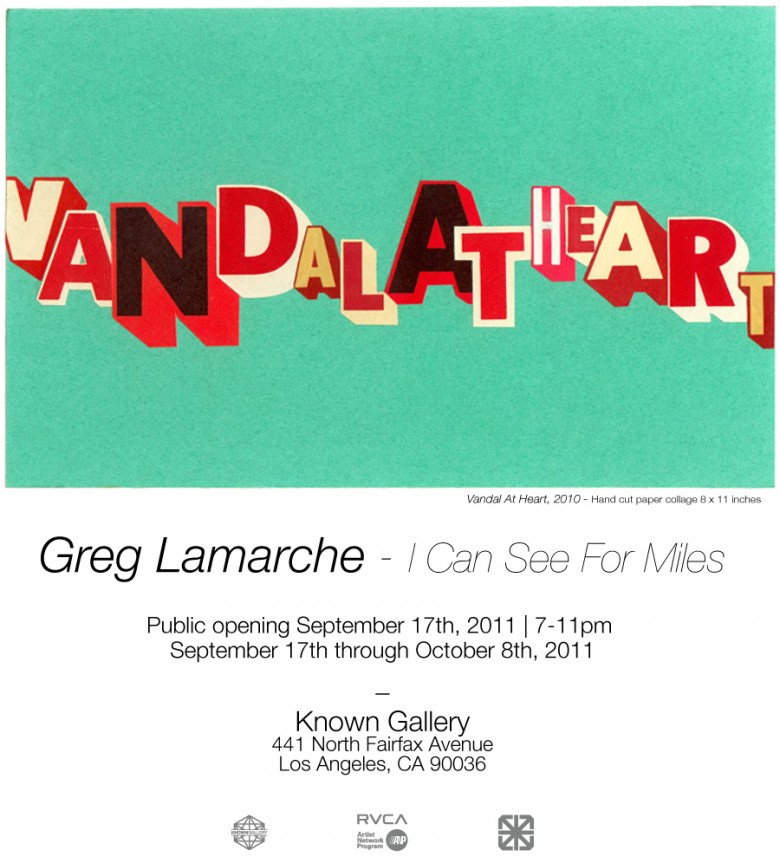 For Juxtapoz featured artist in March 2007, Lamarche will feature a wide range of styles from hand cut letter pieces to abstracted paper remnants as well as representational collages. The exhibition also features a site-specific wall drawing of hand drawn and designed letter forms.

Eric Haze
New Mathematics

Greg Lamarche
I Can See For Miles


September 17—October 8, 2011
Known Gallery
Los Angeles, California