Emerging Artist: Jeaneen Carlino
Juxtapoz // Tuesday, 23 Feb 2010
1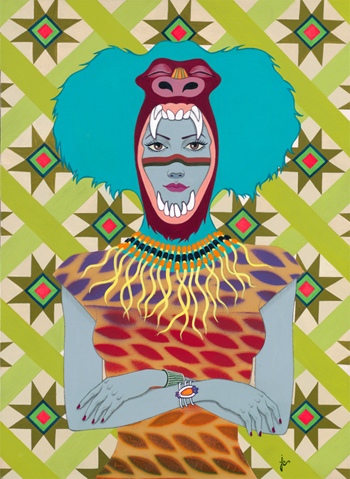 Jeaneen Carlino is a Los Angeles based painter who describes her work as "a metaphysical embellishment of a hinterland dreamscape that has developed based on the necessity to escape from the complexities of life." On a simpler note, we really dig her mixed media paintings.
Utilizing a plethora of materials, from acrylic and aerosol paint, to silver leaf and graphite on wood panel, Jeaneen explores the power of the feminine; "heroines and villainesses." According to the artist, "These women possess a joyful serenity that comes only to those who feel they are in harmony with the universe. […] These ornately fashioned mythological females are inspired from various forms of primeval folklore that resonate within my psyche. […] They fight for their integrity and they inspire me to live accordingly."
With bright colors and rich patterns, Jeaneen's paintings morph women and animal imagery together for work that is truly engaging.
More on Jeaneen Carlino at http://jeaneencarlino.com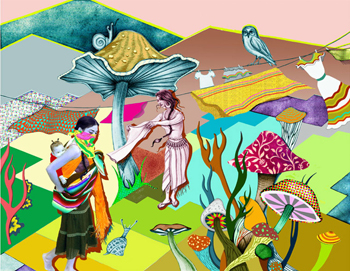 Electric Relaxation 9 x 12 in. Digital, photo, graphite drawing and paper collage print. 2008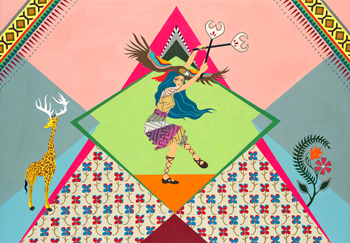 Spirit Defender 29 ¾ x 20 ¾ in. Acrylic paint, silver leaf & rice paper on wood panel 2010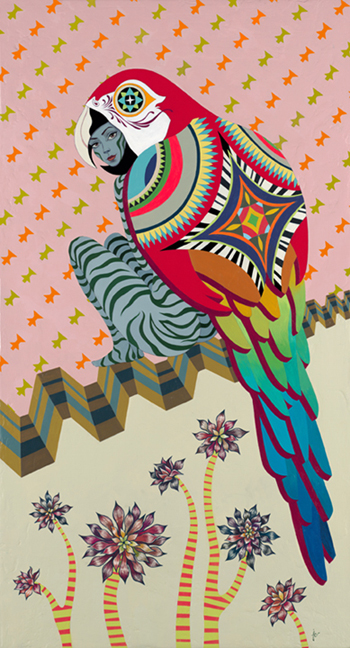 Avis Idiom (Bird Language in Latin) 18 x 32 in. Acrylic paint & aerosol paint on wood panel 2009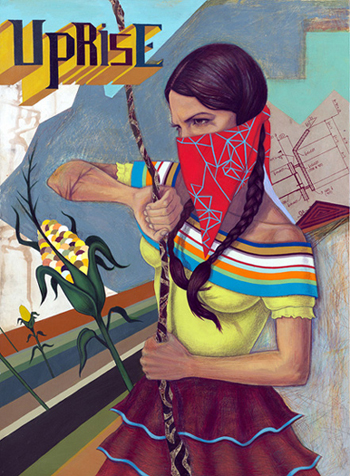 Rising Like Corn 21 x 25 in. Acrylic paint, gold leaf & color pencil on wood panel 2007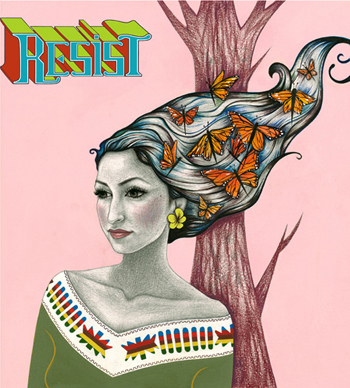 Gabriela 20 x 24 in. Acrylic paint, graphite, color pencil & ink on watercolor paper. 2008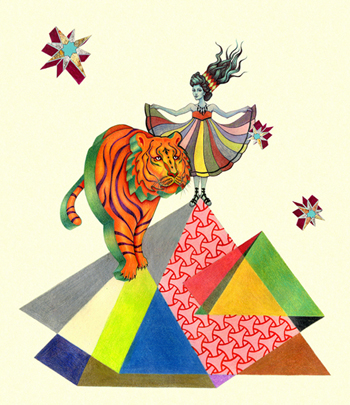 La Tigress 16 x 20 in. Color pencil, ink & gold leaf on watercolor paper 2009