Emerging Artist: Adam Isaac Jackson
Juxtapoz // Monday, 02 Feb 2009
1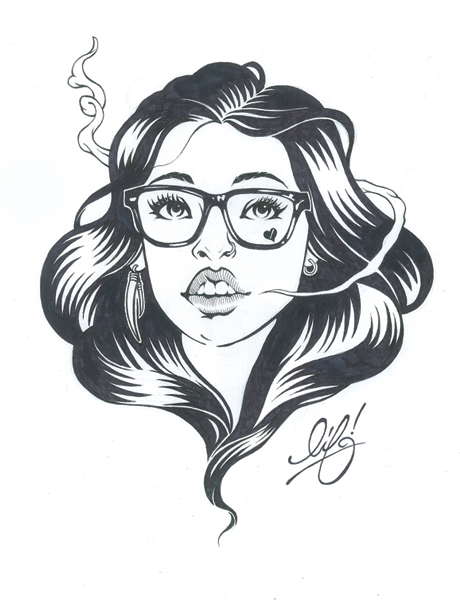 It was a slow day and as we were perusing the wonderful world wide web, we stumbled upon the image you now see above. "Woah," we couldn't help think, "that's a great drawing! Who the hell made that?" Then a friend walked over. "Damn, that's pretty good. Who did that?" That was enough to set us off on a chase. We did a little research (also known as stalking someone's personal photobucket account) and realized this great illustration is named Anna and was penned by the hand of Adam Isaac Jackson. Fabulous.

Adam Isaac Jackson aka GUST was born in Japan and relocated to the United States to go to school at The Art Institute of Seattle. Now the young artist lives, works, and gets by in Tacoma, Washington. At only 24 years of age, it's hard to deny that Adam has already come quite far in the fiercely competitive world of illustration and art design. There's not much we love more than discovering an artist that has yet to blow up (but that we have confidence can and will.)

What initially attracted us to Adam's work is it's bold line work and monochromatic palate served up in a cute and sexy package. C'mon, Anna is adorable, and we knew we had to see more. And more we did, after hitting Adam up for details on his craft.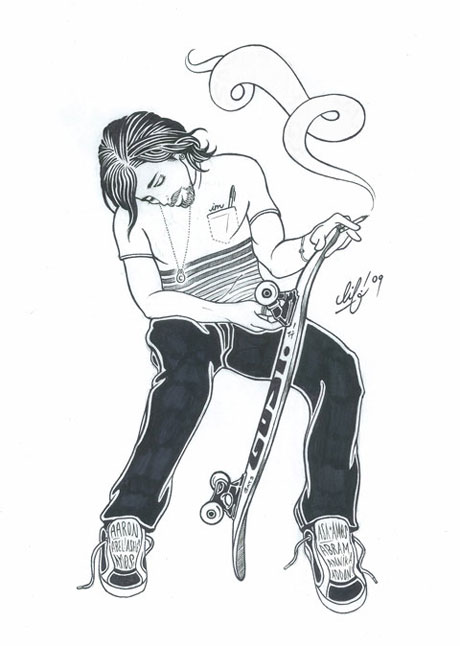 "I have always loved fashion, comic books, rock posters, cartoons, and am heavily influenced by pop culture in general," Adam told Juxtapoz after we pestered him with inquiring emails. "In my art, I look to capture those moments and expressions I find the most beautiful and iconic and elaborate on them. Whether it's bold patterns and bright colors, or simple black and white drawings, I am always trying to bring out the attitude and personality of the subject matter. I seem to prefer the black and white, especially right now."

Adam's work is saturated in strong women, spraypaint cans, dripping ink, and skulls- all of which allow his work to reek of confidence. This may have something to do with the artist's history in graffiti and street art. "A lot of my work is made for wheat pasting," Adam explains. "They are drawn quickly and may look messy, where others are much more precise."

Fast or slow, messy or precise, we have to admit that we haven't been so charmed by an emerging artist in some time. Not only is Adam's work dope, but he's a super cool guy too. Already making waves in the world of commercial design, you can snag your own bit of the artist's look, as his illustrations duplicate well for apparel and prints.

"I do a lot of illustration and design work for Imperial Motion, some of which is under my own name," the artist states. Check out www.imperialmotion.com and www.representingtheunderachiever.com and scour them for more of Adam's designs. Then keep an eye out for more of Adam, as we have a slight feeling this is only the tip of a massive iceberg for this hard-working artist.

For more on Adam Isaac Jackson, please visit his blog, adamants.wordpress.com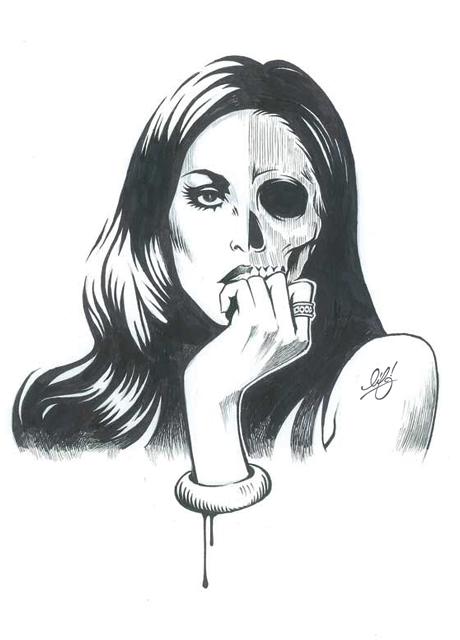 Deadly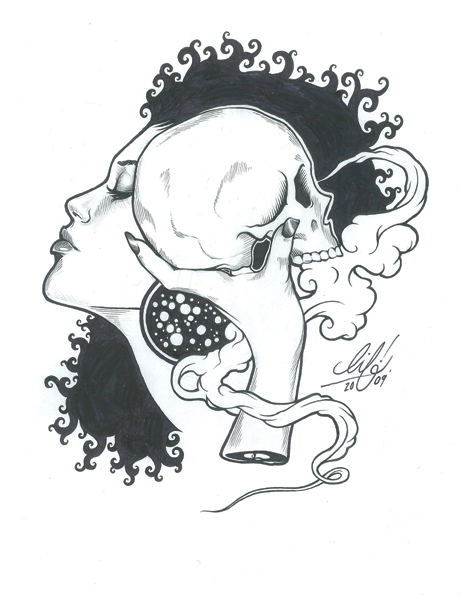 From Her Soul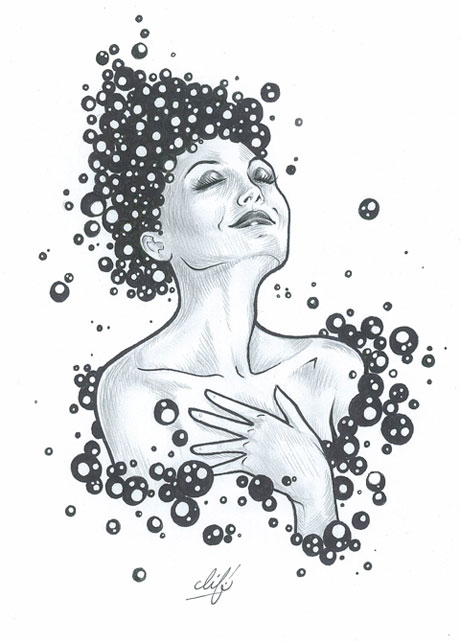 Queen for a Day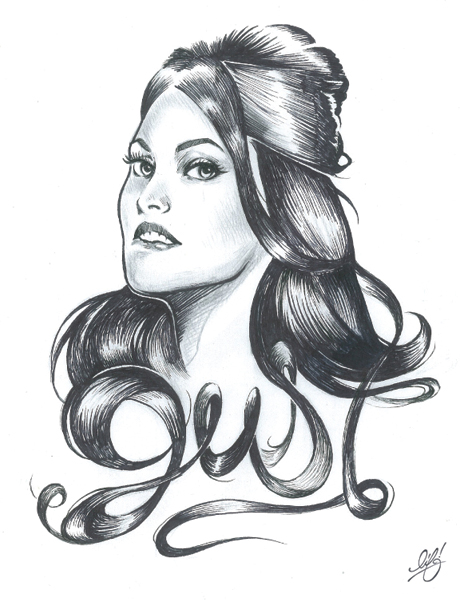 The Gust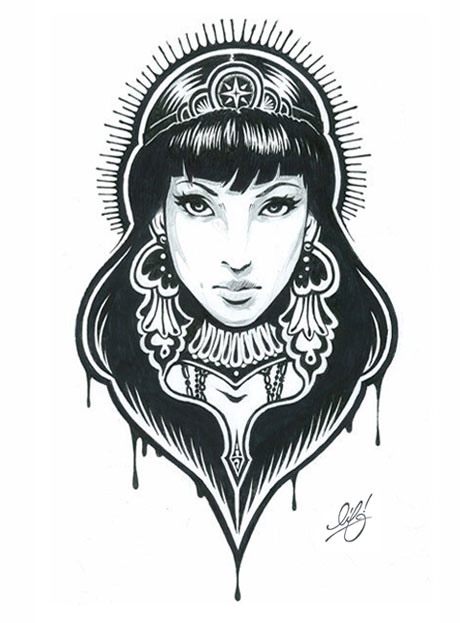 The Princess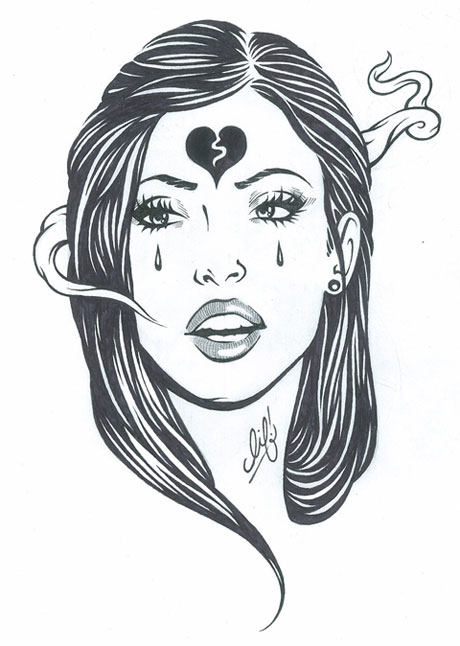 Weekend Warrior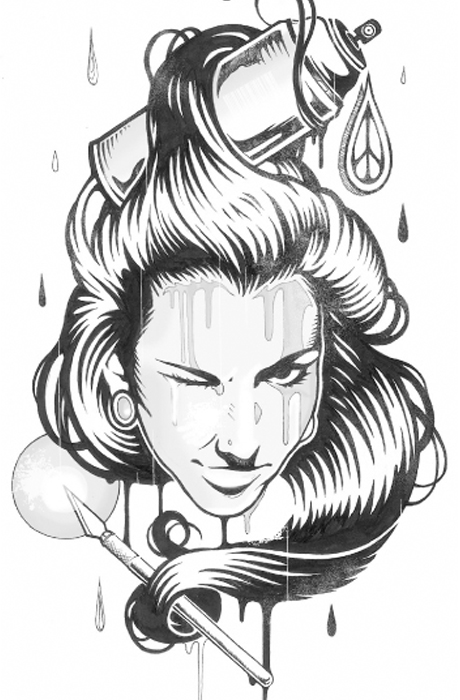 Workin In The Rain