El Mac x RETNA x Estevan Oriol LA Skid Row mural video
Juxtapoz // Saturday, 13 Nov 2010
1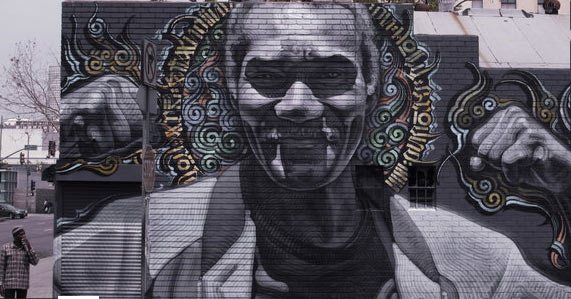 We reported on Mac, RETNA, and Estevan Oriol's Skid Low LA mural this past summer, but now the artists have posted a video on the project. The mural was painted at and donated to the Jonah Project in Los Angeles' Skid Row in the Summer of 2010.
The photograph, "Slim," was taken by Estevan Oriol, and was then rendered in spraypaint by El Mac, and the text and halo designs painted by Retna.
All images copyrighted 2010.
Video by Kim Hagey
EL MAC / RETNA / Estevan Oriol - LA Skid Row mural (2010) from ELMAC on Vimeo.