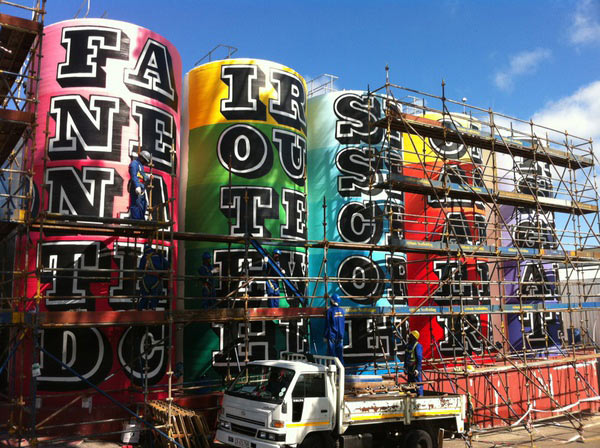 We have spent time on rooftops in Manhattan with Eine, and interviewed him a few others, but this piece the UK artist did in South Africa is one of the most impressive we have seen. Sure, not everyone can have his art gifted to President Obama, but a big piece in Cape Town is not that shabby.
Looks like it reads ""Fair Spontaneous Passionate Change the World and Celebrate." At least we think.
Thanks to Nuart for the image.