The Echoism Project by Julian Wolkenstein
Juxtapoz // Friday, 18 Mar 2011
1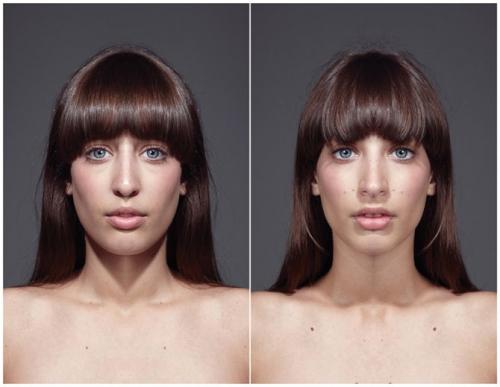 We are almost too scared to try it out because we will look better somewhere in this project. Late last year, Julian Wolkenstein created the "Echoism" photo project, taking subjects and exploring what would happend if they were made symmetrical. What does that mean?

The subject is shot face-to-camera portrait, with the image then split into a left and a right section, then one side is horizontally flipped. These images are recombined to create two separate and symmetrical identities of the subject.

Wolkenstein wrote, "There is a myth, some say a science, suggesting people who have more symmetrical faces are considered more 'attractive.' If you are made symmetrical, do you consider yourself more beautiful, less so, or is it just weird? Or is it you at all? Do you have a best side? What is to be said of left and right brain dominance?"

The results so far are very interesting, needless to say. Wolkenstein documented some of this work on his site, but you can go to Echoism.org and see the user-generated content and symmetrical looks.