Early Peek at New Work in Tara McPherson's Solo, Bunny in the Moon
Juxtapoz // Thursday, 26 Aug 2010
1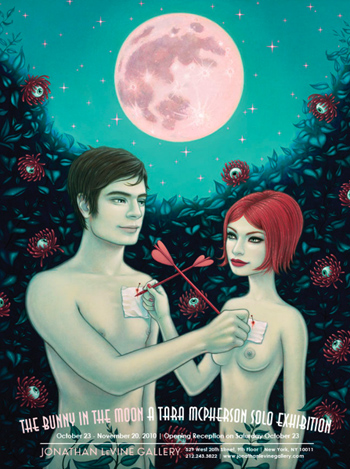 Tara McPherson has a broad and passionate fan base. Her clean lines and bright hues have graced countless band posters, toys, paintings, and sculptures. It's been a while since her last big solo, and this one looks well worth the wait.
The very first image from the new series, Bunny in the Moon, was just released this afternoon. We see her trademark color palate of pinks and turquoise and hearts, but the detailing in the leaves and shadows of the moon suggest her fans will have quite a bit to look forward to in the upcoming show.
Bunny in the Moon will open October 23rd at at Jonathan LeVine Gallery in NYC.
More on the artist at taramcpherson.com