Image Gallery
E3 Coverage: Sony Press Conference
Juxtapoz // Tuesday, 07 Jun 2011
1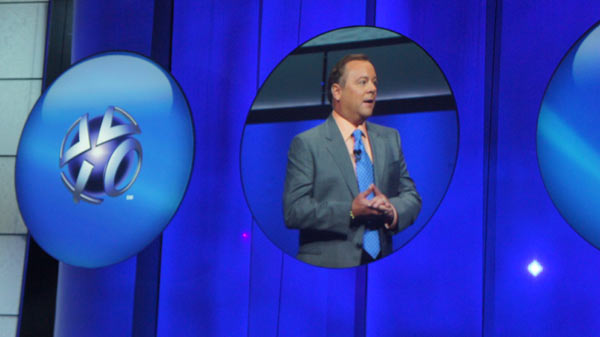 Sony started off their E3 press conference this year with a needed but a well-recieved apology to the gamers they have built their empire on. In my opinion this was a great way to clear the elephant in the room, and kick off a truly packed series of announcements including Uncharted 3, Resistance 3, NBA 2K12, and an array of titles and accesories for the gaming masses.
All text by Juxtapoz Video Game Editor, Nick Lattner, Live from E3 in Los Angeles.
Uncharted 3: Drakes Deception
Sony's latest cinematic series, and one of the more popular ones at that. The first two games in this series were huge sellers and were also raved about by critics for their excellent storytelling. This installment is right on track to be a repeat. The small cinematic scenes that are scattered throughout the game really do make it a unique game playing experience, which is more akin to a movie then a video game. They are releasing a multiplayer beta on June 20th, and are partnering with Subway to open up a chance to play the "Complete Multiplayer" experience as early as October. Naughty Dog didn't add too many features into this relase, but with a strong title like Uncharted, that isn't always necessary. Dropping 11/1/11.



Resistance 3
To be honest, I have not played the two previous version of this games, but the 3D they showcased definitely peaked my interest. With good use of both forms of 3D, the pop out of the screen and picture box kind, it is visually striking. The drops and splashes of rain hitting the camera, smoke trailing in between both the camera and your character temporarily blocking your view, the gigantic cityscapes can really make you lose yourself. Though the rest of the game seemed a bit lackluster from the previews, this is still at least a solid "Rent" in my opinion.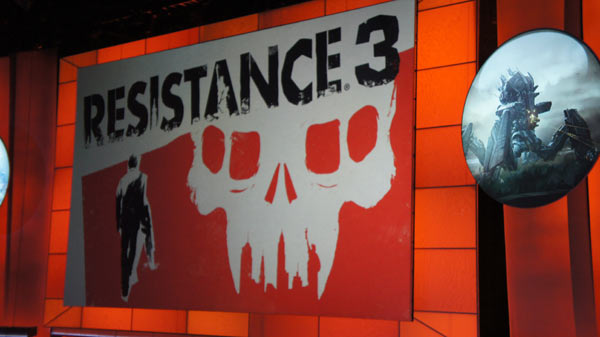 3D Re-Releases
Sony has decided to re-release several titles to the general public in 3D. These titles include God of War ( the whole series ), Ico, and Shadow of the Collossus. All these titles were solid and re-playable in their original formats, and now we will have to see how 3D benefits these titles, or if this just recycling material again.


3D Display
This is one of the first accessories that a console company has made that has really gotten me excited. Sony is releasing a 24-inch 3D display, Resistance 3, and active shutter glasses for...get this... $499! And this is no ordinary display, it has new unique technology that allows 2 players to share the same screen WITH NO SPLIT SCREEN! No longer will you have to fight over who gets top bunk with you friends. This seems like a no question purchase for your average dorm room. They are also trying to lower the price point on purchasing Active Shutter 3D glasses by releasing a pair priced at $69.99.  I think this is an avenue of gaming that is yet explored, and Sony really has a chance to make an impact here.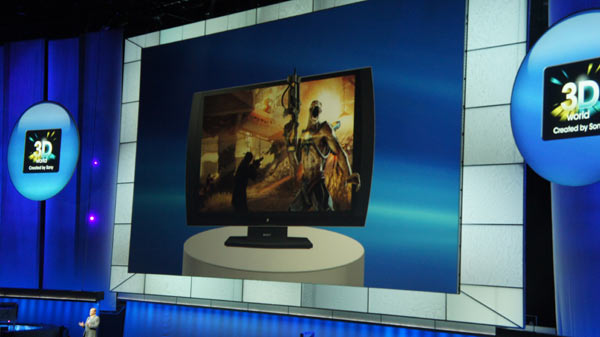 NBA 2K12
This has been THE staple basketball franchise for quiet some time now, but this year they are trying to make it easier to play by incorporating the Playstation Move into it. This allows players to click on players in order to accomplish actions ranging from passing, stealing, blocking, and shooting. This did seem extremely easy to use, but seemed to remove a certain amount of difficulty associated with the game. Oh, and did we mention they brought out the big guns to showcase this game, Kobe Bryant! And to quote Mr. Bryant "It looks so realistic it's frightening."  And I do have to agree, you can practically taste the beads of sweat slowly dripping down the players face as they "sweat" it out at the free-throw line.  




Medievel Moves: Deadmuns Quest
This game seems to be Sony's attempt to really show the true capabiliteis of the Move. With no inventory screen, and no item collections screen, pretty much all actions and weapon switching is accomplished via gestures. For example, moving the controller behind your head and "drawing" an arrow out of your imaginary quiver equips your bow and arrow, while a flicking motion about waist high flings ninja stars at your hearts desire. Now this did do an excellent job of showcasing the technology, but what is the use if there is no story line to drive the game on it's own?  A good attempt, but not enough to convert me quiet yet.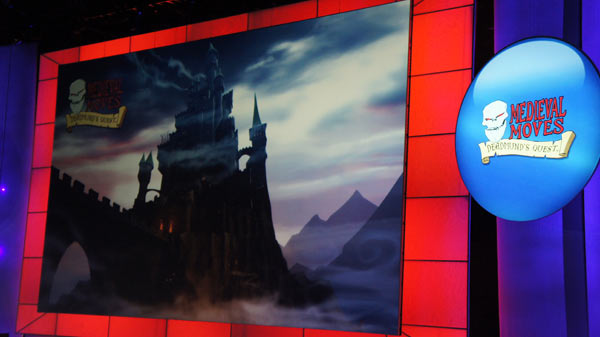 Dust 514
Now this game really intrigues me! This is truly a new kind of synced-gaming. The makers of the massively popular MMO EVE online, have come together with Sony to release a unique kind of gaming. Dust 514 is an FPO (First Person Shooter), and EVE is an MMO (Massive Multiplayer Online) and they will work TOGETHER.  The details of how this marriage will work is still not clear, but two separate genres, playable with either, is very exciting. And did we mention that Dust 514 is the first title they talked about that will be released on what they were still calling the NGP (Next Gen Portable, aka New PSP)! More on that further down.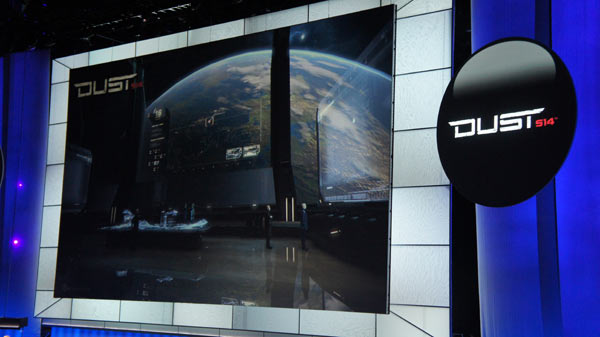 Bioshock Infinite
The makers of Bioshock talked about how they doubted the viablity of Motion Control, but were proven wrong when Sony showed them the real uses of it. They are now attempting to incorporate that into the new title before the release. They also said they will not let this alienate their core gamers, who are their real target audience. As an added bonus, they are also releasing the original Bioshock for free on the same disc when you purchase Bioshock Infinite. They also stated that currently, a Bioshock title for the NGP is being developed as well.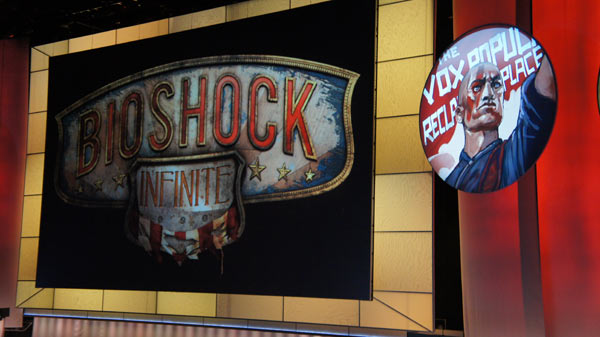 Star Trek
Sony has been working with Paramount Pictures to coordinate a new Star Trek game to coincide with the release of the new JJ Abrams Star Trek movie next summer. It's going to be co-op, and yes, you do get to play as both Spock and Kirk ( SCORE!). The accesories you knew were coming... and they are in the form of a "Phazer" shaped holder for the Move controller. Dropping 2012.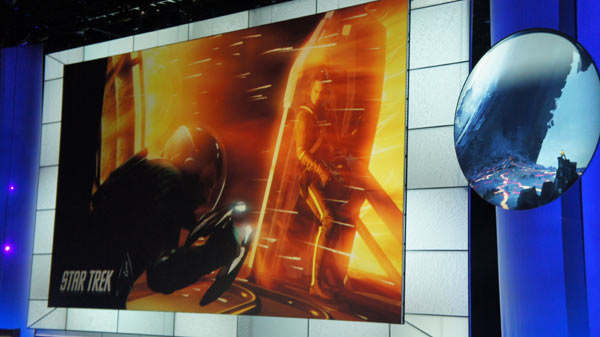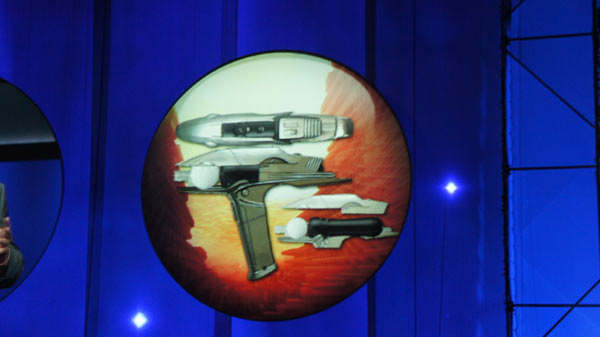 E.A.
E.A. was discussed shortly, showing 3 titles they are releasing this year for the PS3.  SSX is coming with a exclusive Mt Fuji course only available on PSN. Need For Speed: The Run will have several exclusive cars including the Bugatti Veyron. Also, Battlefield 4 is going to have Battlefield 1943 on the same disc for no extra cost.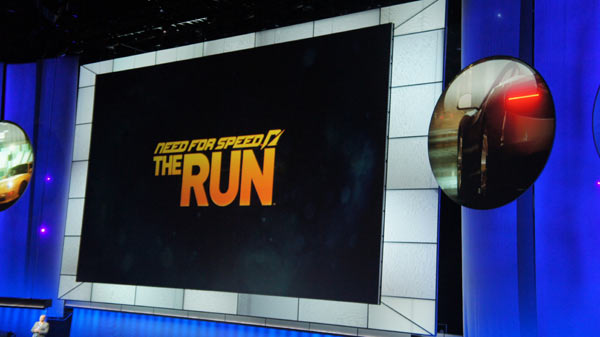 Playstation NGP = Playstation Vita
They finally announced the actual title of their Next Gen Portable. Dubbed the Playstation Vita (which means life) this portable console really is feature-packed. Here is a short list:, Dual touchpads (front and rear), Dual cameras (front and rear), OLED screen, Dual Joysticks, and Six Axis gyroscopic accelorometers. And did we mention it has both a WiFi and a 3G/WiFi model! Mobile multiplayer gaming is something I have desired for a long long time, but I am a little worried about their choice in partners for this device....AT&T. Yup, the same company that struggled to handle iPhone network usage will now add intense mobile gaming to that same network.This seems to be a decision that will only be truly understood after we see if it suffers from the same crippling lag that iPhones have been subject to.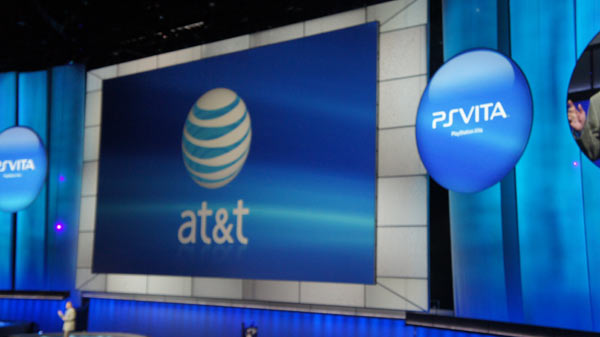 They are also allowing devices to join the Playstation Suite, which allows Playstation Certified devices to play Playstation Certified games. The Vita will be available this Holiday season, and the WiFi version will only be $249, and the 3G/WiFi will only be $299. That's a hell of a bargain, and the only way I think they could possibly compete against the smart phone market.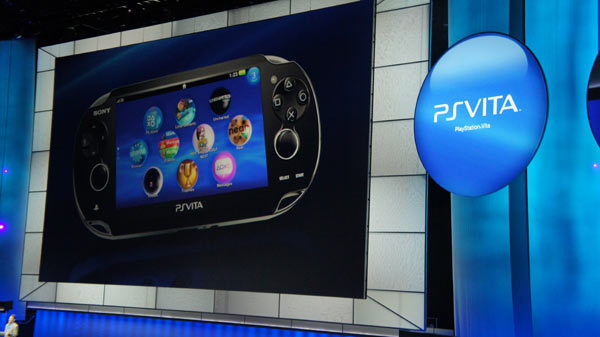 Uncharted: Golden Abyss (Vita)
Drake is making his second appearance this year in this portable title. With unique feautures utilizing the touch screens like, "Painting the edges of stones to select the route you want to take", Tilt and Flick to jump from wall to wall, and tap to attack, it does seem to understand that it will be hard to play that in depth of a game on a portable without some changes. But, I do like that all the original controls are available, if that is what you prefer/are used to.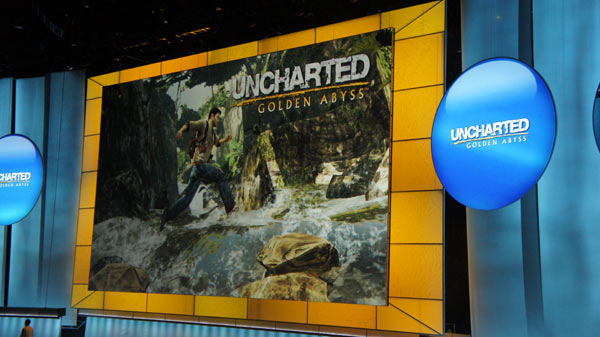 Ruin (Vita & PS3)
This is first game I know that that is playable both on the Vita and PS3, and I don't mean just playable I mean "continuable". Picture this, you are right in the middle of a game on your PS3 when you are URGENTLY needed somewhere else, what do you do? Well now you simple save, turn on your Vita and continue exactly where you left off. It's really that easy, and I don't know why this hasn't been invented earlier. Also this is a RPG dungeon style game, where you can attack other players dungeons, in real time. So when you raid you neighbors dungeon, he will be notified and have a chance to defend it as you are attacking him. This sounds like an EXtreme time sucker to me, and can't wait to attack my friends when I know they won't be able to defend!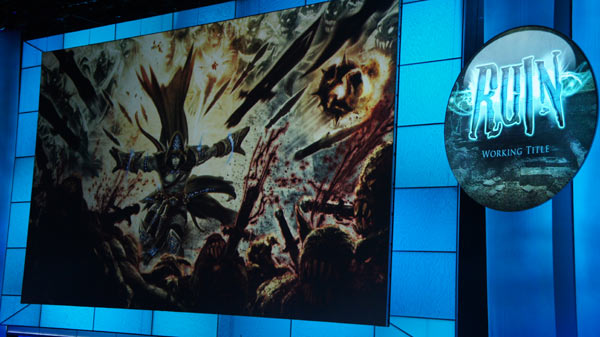 Mod Nation Racers (Vita)
The Kart'esq title is back, and even more customizable then before. With a whole new track building system that makes designing a track as easy as dragging your finger across the screen in the pattern of your choice, you will have access to courses and cars made on the PS3 version. This is no port of a PS3 title. They implemented terrain modification tools using the front and back touchpads, which is the first functional use of the rear touchpad that I really understand.