Image Gallery
E3 2011 Coverage: Nintendo Press Conference
Juxtapoz // Wednesday, 08 Jun 2011
1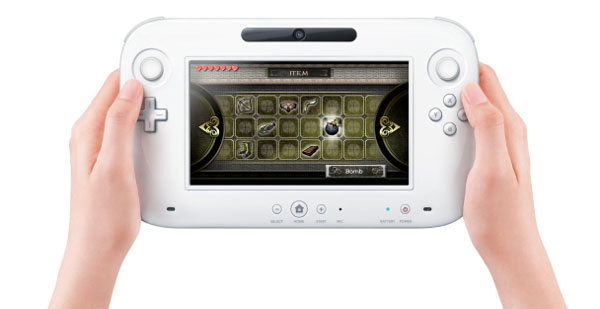 Nintendo has long been known as the casual gaming company. Even though they are the origin of the majority of the technology used in modern gaming, they have always lacked the audience of the core gaming community. With the news Nintendo announced at Monday's press conference, the Wii U, that is all about to change.
Text by Nick Lattner / Juxtapoz Video Game Editor
Zelda 25th anniversary
They opened with a complete orchestra playing the classic music from the long legacy of Zelda games, presented in front of a montage of the histroy of Zelda leading up to thier next installment of the series. They Nintendo showcased how the iconic sound effects of the Zelda franchise has been ingrained into our minds, by having the orchestra play some of the most beloved sound effects on demand. They also continued with the orchestrial theme, by announcing that they will be doing a tour of Zelda themed-music, performed by an orchestra all aross the country.
This of course was all leading up to the announement that all three of Nintendo's current consoles will be getting a title this year to celebrate the 25th anniversary of the title. The 3DS will be getting Links Awakening (available today), and The Legend of Zelda: Ocarina of time remastered in 3D (and also including both Master Quest and Boss Battle modes to relive your favorite portions of the game). The DSI will be getting Legend of Zelda: Four Swords as a free download via their new E Shop. And the Wii will of course be getting the long awaited next installment, Legend of Zelda: Skyward Sword(available this holiday season). The latter will also have a Gold Wiimote accesory available at the same time.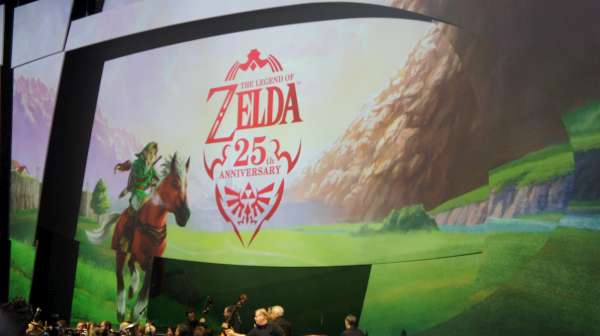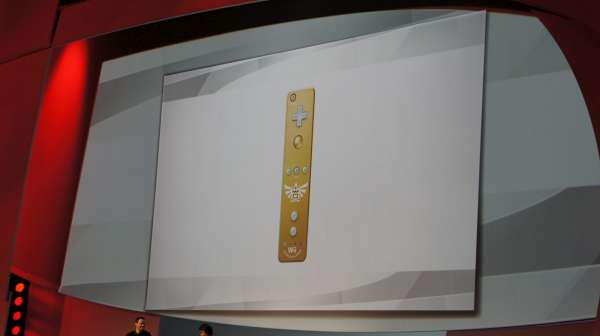 Mario Kart (3DS)
The beloved series is back, and this time in 3D. They are not just porting and remastering this popular title, though, they are completly remaking it. There are new levels, new enemies/obstacles, and of course, new power-ups to destroy your friends with. The game even takes you into the sky and underwater during certain courses, bringing some unique differences to the changing enviroments. Also, you can now customize your kart, so if your a fan of the Trike look, or the sleek roadster, or you just want pure performance, the option is yours. They will be releasing this game this Holiday season (2011).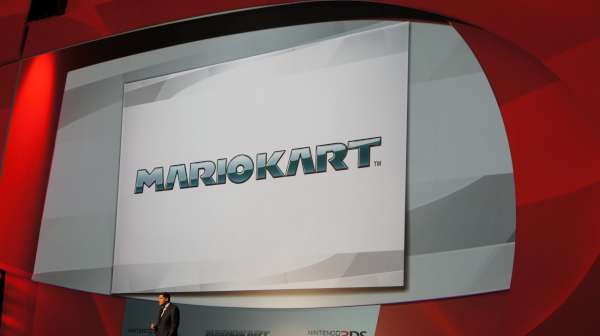 Starfox 64(3DS)
Fox McCloud, Falco Lombardi, Slippy the Toad, and the beloved Peppy Hare ( "do a barrel roll" ) are back. Nintendo has decided to bring the orginal N64 title to the 3DS and personally I couldn't be happier. This was one of my all time favorite games growing up and playing it today brought all those memories flooding back. They have added some new features such as replacing the classic wingmen characters when playing multiplayer: there will be faces of the people you are playing with thanks to the 3DS's front facing camera. So now when you drop a bomb on your buddy, you can see that slow single tear drip down his face in real time. Coming September 2011.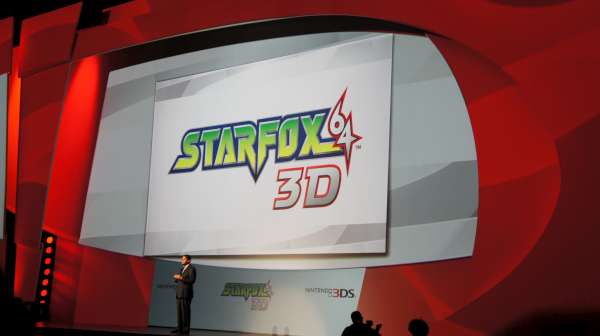 Mario(3DS)
This is no port. This is a completly new Mario game in all it's glory. Nintendo has resurrected their favorite plumber once again, and even brought back the Tanooki Suit, not that racoon rip off suit, which I am sure you know had the additional ability to turn Mario into stone and drop it like it's hot onto enemies. They also made a little giggle come out when I saw the oh so familiar flag pole at the end of the level from the first Mario release. They didn't just bring the oldies though, they also added new blocks, like the teleportation block, which is pretty self-explanatory. No specific date on this release yet, just by the end of the year.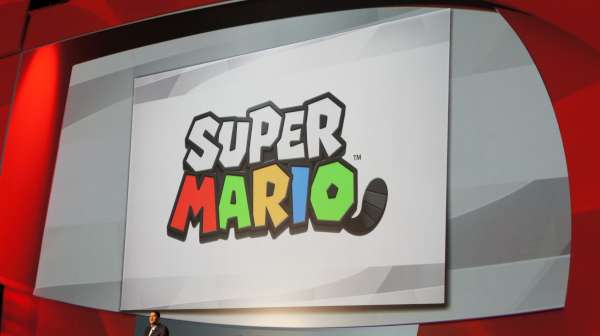 Kid Icarus:Uprising (3DS)
Your favorite angel is back, and Pit is looking ready to battle. The latest version brings new weapons along with they opportunity to use them in 3V3 battles against your friends. So no longer are you forced to just fight Medusa, which is back in this version as well, but you can claim bragging rights and victory from your friends. Card battling via Augmented Reality is a new option they are bringing to the table as well, however not being a big fan of that genre, they will have to make a believer out of me on that feautures' entertainment value.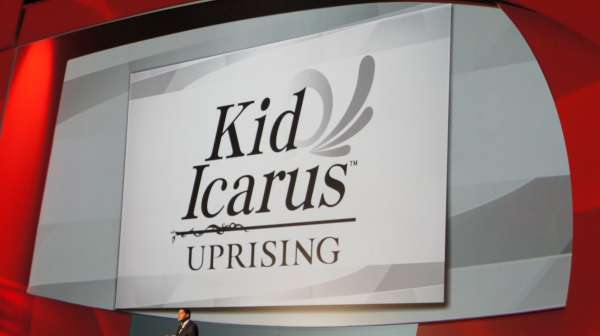 Luigi Mansion 2 (3DS)
The second installment of this series is bringing Luigi back with his trusty flashlight and vacuum, but in several new mansions. Having never played the original I was skeptical. But this game was actually really fun, fun enough in fact to make me want to get this title as soon as it is released. The 3D was great, and the humor in the game really makes it fun to play. This is a winner in my book.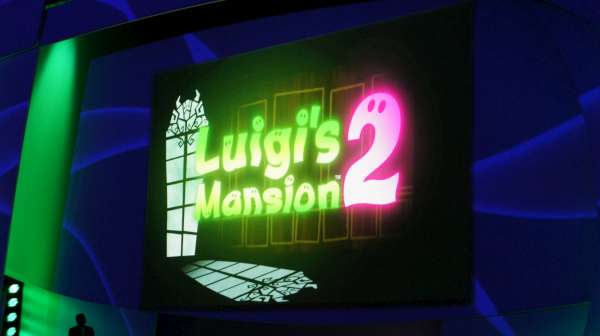 New Online Features(3DS)
Nintendo announced both their E Shop and enhanced web browser this week for the 3DS. The E Shop will allow you to download classic titles from the Gameboy and Gameboy Color first, and will be releasing more from the NES, and SNES consoles as well. As a tease, they have made Excite Bike Classic (remastered in 3D... noticing a trend here) for FREE available today. The web browser allows full web browsing capabilites from the 3DS.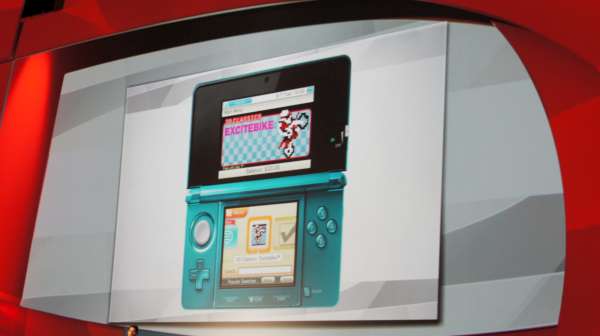 NEW CONSOLE!
The newest addition the company that started it all has been christened the Wii U. Not just a console, the controller was the real highlight in this release. WIth a 6.2 inch screen built in, 2 joysticks, 4 rear buttons, 4 front buttons, D pad, microphone, front-facing camera, accelorometers, and a gyroscope, this console is really jam packed, and thats not even the most impressive part. The controller is not merly a way to control the game, but now it is part of the game. Using the screen as an augemented display to show things like inventory for games, isolating a specific portion of the screen, and even as a display to continue the game you were just playing on the your HD TV.
Oh, and they have finally caught up in the resolution war, and have full HD capability. They even threw in the ability to use it for video conferencing with your friends and family. Now one thing they wanted to specify was, this is not a portable console. It is tethered to the Home Console portion, but it does have the ability to move anywhere within your local network, still connected. I really am not even doing this new console justice with this explanation, it is in fact too massive of a shift in gaming for me to explain. Watch the videos below to get the true experinence, as well as a look at some future titles they will be bringing to the Wii U.