Dubai Art Show To Feature Futura, Stash and Phil Frost
Juxtapoz // Monday, 16 Mar 2009
1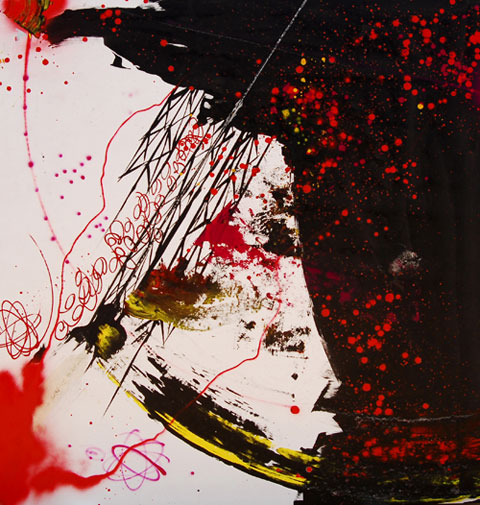 A historic three-man exhibition comes to Dubai, featuring original works by urban art pioneers Futura (Juxtapoz cover #57), Stash and Phil Frost. Foreign markets in the Middle East and beyond will be granted a rare opportunity to view extraordinary new collections by these world-renowned contemporary urban artists in a show which will be launched by Cuadro Gallery during Art Dubai, the U.A.E's contemporary art fair.

The exhibition will open Thursday, March 19, and it will remain on view to the public until June 17, 2009.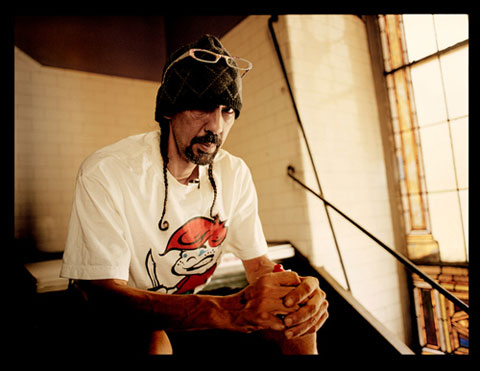 The unprecedented exhibition in Dubai, the cultural hotspot of the Middle East, exposes never-before-seen works by Futura (Juxtapoz cover #57), Stash and Phil Frost to new audiences.

Sharing a common interest in innovating unusual avenues in the contemporary art market, KRUNK partnered with Cuadro, one of the largest and the most prestigious galleries in the Middle East, to create a dynamic platform for representing artists in today's global art community. The exhibition breaks the mold, reaching beyond cultural and national boundaries to present these notable contemporary urban artists in an unparalleled forum and show their work alongside leading Middle Eastern and International artists.


Futura
Although he was only 15 years old, Futura was already obsessed with his visual identity. Spurred on by a dream of becoming famous on the streets, he created Futura 2000, a combined reference to a Kubrick film and a date so far ahead, he couldn't comprehend still being alive.

"The name was atmospheric and spacey", he says "and that theme has continued to define my work. I was drawing from my identity - this fascination with the future and space that was such a strong part of my childhood."

A self-taught artist, Futura's education began on the Broadway 1 train line, forging a place for himself as one of the city's most forward thinking subway artists. His 1982 solo show at the Fun Gallery cemented his reputation as one of the most in-demand contemporary artists of the day, joining the likes of Jean-Michael Basquiat and Keith Haring as a pioneer of the early 1980s art movement, and he was hailed as the "Wateau of the Spraycan", inviting comparisons to Kandinsky.

The airy, abstract backgrounds of his very early works lent themselves perfectly to the cranes that he began to introduce, symbols of everything around him that was evolving - graffiti, the gallery scene and his own work. He showed extensively throughout the US and Europe for more than a decade, before turning to commercial partnerships in the 1990s that brought his graffiti to a mass audience and paved the way for a new generation of high-profile urban artists.

Revered by modern artists from Swoon to Neate, Futura's work is cited as a prime influence, bridging the gap between contemporary pop art and crude graffiti. Futura legitimized graffiti to a wider society as a form of art, paving the way for the urban art explosion that is now in full throttle.



Stash
One of New York's graffiti legends, Stash played a role in the pivotal East Village Scene of the early 1980s, exhibiting his first canvases at the famous Fun Gallery alongside pop art pioneers Keith Haring and Jean-Michael Basquiat when he was only 17. While his contemporaries turned to Pop Art, Stash stayed true to the subway, working on trains until 1987 when he created his last underground piece alongside Zephyr.

His early works on canvas demonstrate a loyalty to his early career in the use of subway map-collages and signature bold outlines and clean shapes. By the late-1990s, Stash had pioneered the use of graphic elements of graffiti on streetwear through high-profile collaborations with companies such as Nike and Bathing Ape. The move ensured his work reached a much wider audience than the gallery crowd and played a key role in the widespread understanding of graffiti, which in turn led to its public acceptance and the shift in its perception from vandalism to art form.

Stash is now firmly established as an innovator and influencer in the world of urban design, and his fascination with the urban environment is also evident in his perfectly executed photographic work, which features a combination of city motifs alongside the latest lighting and printing techniques.



Phil Frost
Phil Frost's magical worlds, populated by folkloric imagery, stylized caricatures and recurring patterns, have made him one of American contemporary urban art's most respected protagonists. Working on canvas or found objects such as wooden doors and window panes, he builds intricate layers of letter-forms, patterns and figures to create intense, multi-tiered compositions that seem to buzz with life.

Ritualism routinely reoccurs – both in tribal motifs such as totemic decoration and in the grouping of modern-day sacred objects, such as baseball bats and bottles. Repetition of pattern also suggests ceremony and custom.

Frost is a sophisticated self-taught artist who served his apprenticeship during the 90s creating elaborate installations on the streets of New York. His highly original approach and unique execution have propelled his work from the urban to fine art arena, and his notoriety led to a PBS documentary being made about is work in 1994 when he was only 21. Frost's transition to the contemporary art world followed rapidly, exhibiting in commercial galleries and museum spaces worldwide alongside Picasso and Dali.