Dran's "My Everyday Life" coming to Pictures On Walls
Juxtapoz // Friday, 12 Nov 2010
1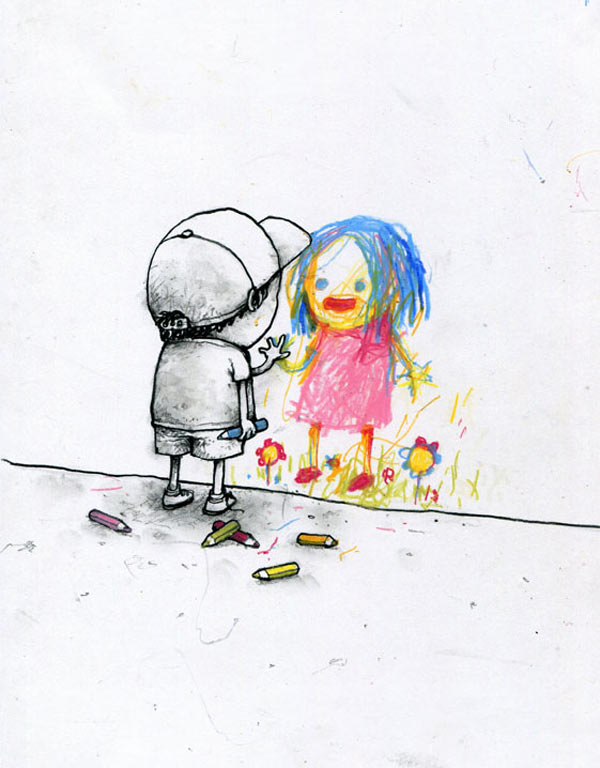 London's
Pictures On Walls
space has been talking to us about French artist
Dran
, whom they have been calling a modern day Tintin. Except for the obvious spray can references, because we don't think that Tintin was able with spraypaint, its an interesting comparison. Pictures On Walls is producing "My Everyday Life," a secret location London show for Dran opening on November 26th.
We like how POW puts it, "Artists like Dran don't come along very often - someone who combines charm, insight and humour. And who can actually draw. Dran hails from Toulouse, South West France. He was introduced to the world of comic books by his father and inspired by cartoonists such as Herge? and the Gallic tradition."
Here's how we look at it: POW has worked with the likes of Jamie Hewlett, Escif, Sam3, Banksy, REAS, Blu, Bast, Paul Insect, and Mode2, basically some really talented contemporary artists. So you have to listen when they have a new artist they are showcasing. We look forward to seeing Dran's secret located show.
Check the pictures in the meantime.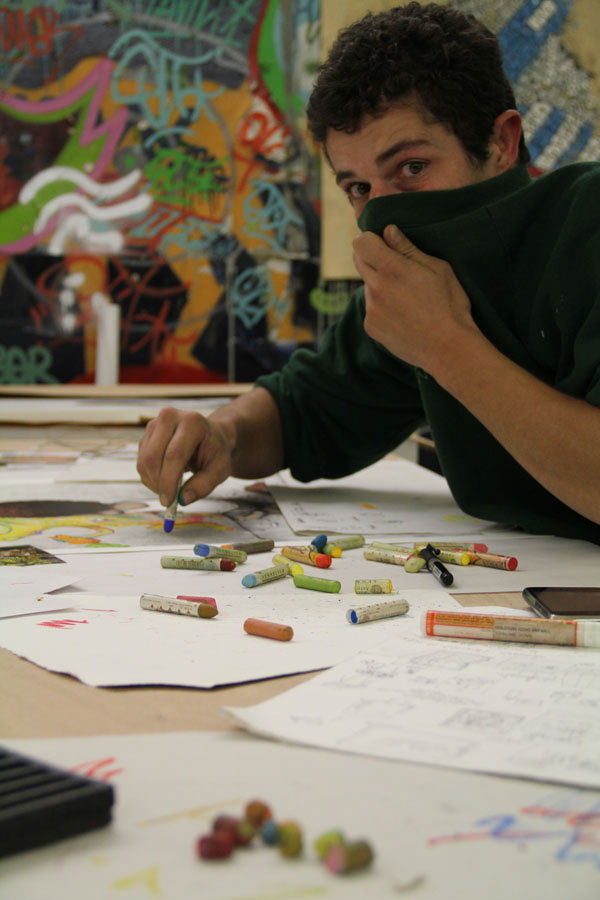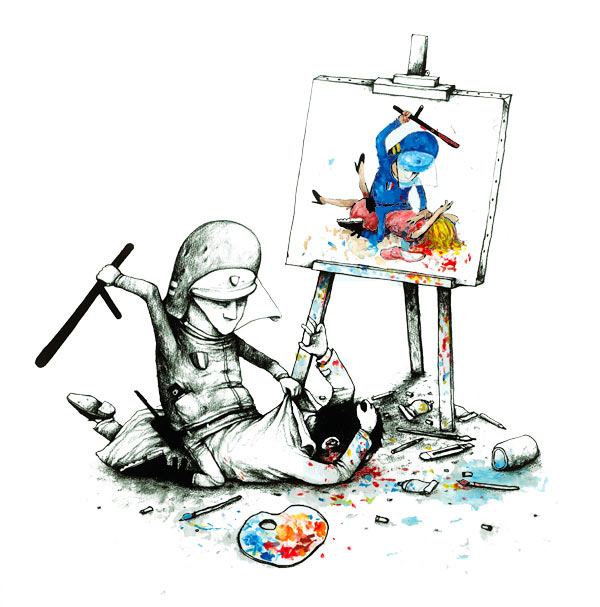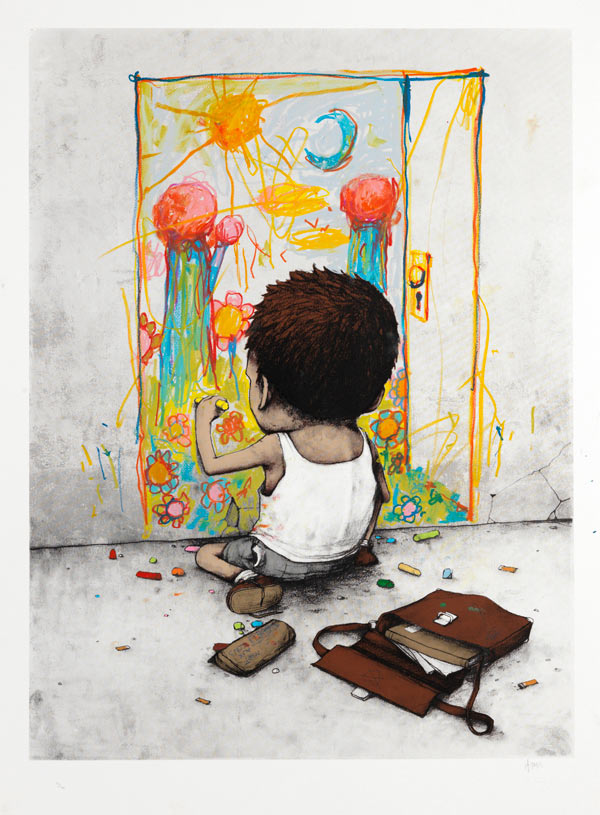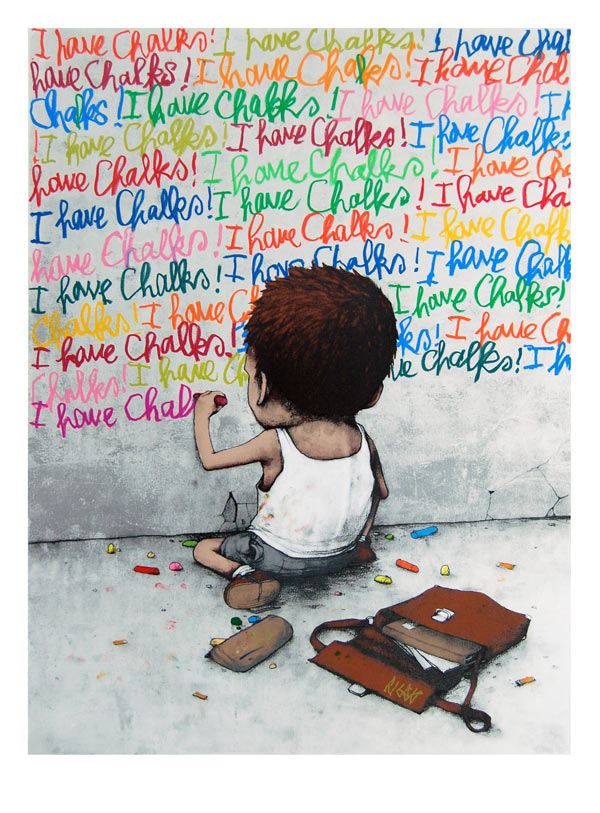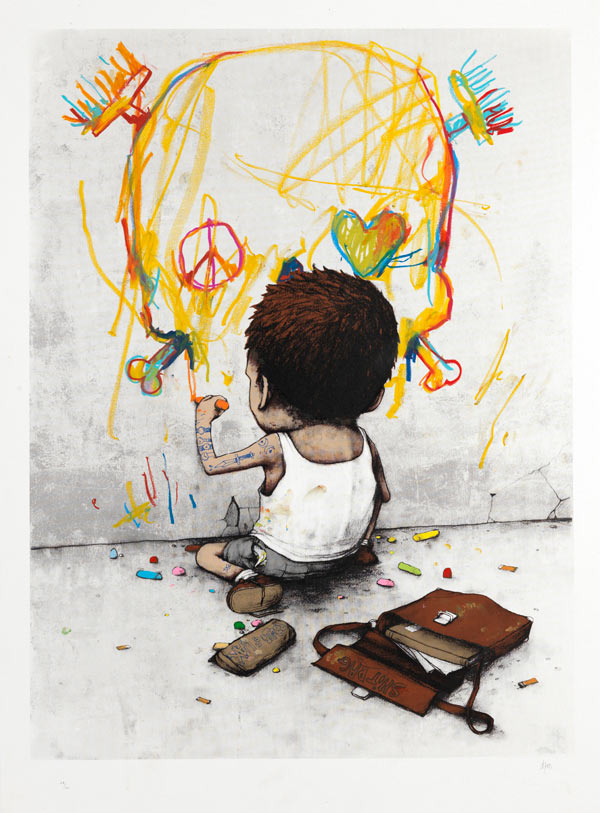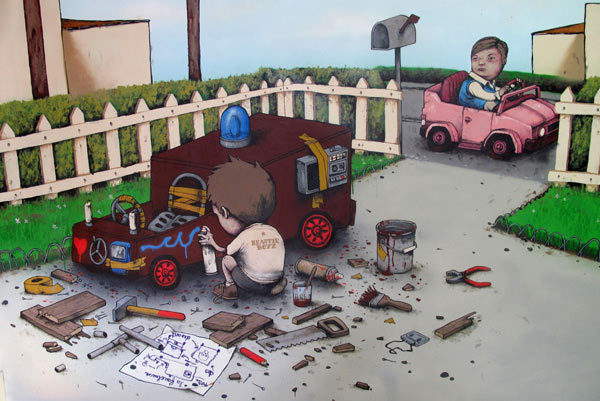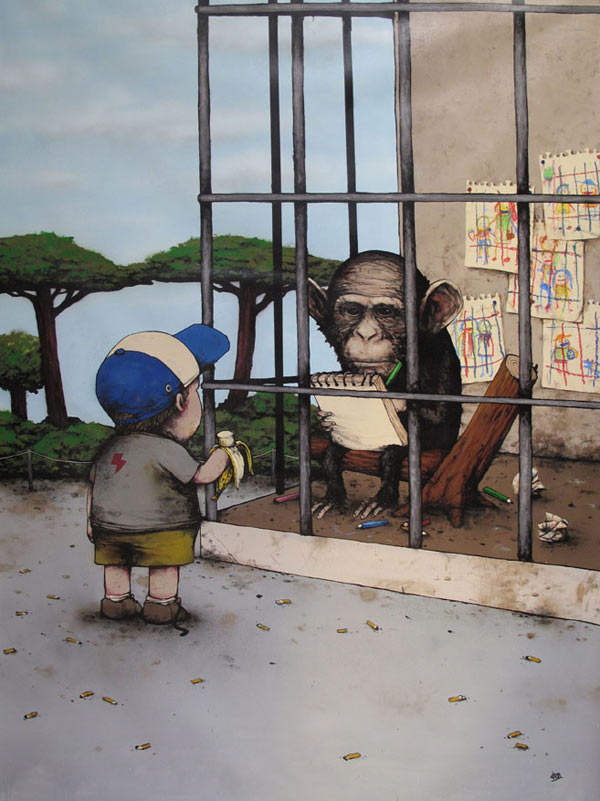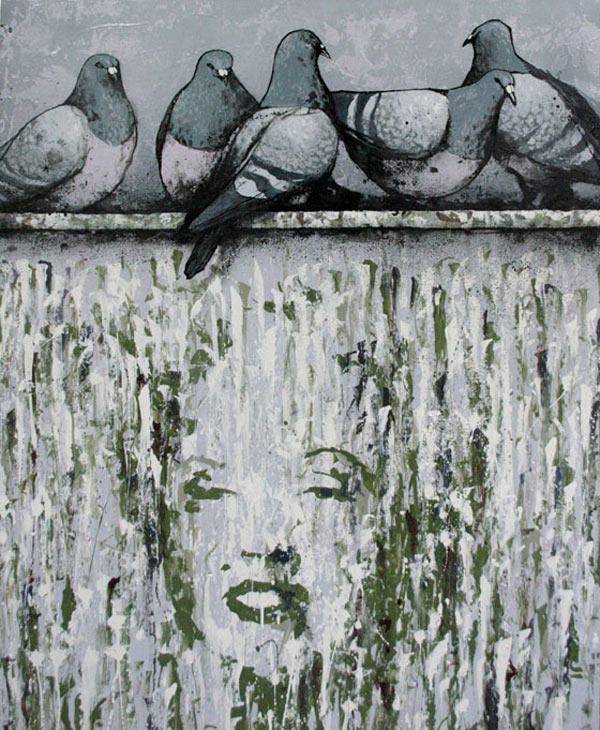 Dran
My Everyday Life
November 26—December 23, 2010
Location TBA
Produced by Pictures on Walls
London, England