Double Breaks: A group show co-curated by Jay Howell and Louis Schmidt, San Diego
Juxtapoz // Thursday, 10 Nov 2011
1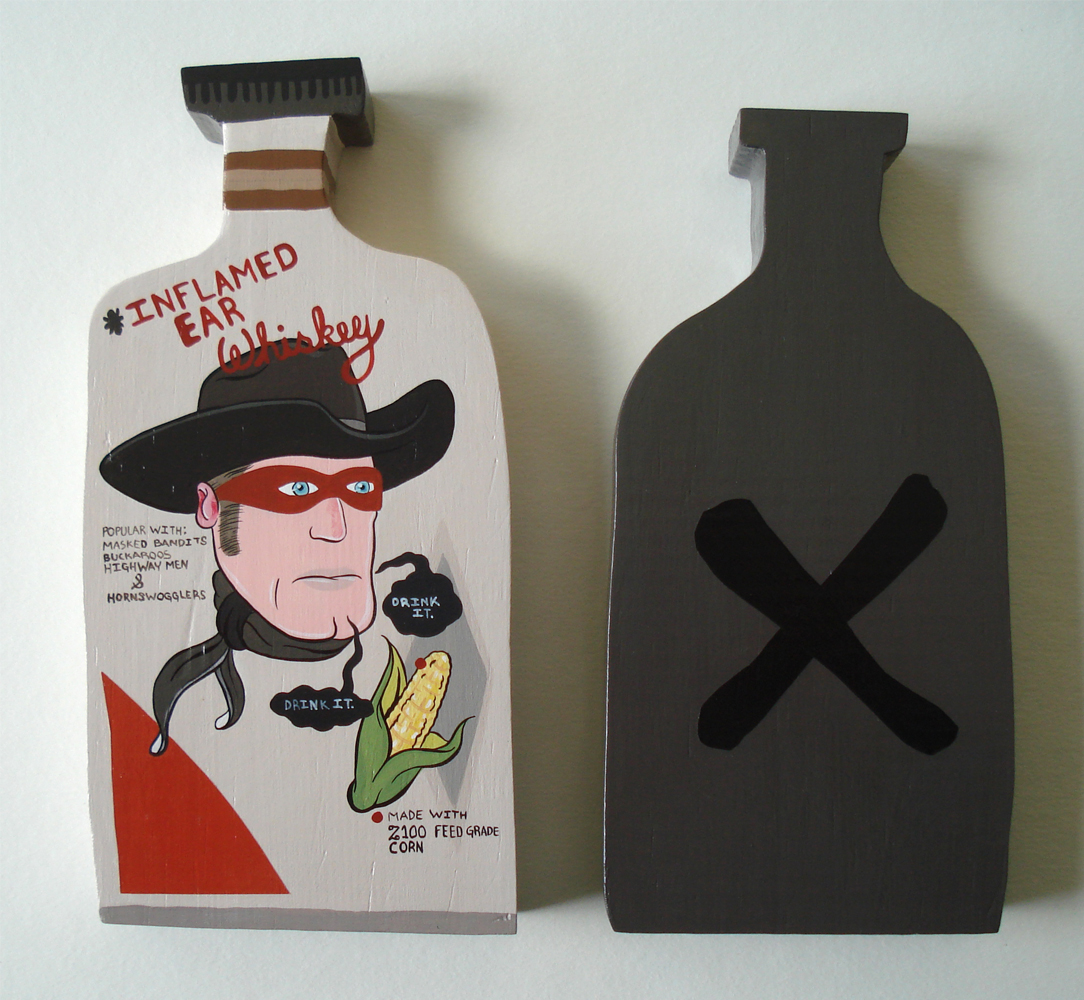 Opening this Friday, November 11th is Double Break's fifth exhibtion:
Double Breaks
. The group show is co-curated by LA-based artist Jay Howell and Double Break co-owner Louis Schmidt. The show hosts some of our favorite artists including Mark Mulroney, Thomas Campbell, Mark Whalen, Travis Millard, and Mel Kadel just to name a few. The opening will also be accompanied by an after party at the Tin Can Ale House with bands selected by exhibiting artist Sean Stout. Come check out the show, hang out, and join the after party close by. Sounds like a good plan for Friday night in San Diego.
Opening Reception: November 11, 6 - 10 pm
After Party @ Tin Can Ale House: 10 - ?
Exhibiting artists:
Jesse Balmer, Neil Blender, Rich Bott, Thomas Campbell, David Cook, Matt Coors, Jim Dirschberger, Bill Griffith (Zippy the Pinhead), Rob Helmstetter, Jay Howell, Michael Hsiung, Christopher Kardambikis, Mel Kadel, Deth Kills, Thomas McMahan, Travis Millard, Mark Mulroney (pictured), Russ Pope, Tim Presley, Remio, Louis M Schmidt, Sean Stout, Chris Sullivan, Deth P. Sun, Ruth Swanson, Mark Whalen (Kill Pixie), Marco Zamora.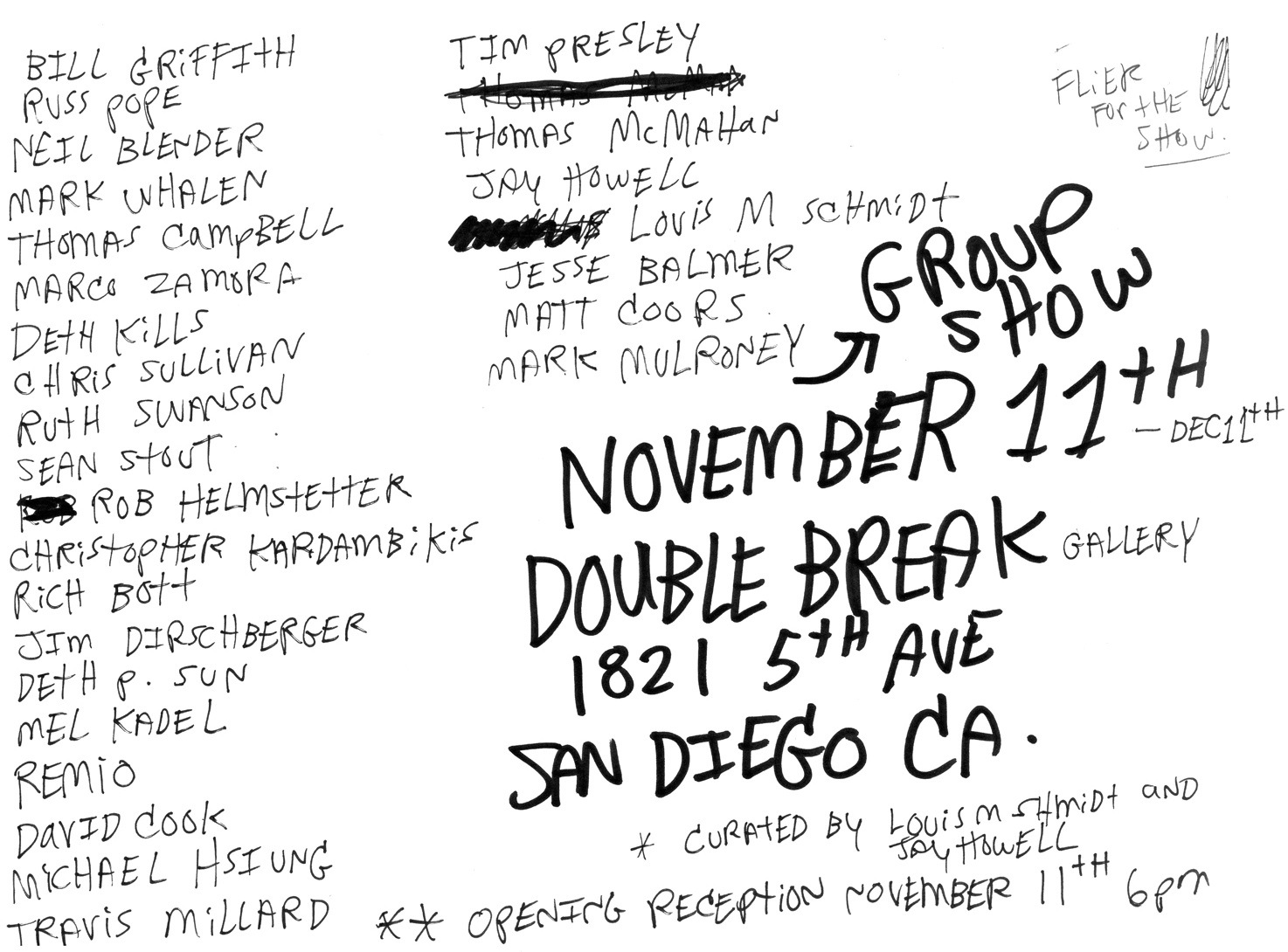 Double Break
1821 5th Avenue
San Diego, CA 92101