Don Duga—The Man Behind TWINKIE THE KID
Juxtapoz // Wednesday, 22 Dec 2010
1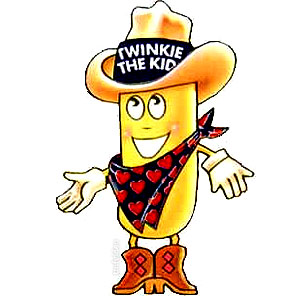 For the next few days, we are going to be looking at the work of Don Duga, one of the legendary and iconic (you can be both) illustrators and animators in American history. His work with UP

A, Rankin/Bass Studios, Sesame Street, and feature films

has helpled shape an entire of children. Today, we look at Duga's Twinkie the Kid.


The work that Duga did with Hostess Foods in general is worthy of a novel (more on those characters later), but Twinkie the Kid is one that stands out.
Of course, who is Twinkie the Kid?
Twinkie the Kid
is the mascot for Twinkies, Hostess's golden, cream-filled snack cakes, and has appeared on packaging, commercials, and as collectible related merchandise.
According to Wikipedia, "Twinkie the Kid is an anthropomorphized Twinkie appearing as a wrangler. He wears boots, gloves, a kerchief, and a ten-gallon hat."
Perhaps not as famous as Captain Cupcake or King Ding Dong, the reason why Twinkie the Kid is so great is because it was the perfect children's icon for food. That was Duga's talent: creating iconic characters as any good animator can do.