Don Duga—Frosty the Snowman
Juxtapoz // Saturday, 25 Dec 2010
1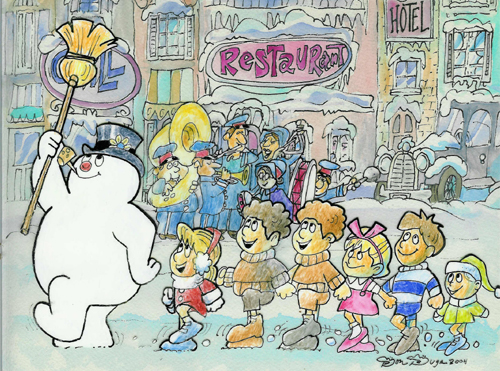 For the next few days, we are going to be looking at the work of Don Duga, one of the legendary and iconic (you can be both) illustrators and animators in American history. His work with UP

A, Rankin/Bass Studios, Sesame Street, and feature films

has helpled shape an entire of children. Today, we look at Duga's classic, Frosty the Snowman.



In 1969, the Rankin-Bass produced a thirty-minute animated television special of
Frosty the Snowman
based on the discovery of Frosty.
The original animations in that piece were created by Don Duga
.