Image Gallery
Dig For Fire: Art Inspired by the Pixies at C.A.V.E. Gallery
Juxtapoz // Thursday, 08 Sep 2011
1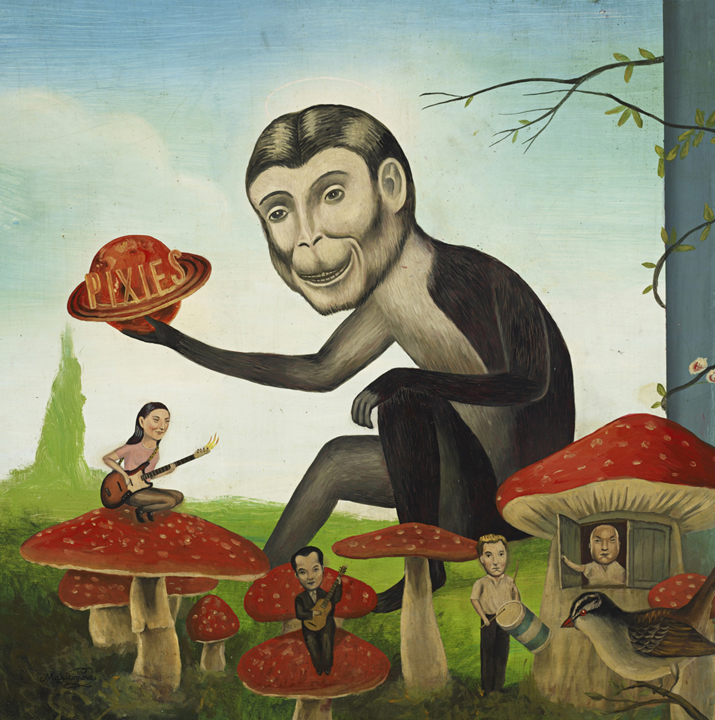 Tomorrow night, September 9, C.A.V.E. Gallery of Venice, California, in association with Thinkspace Gallery, present
Dig For Fire: Art Inspired by the Pixies
, a group show curated by Kevin Titzer. Most people we know will vouch that the Pixies are worthy of a dedicated art show.
C.A.V.E. writes, "The Pixies have been acknowledged as one of the most influential bands in the genesis of alternative rock. Their visionary exploration of a diverse amalgam of musical styles evolved into their own dissonant sound. The much anticipated
Dig For Fire
exhibition is a celebration of this creative ethos."
"Dig for Fire: art inspired by the Pixies" is the second in an ongoing series of music themed art exhibitions curated by Kevin Titzer. The first installment was in 2005 and was titled "Snowball in Hell: Art inspired by They Might Be Giants".
Regarding the theme of "Dig for Fire", the curator stated, "I actually believe the Pixies are a much under rated band for their influence on visual art. This is kind of my small gesture to acknowledge that. You always hear that old Velvet Underground analogy with them, but I don't think you could've walked into any university art department in the 90's and not heard the Pixies music playing somewhere. They still inform the work I make today and I don't think I'm alone".
Participating Artists:
Ale Siniestro • Allison Sommers • Annie Owens • Aya Kakeda • Ben Kehoe • Casey Weldon • Chris Berens • Chris Cole • Chris Mars • Chris Sickels • Craig LaRotonda • Craww • Douglas Miller • Eric Eaton • JennyBird Alcantara • Jeremy Pruitt • John Casey • John Michael Gill • Jonathan & Valerie Nicklow • Joshua Charles Hart • Kathleen Lolley • Kelly Allen • Kevin Titzer • Lee Petty • Luke Chueh • Macsorro • Ojimbo • Plasticgod • PJ Fidler • Rik Catlow • Robert Hardgrave • Sergio Mora • Shaunna Peterson • Tim McCormick • Tom Haubrick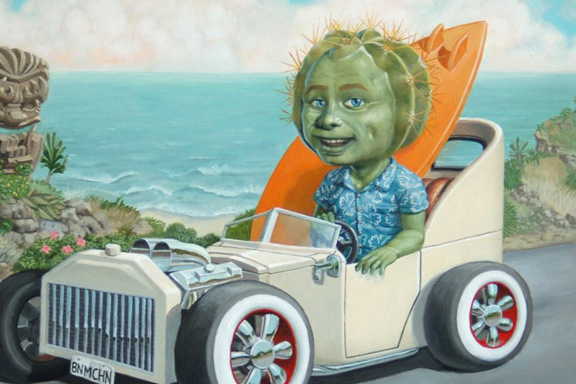 "Dig For Fire" - Art Inspired by the Pixies
Group exhibition curated by Kevin Titzer
Presented in association with Thinkspace
On view: September 9th through October 8 th, 2011
Opening Reception: Friday, September 9th, 2011, 6pm - 10pm
C.A.V.E. Gallery • 1108 Abbot Kinney Blvd Venice CA 90291