Devin Troy Strother @ Monya Rowe Gallery NYC
Juxtapoz // Wednesday, 07 Sep 2011
1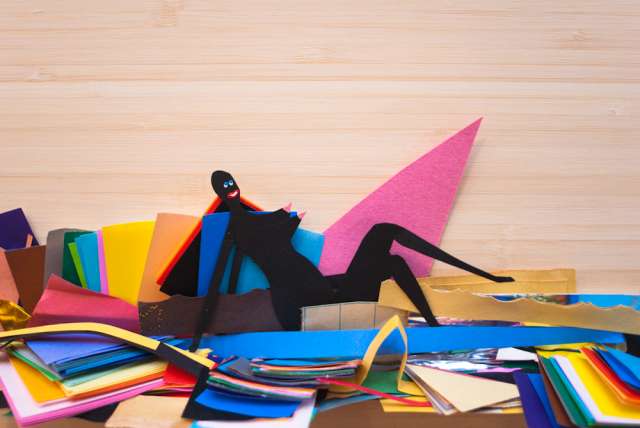 Devin Troy Strother, featured
in our January 2011 issue
, may have just won the award for best art show title of 2011. His first NYC solo exhibition, being held at
Monya Rowe Gallery
, is titled,
The Me and You, Your Mother and Maybe Even Your Cousin Too & The Hey Sister, Soul Sister Go Sister, Woah Sister
.
Strother
says of his new work:

"My new body of work is an exploration of sculpture mediated by shelves. I've always had an affiliation with all types of these kinds of units. To me, the most interesting part of the shelf is how it works both as a utilitarian unit while acting as sculptures when they are void of objects. When they are used, they seem to enhance and juxtapose the objects they carry- becoming more complex and concentrated once the objects are added and arranged. The shelf as a platform is what I'm interested in- of course, the objects upon the shelf are significant in their own vernacular, but they seem to take a back seat to the shelf, because the substrate itself is what influences and directs which objects are to be placed on it. The objects placed on the shelf serve two functions: as homages and as a self-introduction.
"The first function acts as standing records or homages to many artists who have made a minor to major influence on my work. Rather than just pay homage to them, I try to keep a dialogue with more recent and current trends within sculpture and figures in the contemporary world. Partly the objects and also the shelf as a sculpture represent an abstract idea."

Some samples of Strother's work, not guarenteed to be in the show: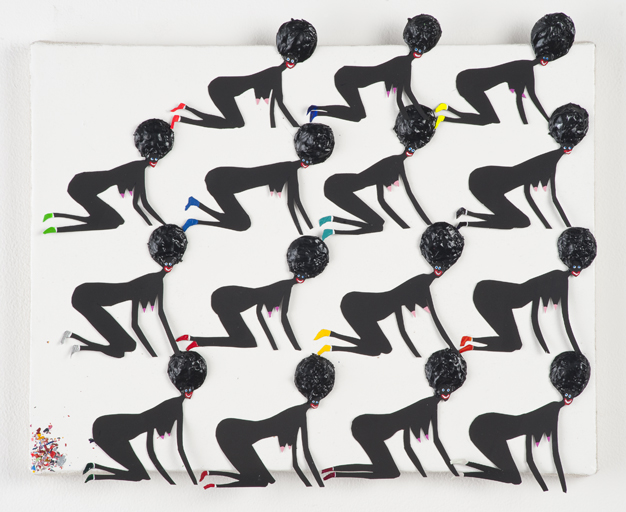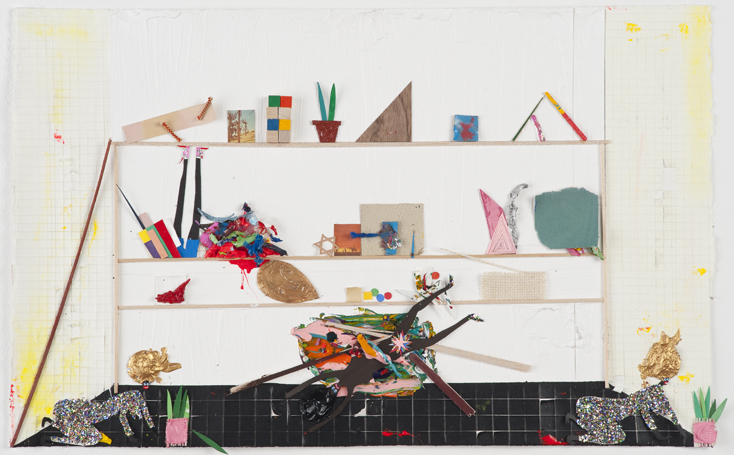 Devin Troy Strother
The Me and You, Your Mother and Maybe Even Your Cousin Too & The Hey Sister, Soul Sister Go Sister, Woah Sister
September 8—November 6, 2011
Monya Rowe Gallery
New York, New York