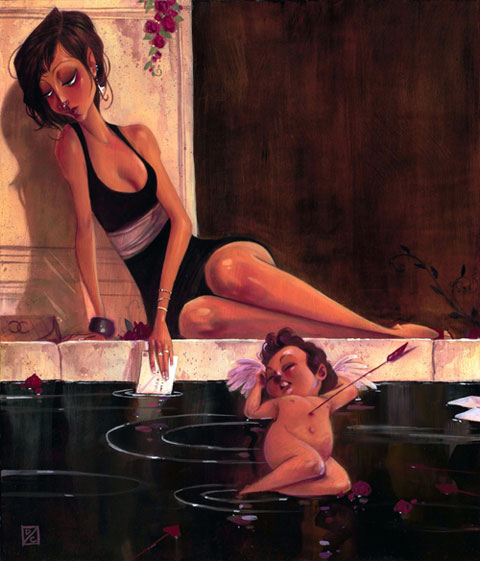 Alongside Joey Remmers' Tracking The Wounded, Corey Helford Gallery will present guest artist Devin Crane upstairs in their loft space. Crane will unveil a new series of paintings entitled, Love & Tears.

As a DreamWorks animator, Crane skillfully illustrates the emotional pain of relationships that have gone sour as well as the transformation of finding true love in his beautiful imagery.

The opening reception for Love & Tears will take place on Saturday, January 24 and the show will remain on view until February 14, 2009.

Devin Crane was born and raised in Los Angeles, California. Growing up in Southern California, the epicenter for all things Disney, Crane was inspired by the film Peter Pan, which sparked his interest in animated caricatures. He went on to attend CalArts in Valencia and worked for Disney Imagineering and Warner Bros. Feature Animation while in school.

Crane concurrently developed successful careers in animation and painting, worker as a lead animator at DreamWorks on numerous films including Kung Fu Panda, Shrek 2 &3 and Iron Giant, and exhibiting in group shows such as Gallery 1988's "Crazy For Cult" and "I Am 8 Bit" exhibitions. His work was published in the "I Am 8 Bit" anthology, and his paintings have been featured on MTV.com.

For more information about Devin Crane, please visit www.devincrane.com.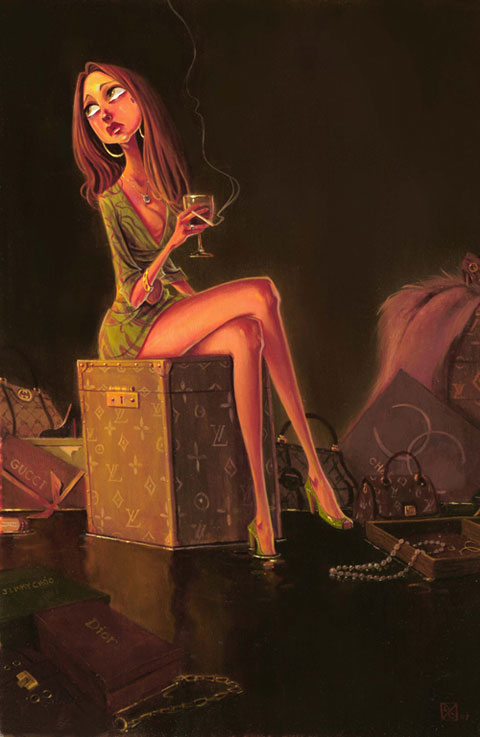 Brook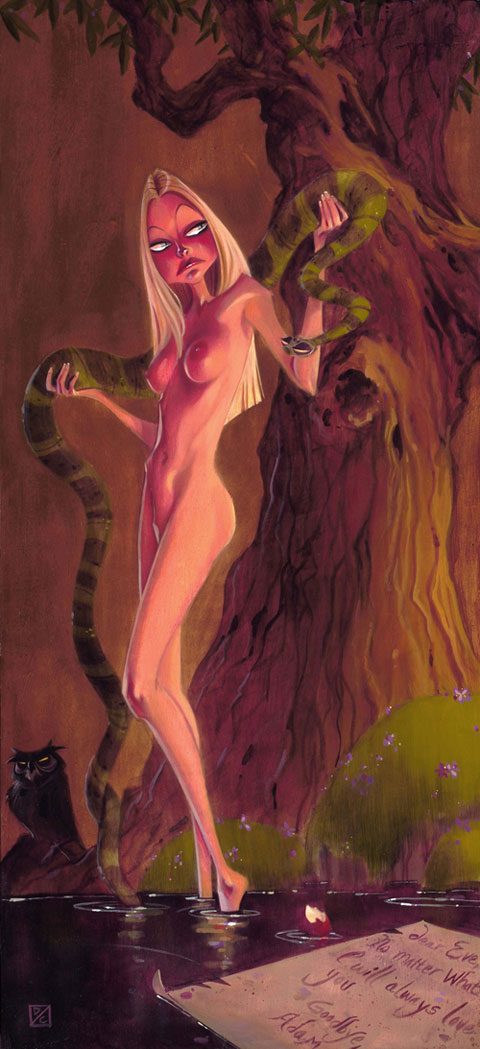 Eve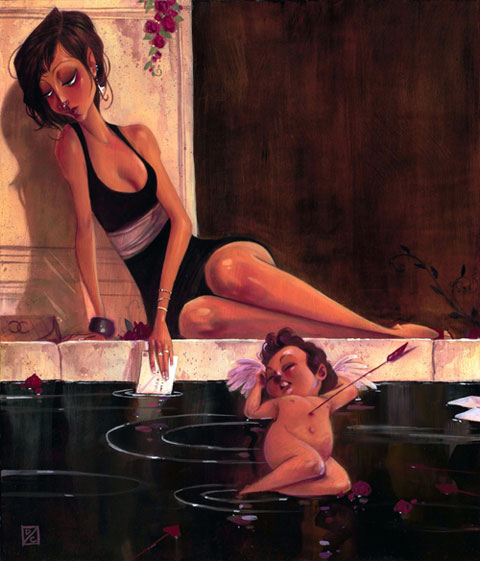 Melissa