Dennis Hopper Estate Sells Warhol Portrait of Mao
Juxtapoz // Wednesday, 12 Jan 2011
1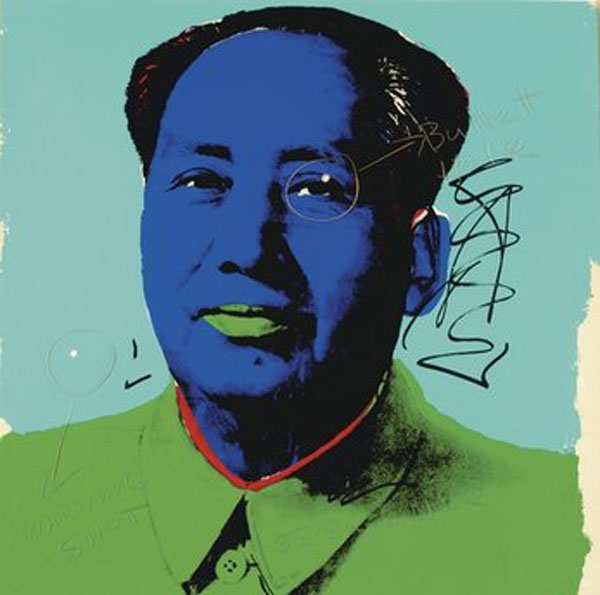 There is a really interesting story involved in this piece of Andy Warhol's that Dennis Hopper owned, and upon Hopper's death last year, was just recently put to auction. You see the bullet hole here, well there is bit of a tale here . . .

Hopper, who bought the 1972 screenprint from Warhol, but in a wild moment of being "spooked" and we have to assume "in a different state of mind" when he assumed that the Mao portrait was actually Mao himself, shot at the Warhol piece.
Hopper showed Warhol the bullet holes, and agreed to authenticate the bullet holes by agreeing to work as a collaborative on the piece. Warhol drew circles around the holes,"labelling the one over Mao's right shoulder 'warning shot' and the one at his upper left eyelid 'bullet hole'." That is a real collab, 1970's style.

Yesterday, January 11, the screenprint sold at auction fro $302,500, 10 times higher than the estimate.

Thank you to Yahoo UK.