'Dear Milky Way' Preview from Amy Sol
Juxtapoz // Tuesday, 19 Oct 2010
1
This will mark Sol's first exhibition at LA's Corey Helford Gallery. Dear Milky Way will be held in the upstairs loft of the gallery, while Chloe Early's solo will occupy the downstairs portion.
Moving away from planning her narratives in advance, Sol spontaneously creates each piece independently from beginning to end. Her delicate, whimsical works are small yet detailed, capturing their own precious moment in time. Take a peek at some of the pieces that the artist will unveil.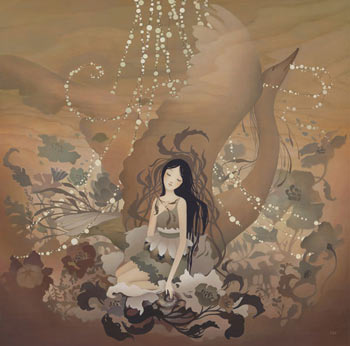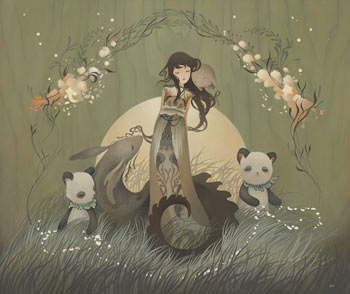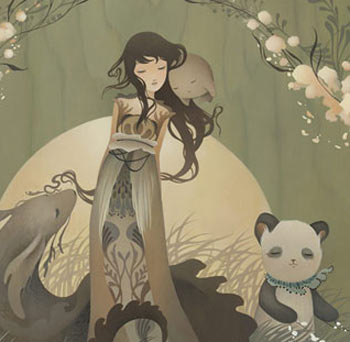 About Amy Sol
Amy Sol spent her childhood years in Korea and moved to Las Vegas, Nevada where she currently lives and works. Though the style of her work is greatly influenced by a combination of manga, folk-art, vintage illustration and modern design, she remains a self-taught artist. She has dedicated many years of her life to mixing pigments and mediums to achieve a unique color palette of subtly muted tones.
For more information about the artist, visit amysol.com.
Amy Sol's Dear Milky Way will open this Saturday, October 23 from 7 to 10pm, and the show will be on view until November 10, 2010.
Corey Helford Gallery