Dead Dads Club Corporation Make Us Wanna Buy Stock in Crayola
Juxtapoz // Friday, 12 Mar 2010
1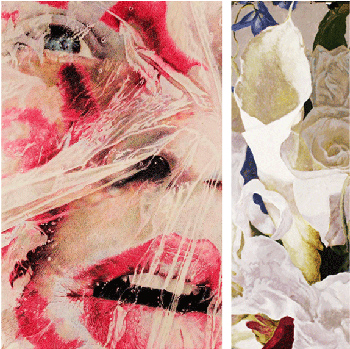 Here's how it went down: the homie BOOkSIIII (of Blackbooks Stencils who also curated the insane Primary Flight show during Art Basel) calls us in a frenzy. "Have you seen the work Dead Dads Club Corporation is putting out? It's fucking insane."
The moniker alone peaked our curiosity. "Dead Dads Club Corporation?" we ask. "Yeah, they are so amazing," BOOkSIIII continues. "They go out into the forest at night, take photos of themselves all dressed up, and then make massive photorealistic pieces using only Crayola crayons. Their whole studio is filled with hundreds of crayons."
We had to see this. Knowing an artist's unique creative process always adds depth and understanding to artwork, and Dead Dads Club Corporation is a perfect example. Upon first glance, you'd never suspect their work is exclusively composed of crayons, but that's probably the whole point.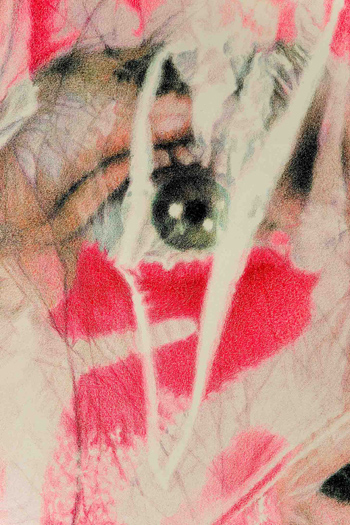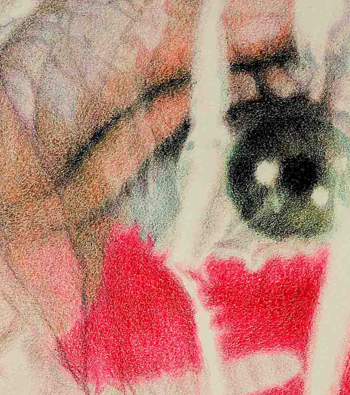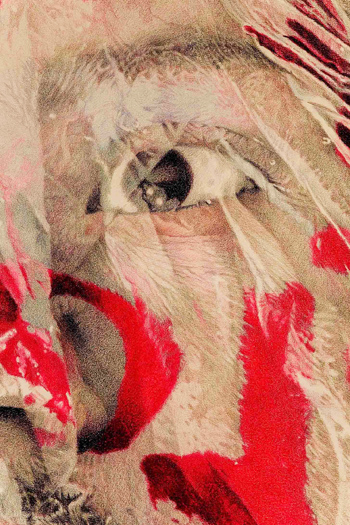 The subject matter is alive, as the large-scale drawings often feature faces frozen in moments of surprise, terror, or excitement. The color choice for their new work, which will be unveiled in an exhibition opening tonight at Miami's Spinello Gallery, is subtle: peach, grey, white, and rose. The melodic palate allows the intricacies of the methodologies to shine through, forcing viewers to get up close and personal to realize that what they're looking at is crayon. The effect is stunning.
We're excited to see where this duo takes their future work, but in the meantime, head over to Spinello tonight if you're lucky enough to be in Miami and stay tuned for more coverage from the Dead Dads Club Corporation.
Final Performance
Dead Dads Club Corporation
Spinello Gallery
155 NE 38 Street, No 101
Miami, Florida