David Lynch x Dom Perignon Video
Juxtapoz // Tuesday, 15 Nov 2011
1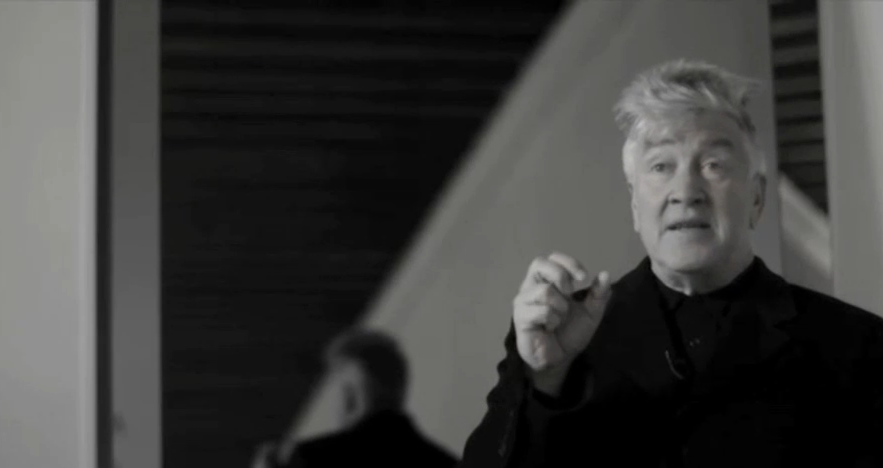 While looking at 
NOWNESS
, we saw this amazing behind the scenes short by Gavin Elder documenting one of our favorite directors, David Lynch, and his  thoughts and process while he embarked on his "champagne moment."
"Granted rare and uninhibited access to the creative process, Gavin Elder's short captures auteur
David Lynch
at work shooting premier cuvée brand
Dom Pérignon
's new campaign. Only the second living artist, after Karl Lagerfeld, to have shot a campaign for the luxury champagne house, Lynch made a pilgrimage to the revered Abbey of Hautvillers to take inspiration from the place where Dom Pierre Pérignon first combined wines to craft perfect blends—or "cuvees"—in the 17th century. After decamping to an L.A. studio, Lynch embarked upon an experimental shoot illuminating the iconic label's crest and silhouetted bottle with showers of welding sparks, phosphorescent flames and lasers. Elder's document of the resultant shoot is an audio-visual collage juxtaposing the screen icon's voice with his own abstracted imagery. "David is somebody who is all about the pursuit of originality and experimentation, and that is what we wanted to get across in our film," he says. 'Lynch has such an interest in how sound marries with image; through that I feel we really accessed his approach.'"
Events
Openings, closing, and ongoing
Gallery
Every image in one place
Current Issue
On sale now at newsstands or on screen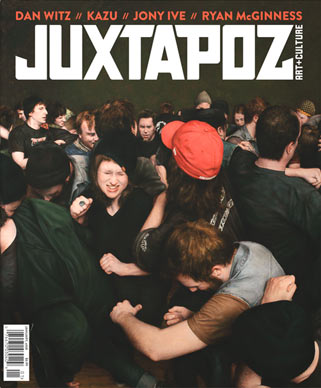 Juxtapoz is proud to both kick off the 2015 year with a cover story on Brooklyn-based fine artist Dan Witz in our print edition. But we are even more proud that it will be released at our booth at Scope Art Fair Miami Beach and on shelves around the world during the holiday shopping rush. Witz is overdue for the cover, with his mosh pit paintings and unique street art being enjoyed by collectors and readers for over two decades.