David Ellis at PULSE New York
Juxtapoz // Tuesday, 01 Mar 2011
1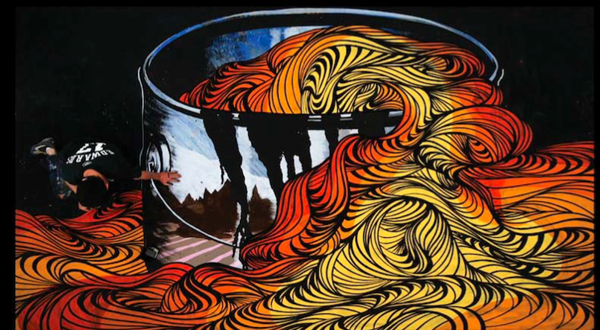 One of the most forward-thinking, progressive, and innovative artists we have ever covered, David Ellis, will be on exhibit at PULSE New York this week with Joshua Liner Gallery of NYC. PULSE will be taking place March 3–6, 2011 at the Metropolitan Pavilion in Manhattan's Flatiron District.

At PULSE, Ellis will present three works, including Animal, his most recent motion painting created during the artist's residency at the University of Austin, Texas (that piece is seen above). The artist will also present one in his series of "trash" installations, created in collaboration with composer Roberto Lange —humorous and thoughtful conglomerations of trash bags, boxes, and garbage receptacles. Additionally, Ellis will present a wall-mounted sculptural work from his "Recollection" series, constructed from album covers, wood, and resin. These works have found their way into Ellis' many public projects, including at such notable venues as MoMA, Deitch Projects, Mattress Factory, and Sesame Street.

These pieces below are part of Liner's past exhibits with Ellis, but we just like to have the opportunity to show some of his works. Check out his work from New Image Art Gallery that is up this month as well.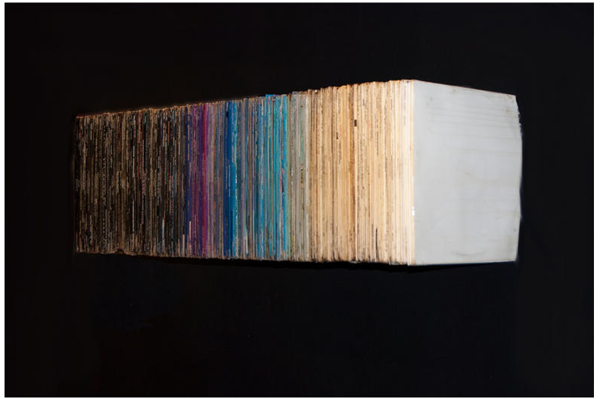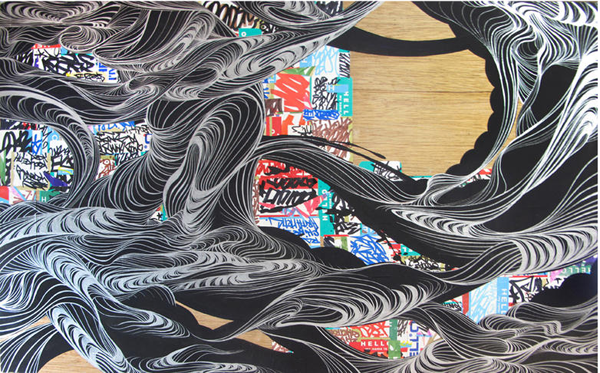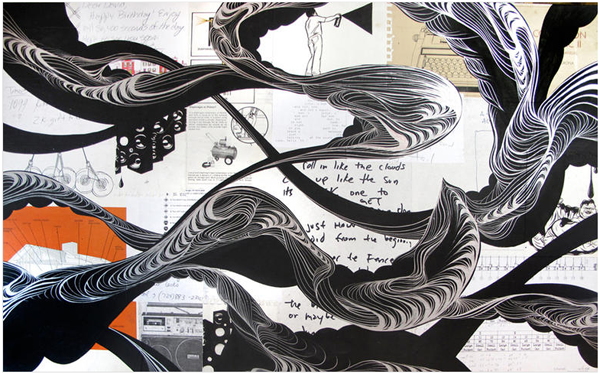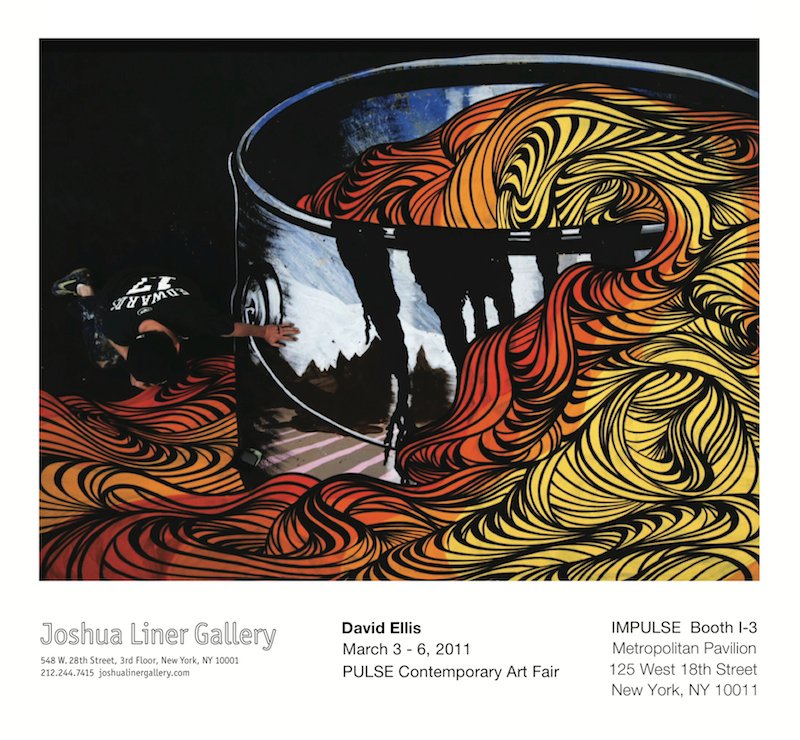 PULSE
March 3–6, 2011
Metropolitan Pavilion in Manhattan's Flatiron District
New York City, New York