David Choe to have special release of "Tokyo Girl" print tomorrow, December 3
Juxtapoz // Thursday, 02 Dec 2010
1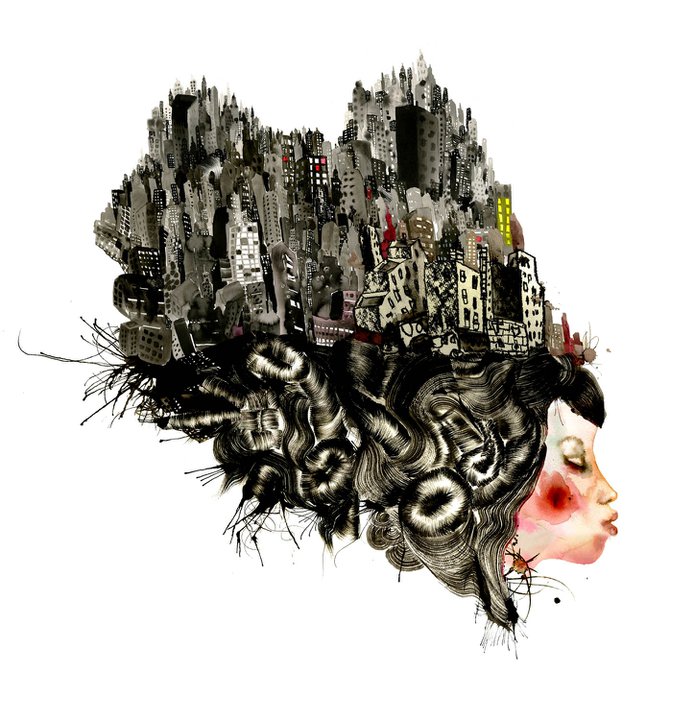 David Choe had an art show with his friend James Jean
in Tokyo last month
, and most of us could not go. Not even Dave, because he is banned from Japan. But there is a prize for those David Choe supporters and fans who couldn't go: A "Tokyo Girl" print release.
Here is the full information:
Dave held a few of the limited edition prints "TOKYO GIRL," for his the tokyo show back. It is in a edition of 76, and there are a few left. This Friday, on 12/3/10 at noon PST, Dave will release the remaining prints at
Trapezeeditions.com.
The print is 17" x 17," on what Dave calls "the best paper ever" and available for $250 .
On top of that, by popular demand, Dave will release a 44" x 44" version of the same print at a super limited edtion of 5 (this was not available in Japan) for $808.
Both prints are signed and numbered by David Choe, who adds, "Who knows maybe something a little extra thank you all for the love and continued support, you all inspire me to create bigger and better things!"
Again, release is at 12-noon PST tomorrow, December 3rd.
Buy the David Choe Juxtapoz Issue from May of 2010 here in our webstore for good luck.