David Choe Super Holiday Grab Bag
Juxtapoz // Wednesday, 21 Dec 2011
1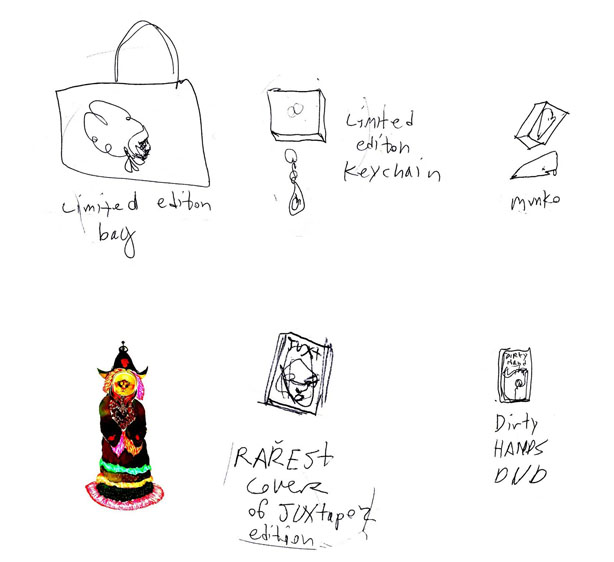 David Choe
is getting in the holiday spirit, and on his
KoreansGoneBad website
, he has created the Super Special Holiday Special Super Grab Bag Special for you to get a bunch of Choe goods, including prints, toys, keychains, the Dirty Hands DVD, and the super limited, special edition
Juxtapoz Choe cover from May 2010
.
Here are the details:
For the next two weeks or until supplies last i am offering my SUPER SPECIAL HOLIDAY SPECIAL SUPER GRAB BAG SPECIAL. (hi tek blueprint of everything you'll get below) which consists o:
1. limited edition TOKYO GIRL bag (was only avaialble in japan, seen in the gallery below modeled by the sexiest man alive, GUAM CRUISE)
2. limited edition keychain (was only avaialble in japan, less than 200 were made, 4 different ones but your not allowed to choose)
3. a munko toy
4. the dirty hands dvd
5. and the rarest hard to find issue of my JUXTAPOZ issue (#4 was the rare one)
6. and just because i'm feeling good, i'm throwing in a mini 5 x 5inch mini print of a watercolor and color pencil of a fucking cat wizard, titled "FUCKING CAT WIZARD"(all signed and numbered)
I have less than 50 of these SUPER SPECIAL HOLIDAY SPECIAL SUPER GRAB BAG SPECIALS so it's first come first serve. it will set you back $123 for all this awesomeness
if you can't handle this much awesomeness try a little less awesomeness with just the SUPER GRAB BAG, which is a munko toy, the DVD the FUCKING CAT WIZARD and the limited edition bag (this one is 80$)
because i'm nice AND weird a combination that usually doesnt come in a package, i'm gonna hide sketches and hard to find toys in random bags to keep it fun, so good luck! limit 2 per customer!!
all orders go to harry at info@dirtyhandsmovie.com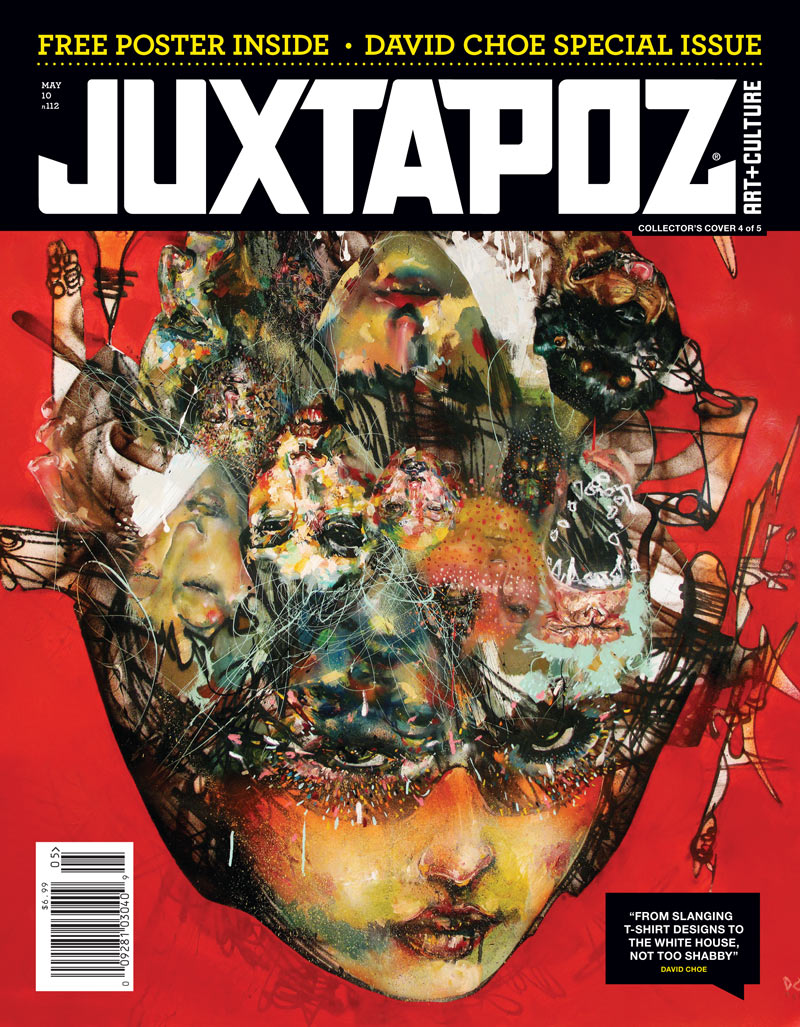 Order Here.