David Choe Overtakes China
Juxtapoz // Monday, 30 Mar 2009
1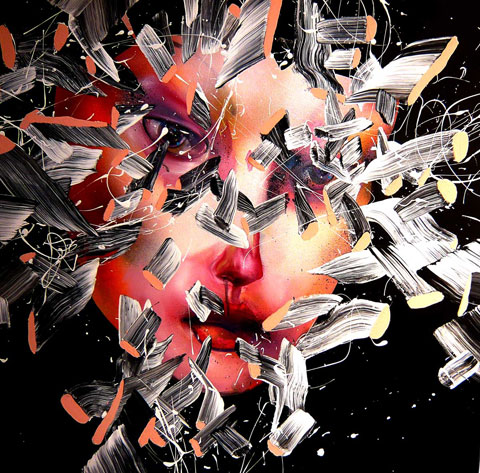 David Choe (Juxtapoz cover #72) opens a simultaneous solo show in China on April 4th, Deathblossom, at PYO Gallery. This showing is a massively large body of work, and true to his raw nature, Choe is going all out on this one.

See and hear more from the genius himself in messages from Choe's blog below.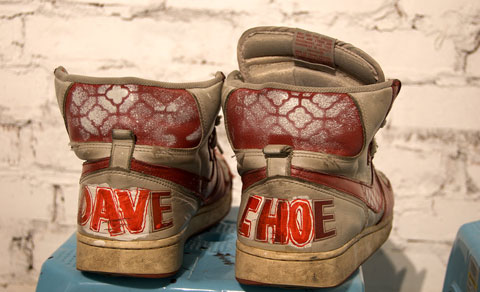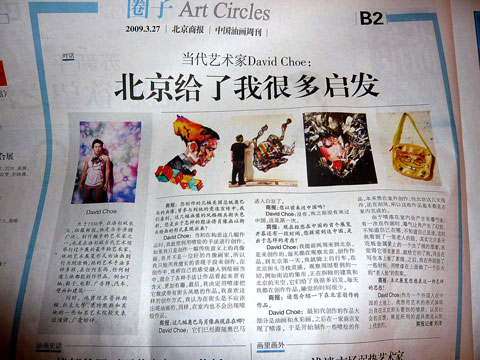 "I wanted to fuck so bad, but I didnt speak the language, I had never been to china, I got here 2 weeks ago for a solo show, with all new works I was gonna create in china, the art studio that the gallery had provided for me, was gigantic but it was out in the boonies, the only visual stimulation out here were soldiers, street beggars, dirty markets and bleak grey skies, which was perfect for creating dense chinese norman rockwell slice of dirty life type paintings, no distractions, like a monk, day and night I painted, till I couldnt move my hands, after weeks of living like this, I finally rode my bike two hours into the metropolitan area and I went to the MALL!!!
"At this point I had grown accustomed to third world china, so being in all the bright lights in the big city was a total culture shock, I went straight to KFC and started eating chicken out of a bucket while riding the elevators up and down, trying to look up skirts, I had not showered, my clothes and shoes were covered in paint, there was dirt on my face and my hair was matted down on one side. Riding the elevator looking like a chinese bum, I started to get a huge erection, looking at all the fucking chinese girls on their light up cell phones and mini skirts, I wanted to hit on them so bad, but I didnt know how to say anything in chinese except KNEE HOW, I just looked like a creepy ass pervert, I thought I was gonna jizz my pants right then and there, it wouldve blended nicely into my jeans with all the other stains, but it was pure torture, I had so much jizz on my brain, I mentally skull fucked and raped every woman in sight, I didnt know what to do!!
"I jumped back on my bike, fully loaded with sexual frustration unleaded, I super pumped back to the suburbs, I killed that 2 hour ride in 23 minutes, ran up to my jail cell type room, and began to masterbate furiously with my kentucky fried chicken soaked tentacles, for the next 36 hours, after day, and night, and day had passed, I was laying in a fucking depressed stupor in my cum smelling mess of a room,all the sheets and blankets were swirled together in the center of my bed like a dying rose, and I was laying uncomfortably on top like jesus in mary's arms , I stared blankly out into the metal beams in the ceiling, and I thought I was trippin, but I spotted an old man's face staring back at me in the rust pattern,as my dick was still sticking to the side of my leg, I took a cumrag and quickly jotted down the face, I took a picture of the metal beam and did a better sketch of it in my sketchbook, then on some cheap chinese plastic material I found in a dumpster I did a huge spraypainted version of it, then I did hundreds of them, and I went out again and pasted this dirty old mans face that was watching me masterbate, all over the mall area so he could watch all the hot chinese bitches walking by. It's what I looked like and felt like inside."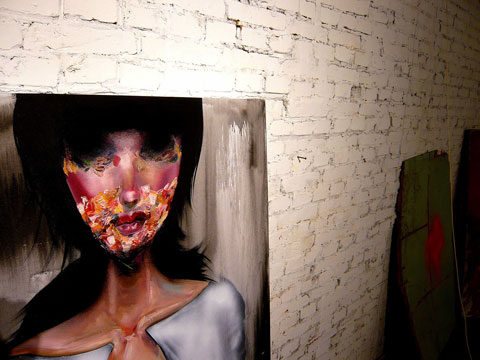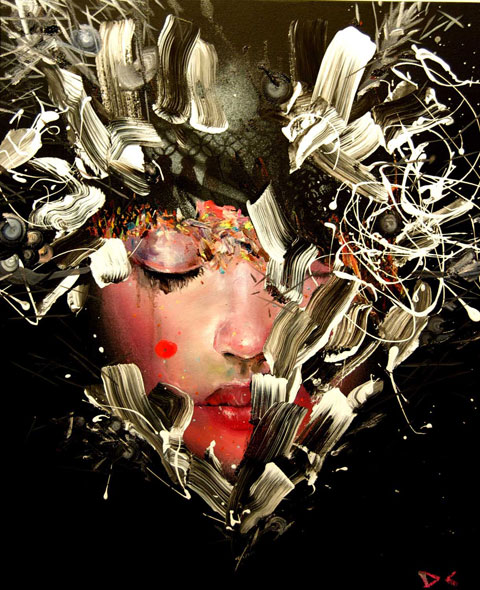 "I've been spoiled all these years with the finest spray paint- Montana and all the European shit- I haven't used Krylon in years. So when I got to China, all the spray cans were male, rendering all my male fat cap tips useless, and the only female cans had to be imported from Hong Kong, plus the paint was the cheap watery shit from my past, you had to go over the same lines over and over to get hard. It's not my best work but you try using this cheap shit busting out with some 1990s shit. I still got a little bit of the touch."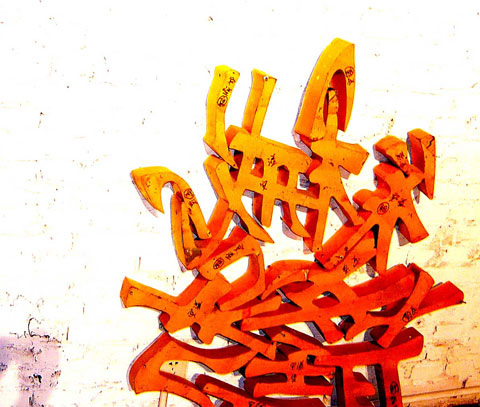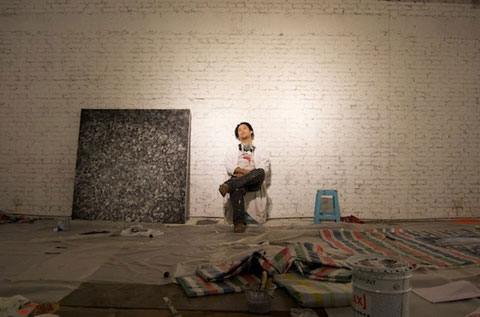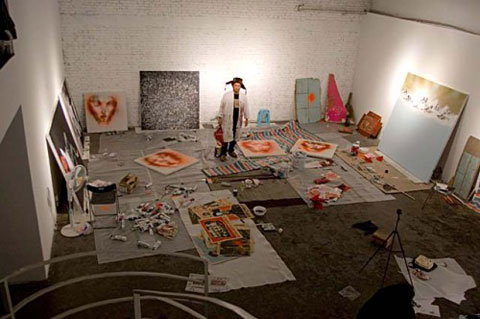 "We got a huge painting studio where we play indoor badminton, blast Howard stern and DMX and, paint, draw and create all day and night. It's sort of the monk/jail life with better food, better brushes, daily bike rides, and less anal sex. The art world out here destroys anything going on in the western world, they create entire worlds that make you forget everything, It's next level shit, and completely mind blowing."

More on Dave Choe at www.davidchoe.com