David Choe at Lazarides Galleries, London and Newcastle
Juxtapoz // Friday, 29 Feb 2008
1
Murderous Hearts, David Choe's first solo exhibition in the UK, opened February 29th with a packed private viewing at Lazarides Gallery in London's Soho.

Concurrent to the London exhibition, Lazarides is exhibiting works by Choe at its space in Newcastle as well. For these shows, Choe has created works that explore the desire to kill. With a chaotic yet clever panache that's typical of Choe, a kaleidoscope of watercolors, acrylics, spray paint, ink pen, pencils and oils portray threatening über-babes and depict explosive scenes of ultra-violence with their daunting consequences.

Repulsive yet beguiling, the works on display dare their viewers to wonder what they might be capable of doing in the right (or should we say wrong) circumstances. Murderous Hearts runs until March 28th in London and continues until April 25th in Newcastle.

Visit www.davidchoe.com and www.lazinc.com for more info.

Words and photos by Chris Osburn.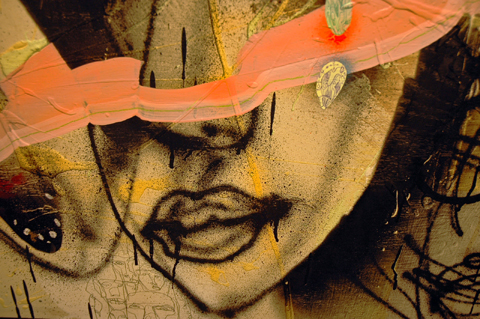 Murderous Hearts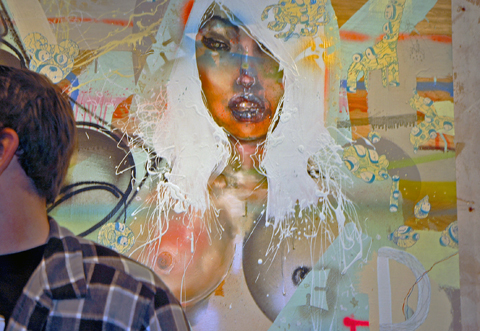 Stryofoam Ark & Stereo Confessions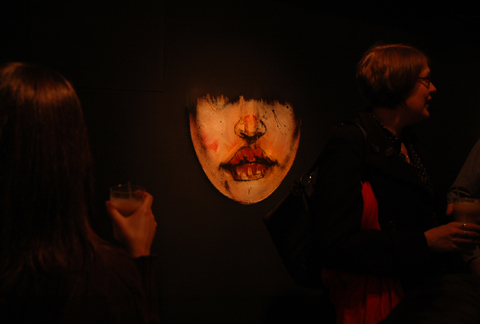 Untitled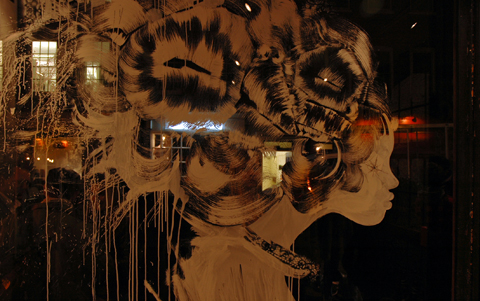 Untitled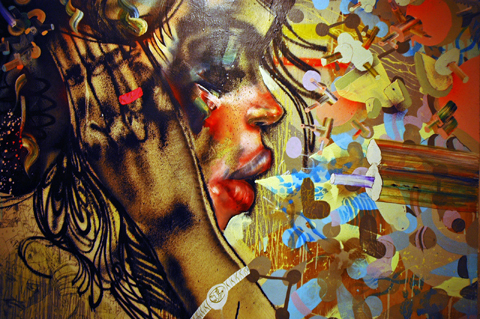 Loose Lips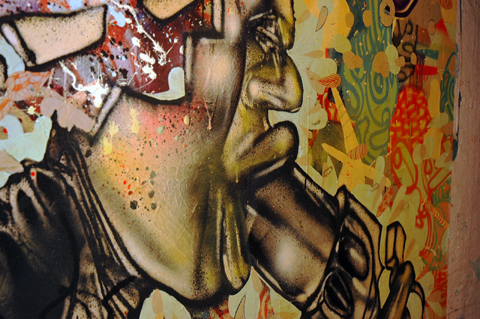 I Heal Fast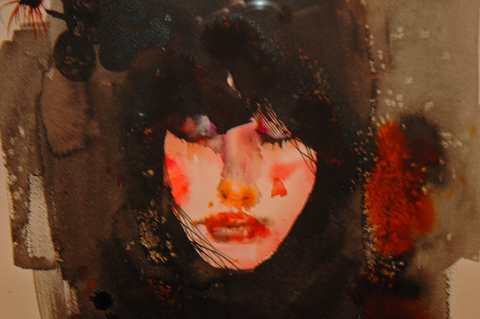 Murdered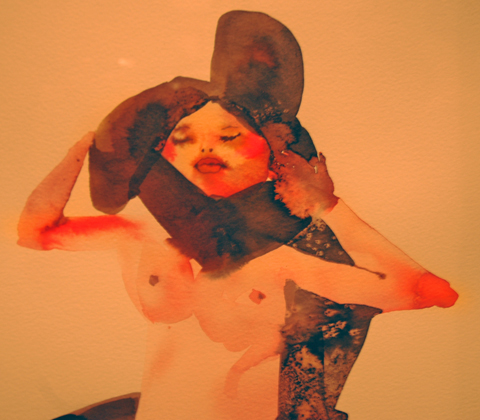 Grappling with Death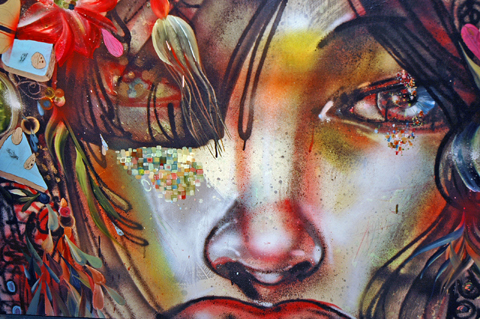 Frice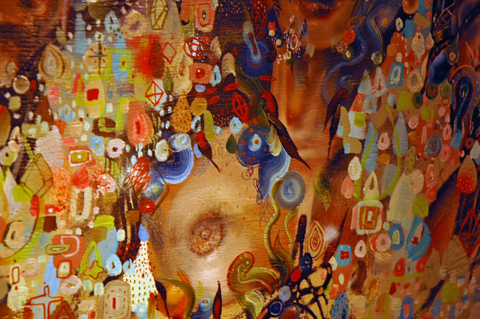 Sirens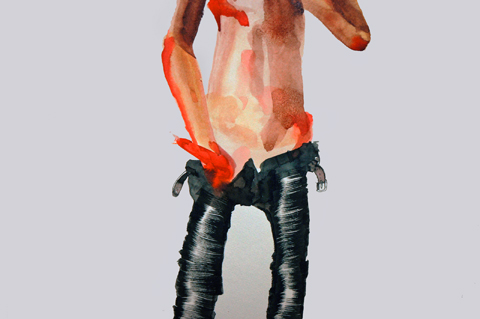 Untitled Blood #4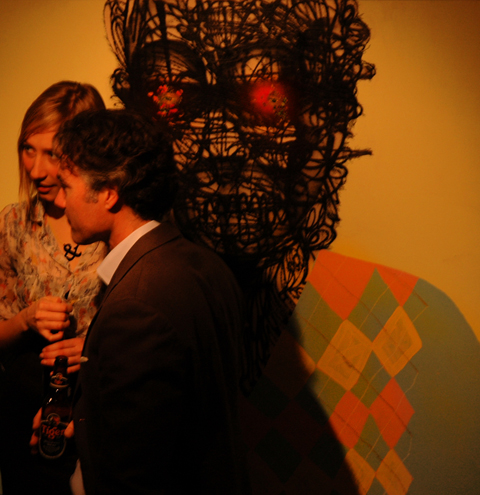 Saul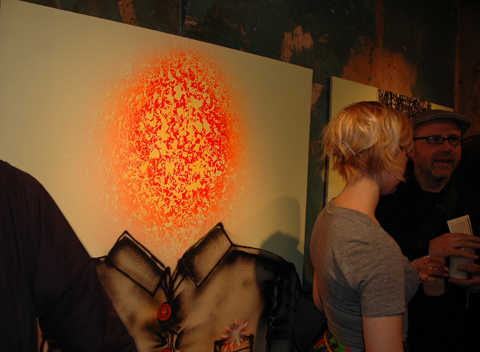 Phillip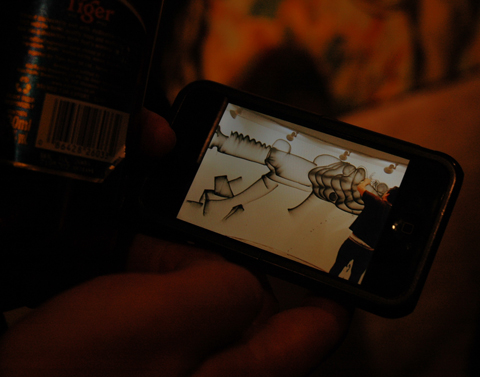 hecking out some pics of David working in Newcastle