Darcel does NY Fashion Week
Juxtapoz // Tuesday, 14 Sep 2010
1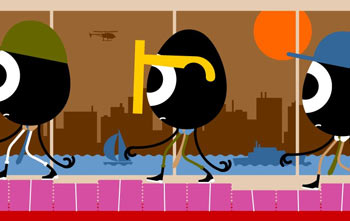 Anyone deeply entrenched in the global world of fashion is likely to be spotted in NYC for Fashion Week. Graphic illustrator Craig Redman has been interpreting the week's goings on through his classic egghead character. In this case, Darcel definitely does not disappoint.
In his popular blog, Darcel Disappoints, Redman takes viewers on a visual trip in a daily image documenting the escapades, thoughts, and journeys of his trademark character, Darcel. Over the course of five days, we see Darcel covering the spring 2011 catwalks at New York Fashion Week.
Today's 'Darcelism' (pictured above) states "Unstable stomping on a Financial Times runway at Patril Ervell with Hudson River views worked a treat!"
See four prior days' 'Darcelisms' below, and make sure to read our interview with creator Craig Redman because he's a very witty guy.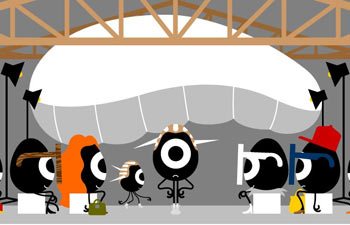 Day four: "The 50 foot inflatable blob stole my heart (and the show) at Alexander Wang."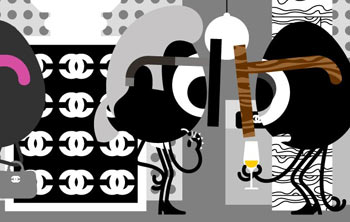 Day three: "Soho Chanel reopening + Karl + booze + Assume Vivid Astro Focus & Richard Woods? Yes thanks!"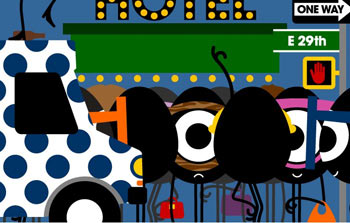 Day two: "T'was a heavenly hipster congregation at Ace Hotel for New York's Fashion Night Out last night."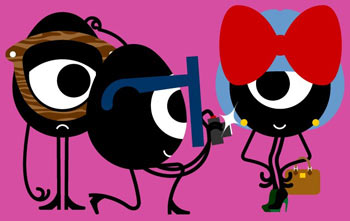 Day One: "Here we go again! I feel like we just saw each other yesterday my dear fashion week."