Image Gallery
Damien Hirst @ Chatsworth House for Beyond Limits
Juxtapoz // Tuesday, 20 Sep 2011
1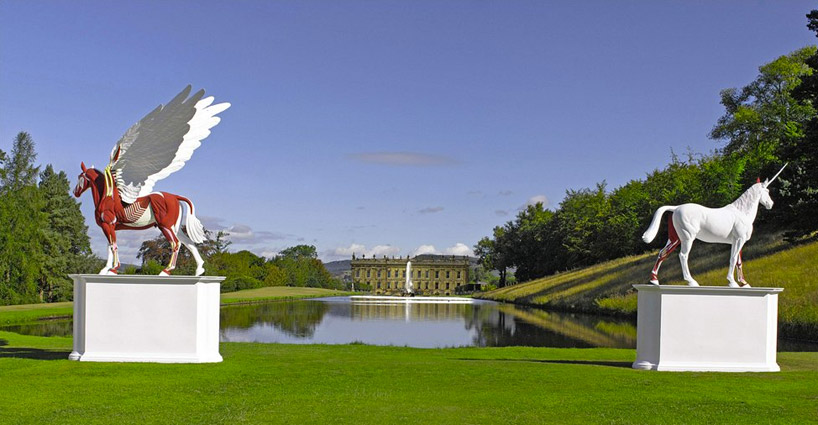 We don't report too often on Mr. Hirst on the site, but his recent sculptures at Chatsworth House for the Beyond Limits festival in Derbyshire, England, are quite impressive works. The two sculptures, Legend and Myth, depict a winged-horse and unicorn, with skin removed to expose inner organs and muscles.
Each sculpture, standing on their own respective platforms, look regal with the backdrop of the massive grounds and home, adding to the "mythical" nature of the works. Hirst says of the pieces "In a way, science brings religion down to earth and to cut open mythical creatures and expose them as no different to mortal horses is somehow still magical. It's kind of like exploding a myth to make it real."
Thank you to DesignBoom, BBC, and image © lesley for the images.