Image Gallery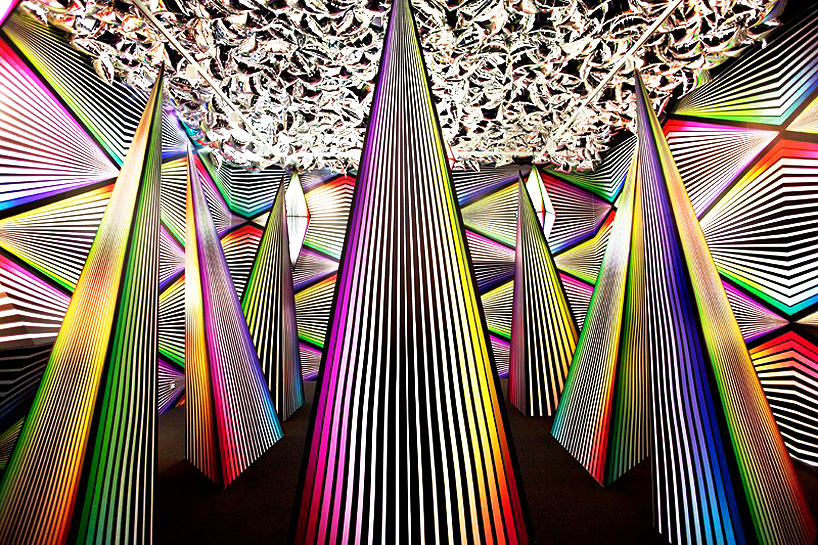 Right now at the
Hurley Space
in Southern California,
Dalek
has an impressive exhibition on display, Prism Break, an installation that serves in conjunction with his Phantom 4D board shorts' design for the Hurley brand. The show features multi-coloured triangles and spires and painted walls, all observable with specially created 4D glasses.
Below, Dalek explains the process behind the shorts and the installation.