Dalek Opens Two Exhibitions at Hurley This Week
Juxtapoz // Tuesday, 11 Jan 2011
1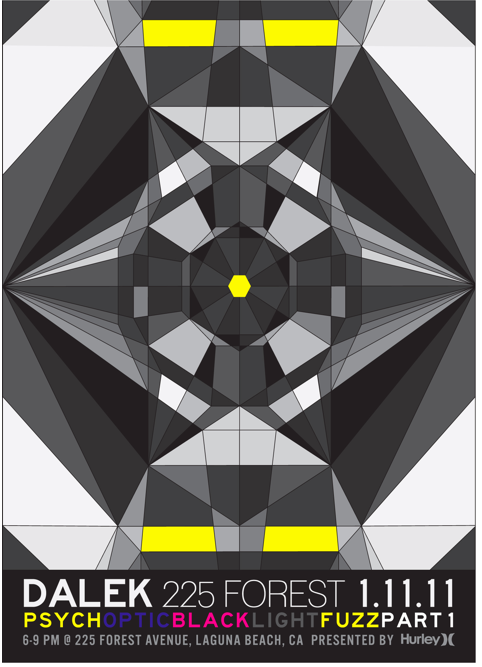 Former SF and NYC-based and now North Carolina based artist Dalek will be opening two dueling exhibitions at Hurley Space in Costa Mesa, California, one tonight (January 11, and another on Saturday, January 15th.
The first opening will be held tonight, Tuesday, January 11th at 225 Forest in Laguna Beach; and next on Saturday, January 15th at The Hurley )( Gallery Space in Costa Mesa. The conceptual installations feature a fluorescent, multi-dimensional sculpture that becomes a free form interactive optical illusion.
The second opening taking place at Hurley's )( Space on Saturday 1.15.11 will host a very special live performance by legendary musicians King Buzzo, Duane Denison, Steve Turner and Haze XXL.

After seeing Dalek's commissioned 10ft x 22ft site specific painting for Hurley's 225 Forest concept store, we assume he has only brought out the big event-pieces for this show.