Dabs Myla x How Nosm x Rime Wall
Juxtapoz // Tuesday, 19 Apr 2011
1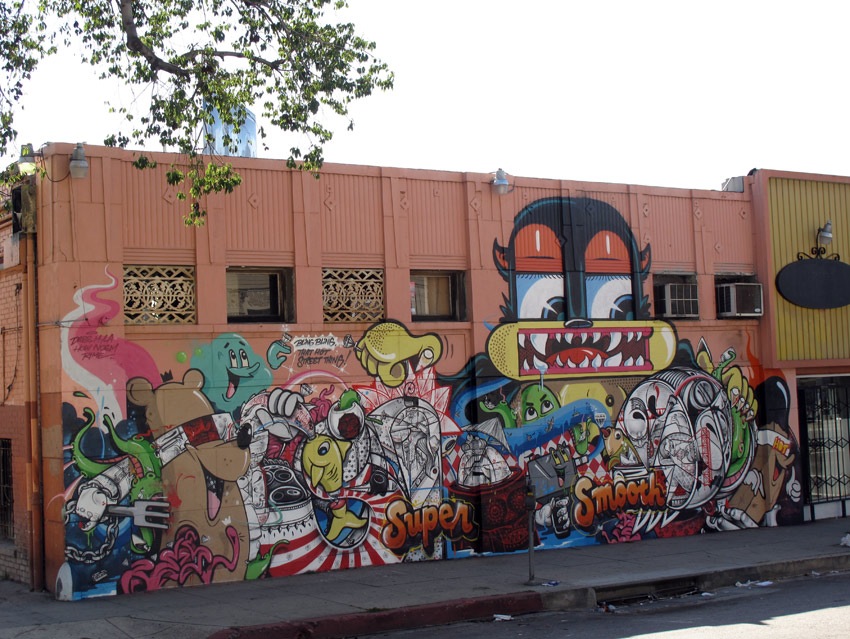 Melbourne-born, LA-based Dabs Myla and Spanish-born, NYC-based How & Nosm have teamed up for another nice mural in Hollywood, California, this time with "Art In the Streets" exhibiting artist, RIME. All the artists styles shine through quite clearly, with solid contributions from each.
As you may remember, Dabs Myla and How & Nosm teamed up
for a large mural in downtown Los Angeles with LA Freewalls
this past week.
Thanks to
Dabs Myla
for the images.