Dabs Myla with Craola paint new mural in Los Angeles
Juxtapoz // Monday, 20 Dec 2010
1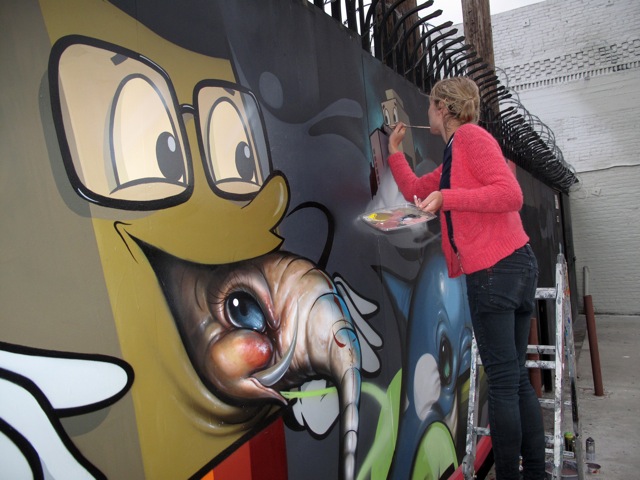 Dabs Myla
and our
October 2010 cover Greg "Craola" Simkins
just painted a new collaborative mural together in Downtown Los Angeles. The piece was created as part of the LA Freewalls Project with
Jet Set Graffiti
. As expected, both Dabs Myla and Craola are talented figurative painters, and are able to translate that to outdoor murals seemlessly.
Here is what Dabs Myla said about the piece:
For a while now we have been talking with Greg about trying out a character wall where we used spray paint..but also tried out adding acrylic paint and brush work.
Myself and Greg are from a pretty similar era in Graffiti, both starting in the early to mid 90's.(Greg maybe a little earlier!)
And even though Greg is from LA and we where in Melbourne, there was definately the same vibe that Graffiti writers dont use brushes!
It was always viewed as bad form, so its something that none of us have ever really tried.
But its a new millenium now...and rules dont apply!
It was really great to take a lot of elements that the 3 of us would use in graffiti with spray paint..but then balance that out with the elements that we all use in our paintings with brushes.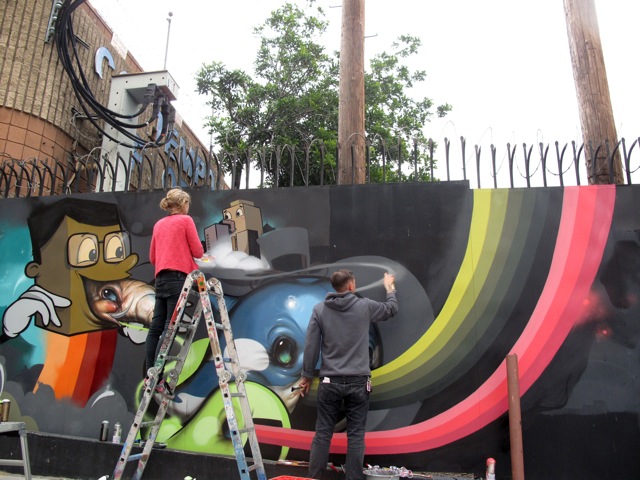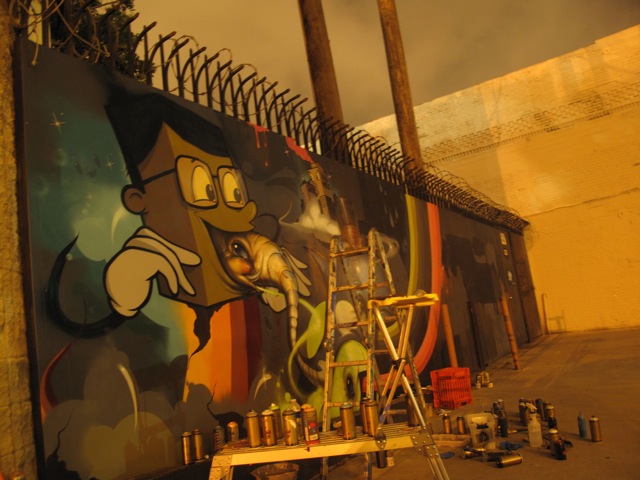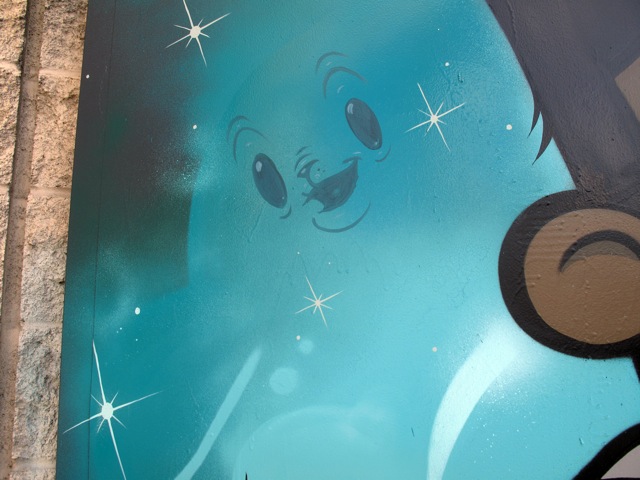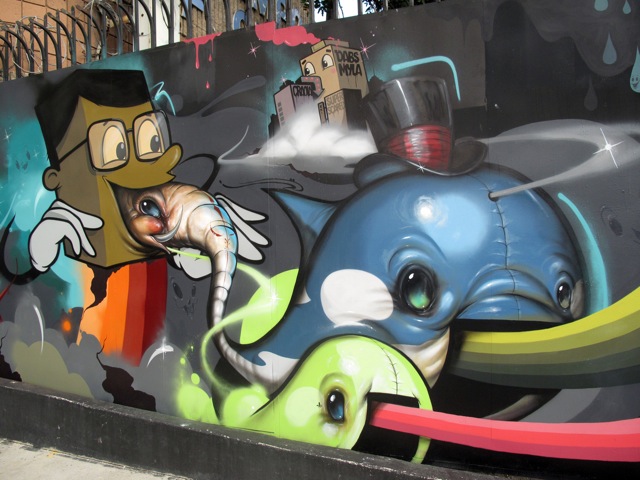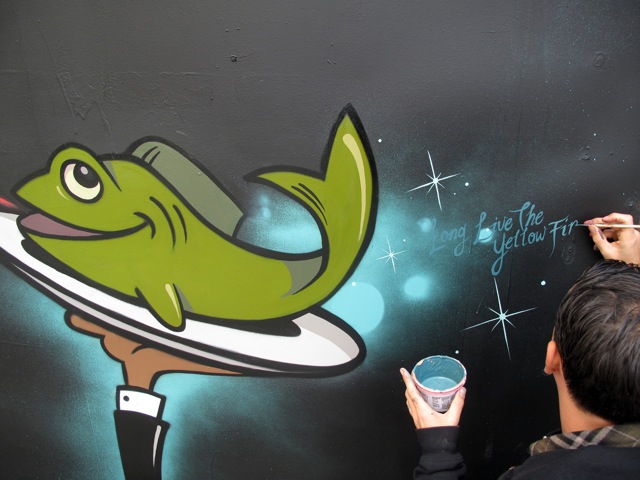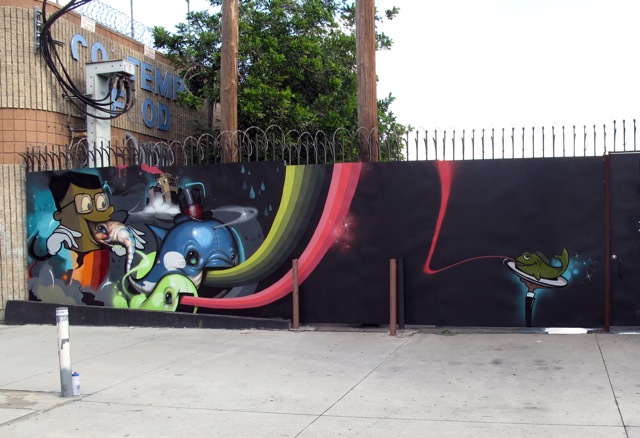 All pictures by Dabs Myla.