D.A Sanborn's Insurance Maps
Juxtapoz // Wednesday, 16 Feb 2011
1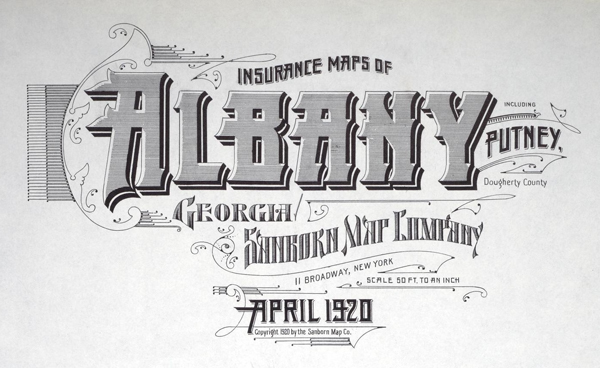 Title pages aren't anything new, but D.A Sanborn's aren't your typical  Microsoft Word cover pages. These gorgeous graphics date back to the 19th Century and are simply the cover pages to fire insurance maps for various cities around the United States. These timeless pieces are inspiring and to think about a world where these were created with no help from a computer is even more outstanding.



According to the Library of Congress "D. A. Sanborn, a young surveyor from Somerville, Massachusetts, was engaged in 1866 by the Aetna Insurance Company to prepare insurance maps for several cities in Tennessee. [..] Before working for Aetna, Sanborn conducted surveys and compiled an atlas of the city of Boston titled 'Insurance Map of Boston, Volume 1, 1867'. [..] The atlas includes twenty-nine large plates showing sections of Boston at the scale of 50 feet to an inch. It is believed to include the earliest insurance maps published by Sanborn.



The success of the Boston atlas and the commission from Aetna must have impressed the young surveyor with the importance of detailed and specialized maps for the fire insurance industry. Following his assignment in Tennessee for Aetna, he established the D. A. Sanborn National Insurance Diagram Bureau in New York City in 1867. 11 From this modest beginning grew the specialized company that has compiled and published maps for the fire insurance industry for more than a hundred years."


Sanborn is still around today, they've even got a twitter check them out here.