Image Gallery
D Young V at White Walls Gallery, Anthony Michael Sneed at Shooting Gallery this week
Juxtapoz // Tuesday, 05 Jul 2011
1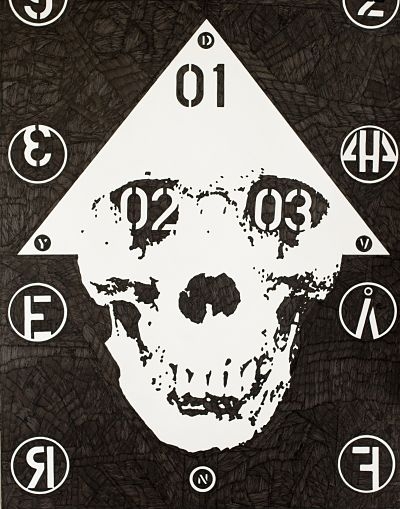 White Walls and Shooting Gallery both open shows this weekend, July 9, with White Walls opening San Francisco's
D Young V's newest work, and Shooting Gallery opening a show of new works by Brooklyn-based,
Anthony Michael Sneed
.

D Young V's show, Make An Effort, at White Walls,

i
s a "continuation of Young's exploration of a theoretical post-apocalyptic San Francisco – a rebuilt world, full of new ideals, technology, religion and language created from scratch. Young poses the question "What would happen if people decided to restart civilization?" He points the viewer in this direction by loading up his new pen-and-ink-meets-wheat-paste pieces with invented and recycled symbols, alongside artistic renditions of current San Francisco residents. To obtain these images, Young worked in collaboration with local photographer Shaun Roberts (and Juxtapoz contributor) to perfectly capture these San Franciscans as imagined versions of their own post-apocalyptic selves.
"
Here is a small preview here: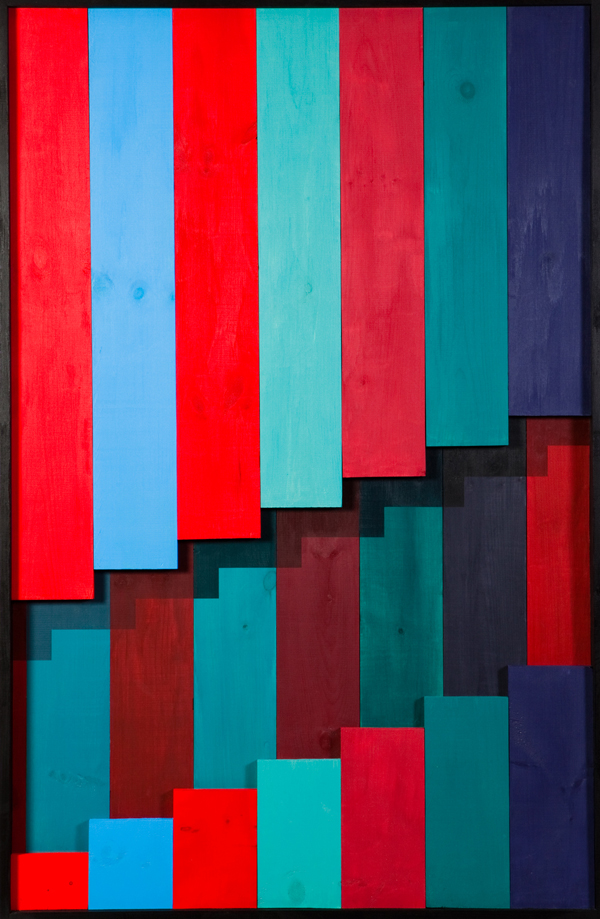 And this patterned piece is by
Anthony Michael Sneed
, who will be opening
Grand Illusion
at Shooting Gallery on the same eve. "
By reexamining his own points of reference (including everything from coloring contests – to growing up surrounded by architectural references, courtesy of his mother), he's able to condense things to their most solid form, reverting to the beginnings of his connection to color and pattern. Straightforward in their form, bold, bright, and highly graphic, with just the right amount of painterly illusion – the pieces are Sneed's most current iteration of his color theory exploration. While working to evoke the feeling of immersion in his work, Sneed also employs the painterly technique of trompe l'oeil, in an attempt to catch the viewer off balance. His inclination for slight-of-hand may come from the artist's ambidextrous His painted shadows often give way to real shadows, and call for a closer look at each piece. The exhibition boasts a combination of works on canvas, as well as intricately constructed works on panel."

D Young V
Make An Effort
White Walls Gallery

Anthony Michael Sneed
Grand Illusion
Shooting Gallery

Both Open July 9, 2011
San Francisco, California