Cyop e Kaf Walls for Fame Fest
Juxtapoz // Monday, 24 May 2010
1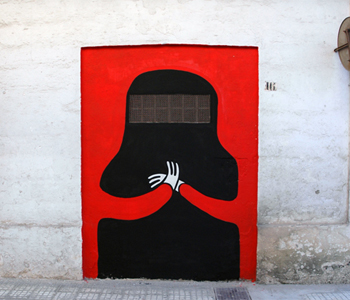 FAME Fest
continues to churn ahead in Italy. Curator Studiocromie says of this piece:
"There is this saying here: 'Vedi Napoli e poi muori' (see Naples, then die). I guess it's about how beautiful the city is. Napoli is, indeed, my favorite city in Europe.
"Well, I've been there quite often last year and I survived. If you've been there too, you've certainly noticed that these guys, Cyop e Kaf, are the most prolific artists in the city. They paint, they paste, they are involved in Monitor magazine and they do a lot of shit staying positive and keeping a very fresh and spontaneous attitude.
"The images here are part of what they did here in just 4 days. The guys have a very original imagery and style and they work together passing the brush to each other."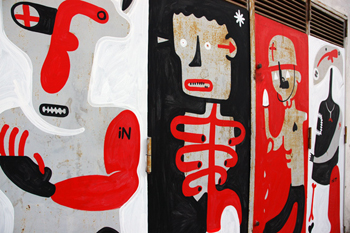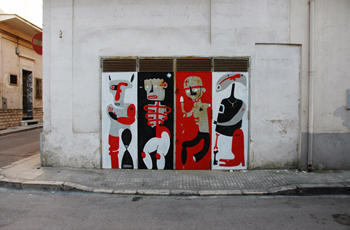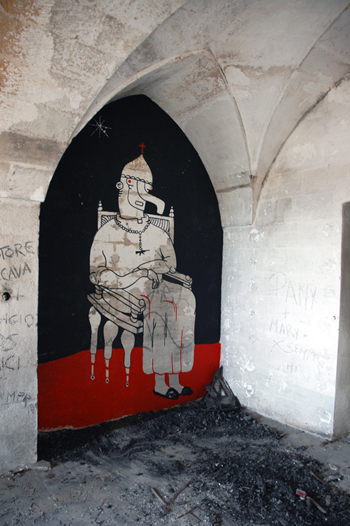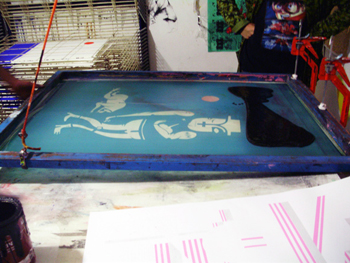 "We've also been doing prints which will be released soon on Studiocromie. This is a little sneak preview."