Image Gallery
Dustin Aksland: Ctrl+P: Photography Taken Offline at Catherine Edelman Gallery
Juxtapoz // Friday, 15 Jul 2011
1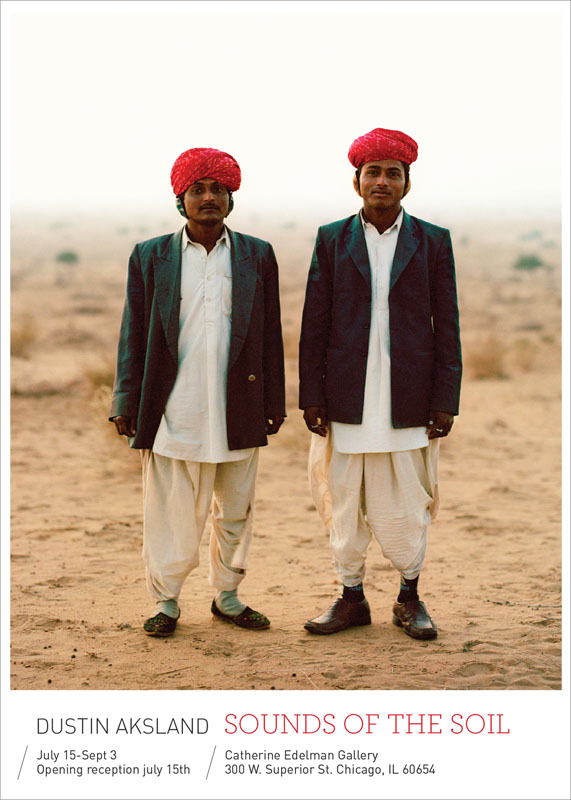 Tonight, July 15, in Chicago,
Catherine Edelman Gallery
will open the newest chapter of the
Ctrl+P: Photography Taken Offline
series, featuring photography from Dustin Aksland's Sounds of the Soil series.
Ctrl+P
is a project where Edeleman Gallery finds top talents on blogs and the web, and promotes a series of their work in the gallery.
The California born, NYC-based
Aksland
says of his series, "Sounds of the Soil is a photographic journey through the beautiful and enigmatic Rajasthan region of India. It's a region filled with harsh climate and terrain, but is contrasted with the warm, fun loving spirit of it's inhabitants. On my journey I met so many interesting individuals, but the subjects I was most intrigued by were the ones working this unforgiving land, and the entertainers roaming the dessert with their songs of love, separation, heroism and revelry."

Dustin Aksland
July 15—September 3, 2011
Catherine Edelman Gallery
Chicago, Illinois