Crossing the River with Imminent Disaster
Juxtapoz // Thursday, 27 May 2010
1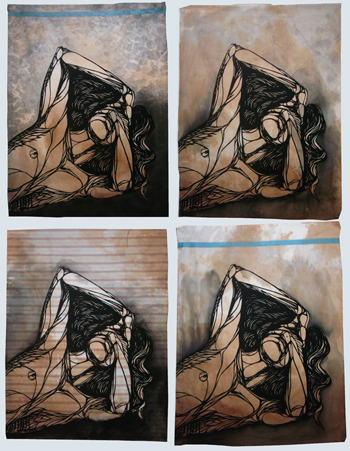 Imminent Disaster invites you to Cross the River. Though she rarely produces prints, Disaster has fashioned very limited edition prints, all individually hand stained and loved.
"The print is a detail from the skirt train of the Crossing the River sculpture recently shown at Thinkspace Gallery," she explains. 'Each is printed on cloth and individually hand stained with dye and painted with black ink."
"Crossing the River"
Edition of 4 APs
Black and tan ink on cloth
28in x 37in
$275 Each (plus shipping)
Details at: xodisaster.wordpress.com
Also, make sure to read our Back Talk interview with Disaster here.