Craola Talks to Us About Jeral Tidwell's Rockaholics
Juxtapoz // Monday, 21 Dec 2009
1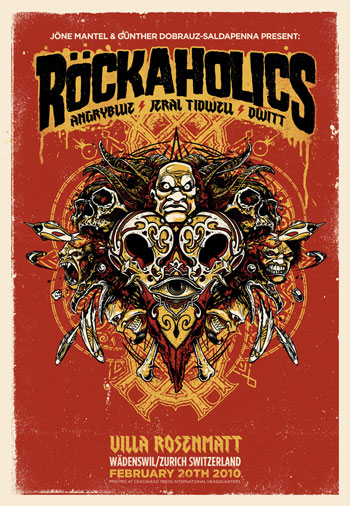 "For most people, a life threatening accident leaving both your hands and wrists broken would end your art career, at least for a while, but for my friend Jeral Tidwell, don't expect it keep him down," writes Greg "Craola" Simkins. "In February Jeral will be on the road and in the air on his way to Zurick, Switzerland along with his friends Angry Blue and Dwitt to reveal their new show: Rockaholics."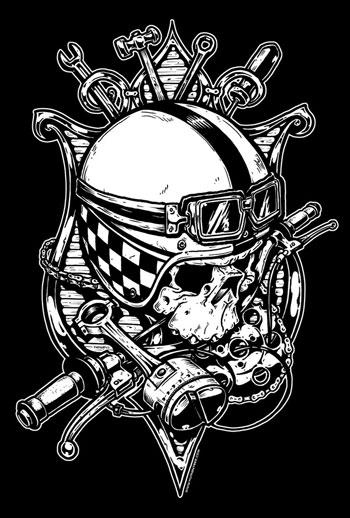 "For the first time ever, a massive collection of rock art by Angryblue, Tidwell and DWITT will be brought together for a kick-ass show of visual rock 'n roll. You will be able to see not only the artists' highly sought after rock posters and art prints including those long sold out but also original inks and drawings from private collections and for the first time ever especially created art printed on aluminum using a unique technology that will truly put the heavy into metal."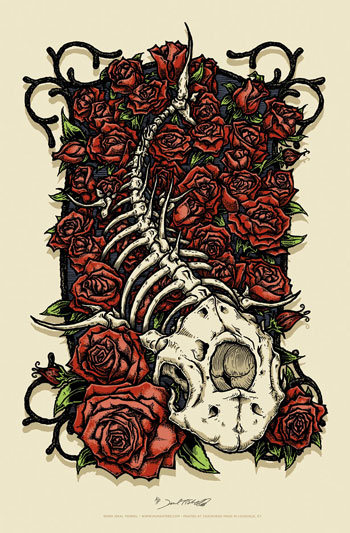 To sign up for the guest list click here: snobgoth.com

I know it is a long way to go for most of us, but if you are in Switzerland or nearby, go check out what these guys are doing.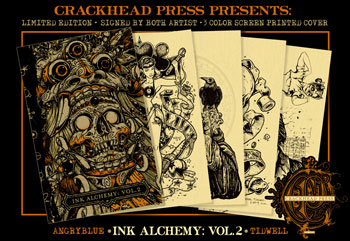 Also, check out the books these guys are putting out... alright, have a good one.
-Greg "Craola" Simkins