Craig Thornton for Fresh Perspectives
Juxtapoz // Tuesday, 19 Apr 2011
1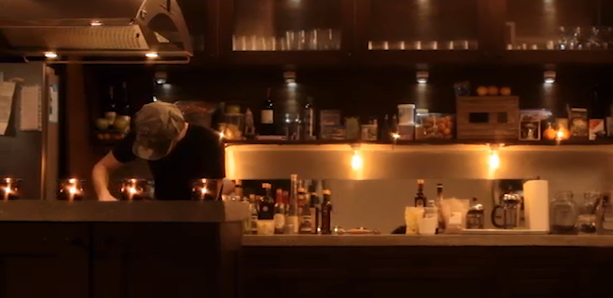 Juxtapoz Magazine was selected to be one of the five ambassadors of
Fresh Perspectives
– a new transmedia art project initiated by
Lexus
to promote their newly launched
Hybrid CT 200
. We showed you
Parts 1 & 2 of Augustine Kofie's
segment of Fresh Perspective,
as well as Tod Seelie
, and today we are happy to show LA Chef, Craig Thornton.
Fresh Perspectives has gathered six artists to promote the new Hybrid, and one of the selected artists was our photographer in Detroit for our Juxtapoz 15th Anniversary Project with Power House Productions, Tod Seelie.
Along with Inspired Magazine, Design Milk, Ruby Hornet, and others, we are showcasing some of the film's that feature the artists Augustine Kofie, Tod Seelie, designer Robert James, chef Craig Thornton, musician V, and artist Jeff Nishinaka.
Lexus gathered the six artists from different areas of contemporary art (from photography to music, design, fashion and even cooking!) and provided them with the opportunity to create unique unconventional pieces of art in order to 1) entertain us, and 2) show how to create art with a new perspecitve.
Craig Thornton
By Geoff Carter
Craig Thornton is passionate about many things. He loves traveling; he loves wild nature; he loves Tom Waits and Joy Division. But all of these things are subservient to his first love: cooking.
More precisely, the 29-year-old loves cooking for others — and at his Los Angeles loft, which he calls the Wolvesden, Thornton does just that. Other great chefs may dream of opening restaurants, but through a series of Wolvesden events where attendance is limited to a dozen people who have signed up online, Craig Thornton hopes to bring back the old-school dinner party.
"I really enjoy having people walk up and talk to me while I'm cooking," says the chef, whose previous jobs included cooking for Nicolas Cage and at one of Thomas Keller's prestigious restaurants. "They're talking about a dish or about somewhere that I need to go try, and I like that exchange more than I enjoy feeding 200 people. The whole idea is that you come in, you eat, you leave and you're like, 'What the hell just happened?'"
That question is difficult to answer if one perceives iconic chefs as being lofty restaurateurs or reality show contestants. Thornton approaches a new dish as a painter approaches a fresh canvas — he considers what he wants to say with it, what mood he'd like to infuse it with, what materials he needs to make it perfect, and how it might work in context with the art surrounding it. And if it comes out looking a bit weird, that's fine...