Corey Haim: 1971 - 2010
Juxtapoz // Wednesday, 10 Mar 2010
1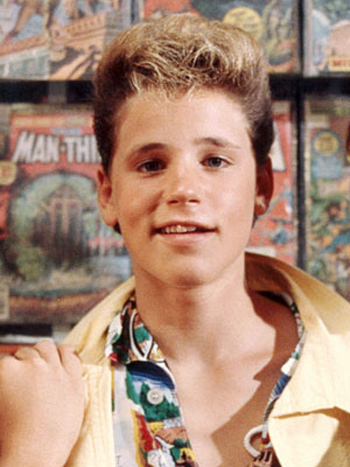 What's going on with people passing away? Seems like far too many talented folks are leaving us. 1980s teen star Corey Haim (Lucas, The Lost Boys) was found dead Wednesday in what is being reported as an accidental drug overdose.
At the time of his death, Haim was attempting a return to acting and had at least nine projects in various stages of production.
"Haim acknowledged his struggle with drug abuse to The Sun in 2004," reports USA Today. "'I was working on Lost Boys when I smoked my first joint,' he told the British tabloid. "I did cocaine for about a year and a half, then it led to crack,' he said.
"Haim said he went into rehabilitation and was put on prescription drugs. He took both stimulants and sedatives such as Valium. 'I started on the downers which were a hell of a lot better than the uppers because I was a nervous wreck,' he said. 'But one led to two, two led to four, four led to eight, until at the end it was about 85 a day.
"In 2007, he told ABC's Nightline that drugs hurt his career. 'I feel like with myself I ruined myself to the point where I wasn't functional enough to work for anybody, even myself. I wasn't working,' he said."
The actor was 38 when he passed away early this morning in Burbank. RIP.