COPE 2: RISE TO THE OCCASION Solo Exhibition @ Art Basel
Juxtapoz // Tuesday, 29 Nov 2011
1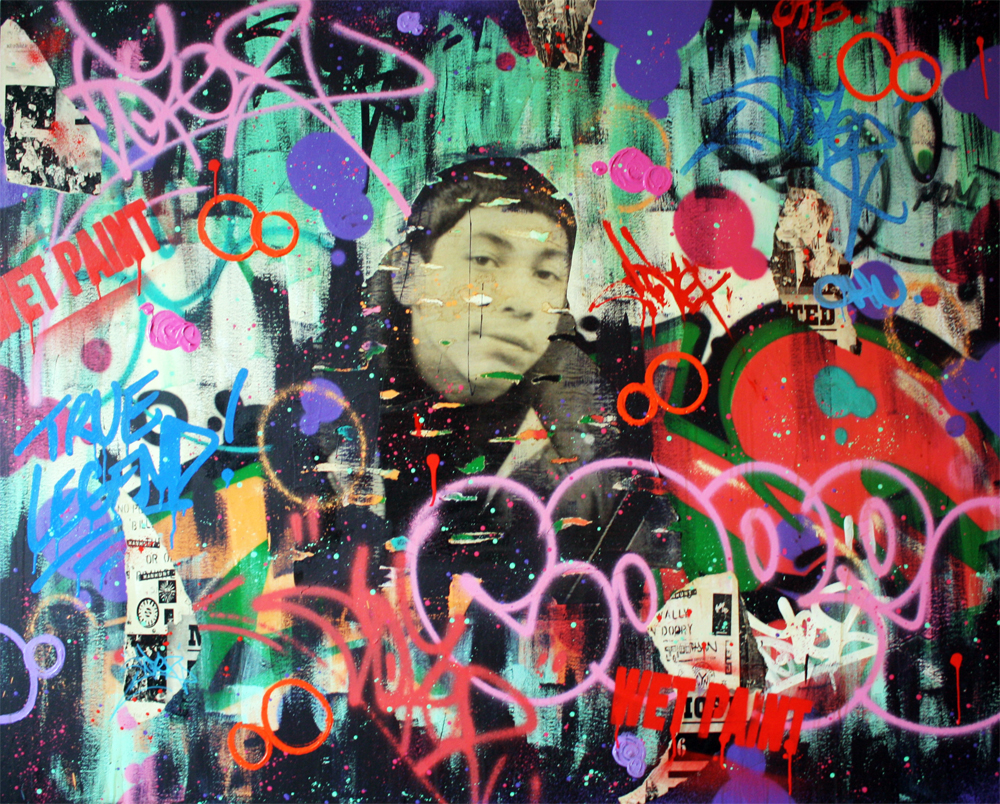 Rise To The Occasion opens this week during Art Basel, a solo exhibition of new original mixed-media paintings and giclée prints by New York City-based artist Cope 2. This will be Cope 2?s first solo exhibition in The Wynwood Arts District of Miami, which presents a collection of new works that explore the convergence of his signature, bubble letter and distinctive lettering style. Aerosol, enamel and acrylic paints are used, creating an original collection of compositions infused with collages, messages, stylized tags, and symbolic imagery.
For over 30 years, Cope 2 has been a consistent, visibly committed, instantly recognizable and respected aerosol artist. Rise To The Occasion are microcosms of Cope 2's coming-of-age experience and overcoming obstacles as an aerosol artist. The exhibition relates the personal paradigm shifts the artist's complex and colorfully vibrant world.
For more info, visit Cope2Art.com.


Cope2 Rise To The Occasion @ The Wynwood Arts District from COPE 2 on Vimeo.


DATE: December 1–December 4, 2011
LOCATION: 167 NW 25th Street, The Wynwood Arts District, Miami, Florida 33127
TIME: Opening Reception, Thursday, December 1, 7pm–10pm
Gallery Hours: December 2–4, 2011, 11am–7pm