Image Gallery
Converse Wall to Wall Hong Kong: Charles Munka
Juxtapoz // Thursday, 30 May 2013
1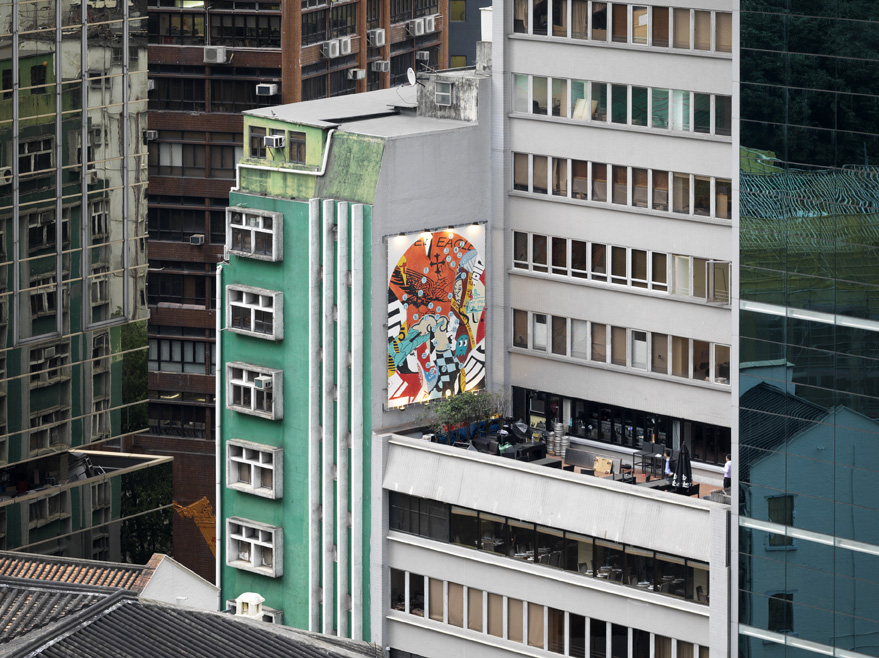 This past week, Juxtapoz took a trip to Hong Kong to both celebrate the inaugural Art Basel Hong Kong art fair, as well as spend time with the Converse team and their curated guest list of artists for their Wall to Wall Hong Kong project. Over the past few years, Converse has worked with artists from around the world to create over twenty Wall to Wall projects throughout Europe and North America. For Hong Kong, Converse brought artists from Berlin, China, Brazil, and France to complete the project. Today, we look at French-born, Hong Kong-based Charles Munka.

This was our first introduction to Charles Munka, and we were impressed by both his process and the impact the final piece had multiple stories above the Hong Kong city streets. Taking in the hyper-active experience one has in Hong Kong, with multiple cultures clashing and both East and West living together and existing simultaneously, Munka's work fits perfectly in the environment.

Project co-produced with Philip Rodgers

For our complete coverage of Art Basel Hong Kong, visit our special page here.
All photography by Jonathan Leijonhufvud