Image Gallery
Converse Collaborations Feat. Caleb Neelon, David v. d'Andrea, Steve Harrington
Juxtapoz // Friday, 01 Nov 2013
1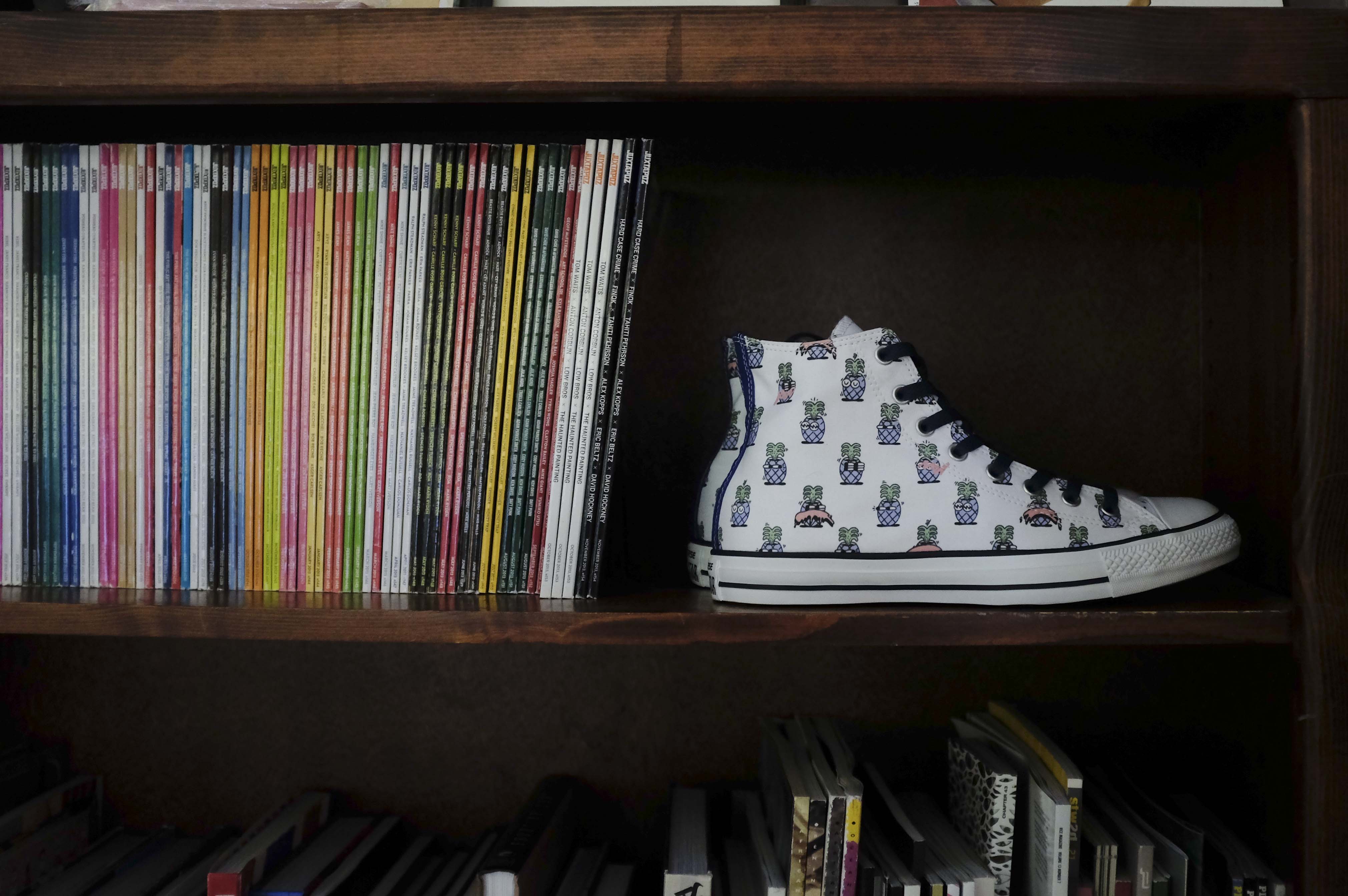 Converse recently introduced the newest Graphics Edition: Artists Collaborations, featuring customized prints by Caleb Neelon, David v. d'Andrea, & Steve Harrington. The Juxtapoz staff designed our own sneakers!
A fourth set of prints by Sever will become available on the site following the initial launch. Available exclusively on Converse.com, the Graphics Edition: Artist Collaborations allows consumers to create their own customized sneakers using various mobile platforms.
The Custom sneaker segment of Artists Collaborations will release 3 new pieces of artwork from various street artists every 2 months for consumers to choose from. In addition to prints, design elements include customizable laces, stitching and toe cap color. The Graphics Edition: Artists Collaborations sneakers are available exclusively on the Chuck Taylor All Star Hi Top.