Controversial Graffiti Artist Mat Benote Strikes the Guggenheim
Juxtapoz // Tuesday, 04 Aug 2009
1
The incident occurred during the museum's normal business hours. Without notice from security cameras, museum guards or the thousands of patrons in attendance, the controversial artist managed to install his artwork in one of the finest and most popular museums in the world. The artist describes this act as "Fine Art Graffiti".
"I want to illustrate that graffiti can be a positive influence in a community when applied properly, and as an art form, has as much right to be displayed in a museum as any other form of art."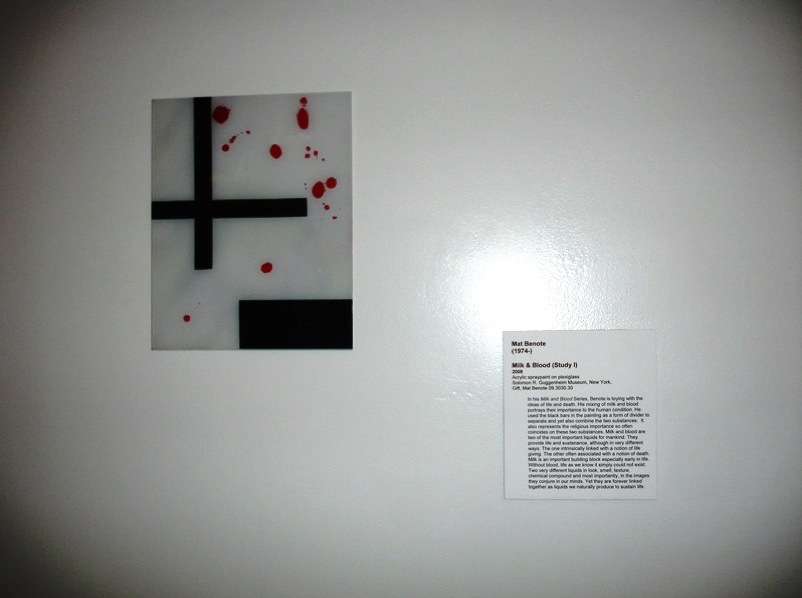 The piece Mat installed at the Guggenheim this past weekend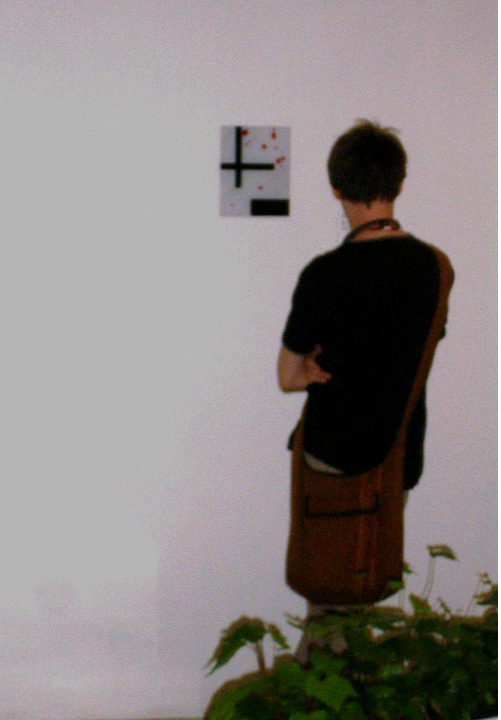 This is not a new occurrence for the artist. In the past, Benote has installed his works in the permanent collections of several museums, including the Museum of Modern Art in New York City and the Los Angeles County Museum of Art.
Mat Benote is a conceptual artist in the artist movement of the merging world of fine art and graffiti. His goal is to open up the doors of possibility for innovative new schools of thought in art theory.
He aims to push the boundaries in those few places that are still considered taboo in the world of art. In doing so, he incorporates methods typically used by graffiti artists but does so in higher art settings.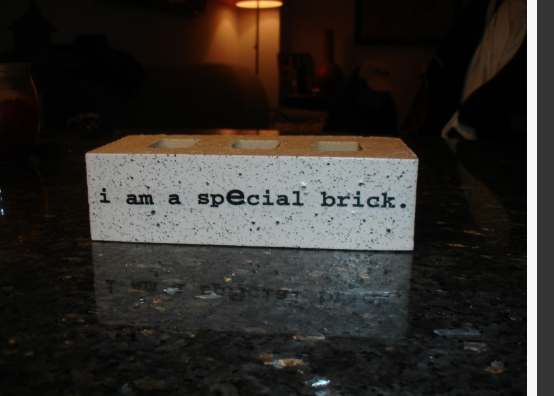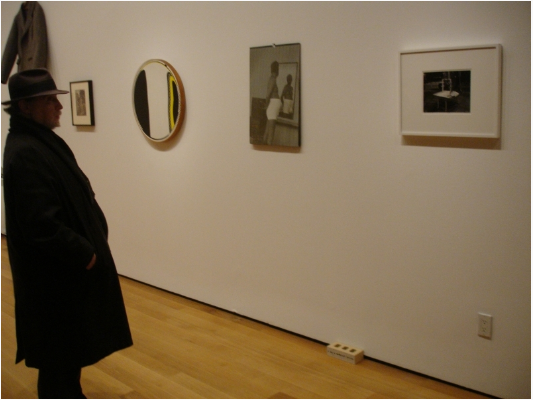 Special brick "gifted" to the Moma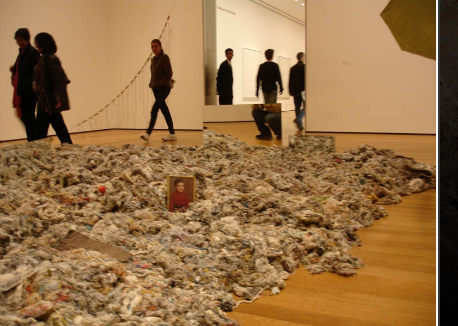 Photo of a young child added to the center of Robert Morris' 1968 Untitled piece, slyly installed at the Moma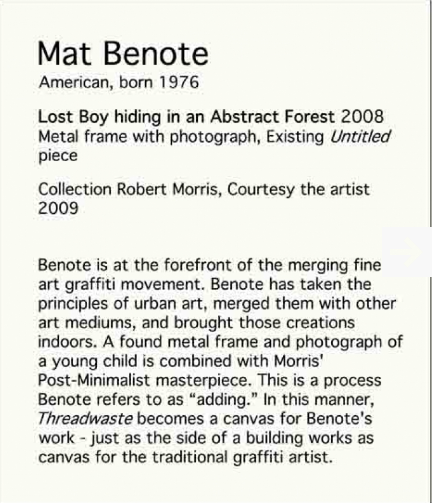 The plaque accompanying the art installation shown above
It is interesting to note, for those of you who already pegged this artist as an imitation of Banksy, that the pieces themselves aren't necessarily the artist's main focal point. Nor is the manner in which they are displayed. It is the combined effort of the two—thus the concept of merging graffiti with other forms of art.
This artist appears to be attempting to further pave the way for artists, like Banksy, who many consider to be the most famous and accomplished artist of our time, yet still encounter roadblocks in certain fine art venues. Banksy himself remains the disputable master of museum takeovers (check out Banksy vs. The Bristol Museum). But Mat's work is certainly worth noting.
More information on the artist can be found at: www.matbenote.com