Image Gallery
Comic Con 2011: DC Comics Reboot
Juxtapoz // Friday, 22 Jul 2011
1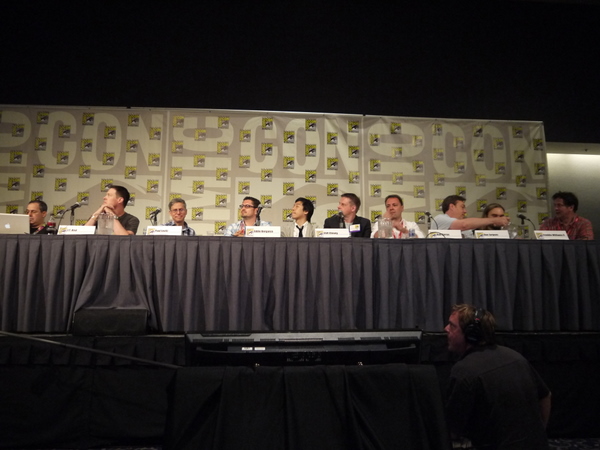 DC comics is committing an act that many would consider brand suicide. They are starting their entire comic universe from issue 1 all over. After 70 years of creating some of the most iconic superheros in the world, Superman, Batman, Green Lantern, The Flash etc…, they are rebooting the entire line of comics. Understandable some people are not happy about this. They gave the fans of the brand a chance to voice their opinions, ranging from costume changes to LGBT influences, at this years Comic Con.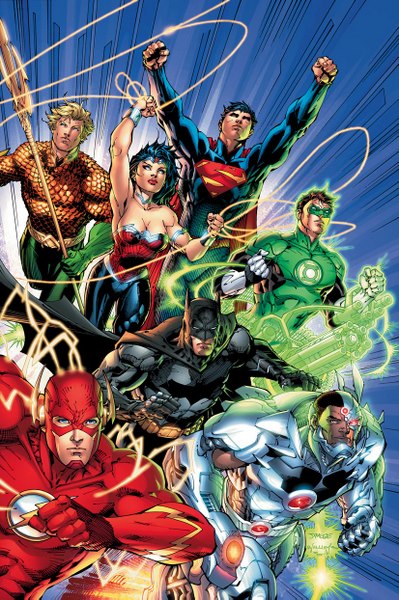 The most visible changes are of course going to relate to the costume changes of some of the most iconic costumes in the industry. Considering that some of their costumes colors and designs have been so iconic that they have been identifiable even represented at the pixel scale (
http://www.geekologie.com/2010/11/youre-barely-super-minimalist.php
) this is a huge risk for them. I mean who doesn't have a memory of Clark Kent running into a phone booth and ripping apart his shirt to reveal that universally known red blue and gold latex suit? Well gone are the days of the underwear on the outside looking Superman, and DC has ushered in a variety of changes.
Many fans were extremely upset by this and have voiced their concerns. For example, how is Superman supposed to hide his suit under his day clothes when assuming the identity of Clark Kent, if the collar of his new suit extends as high as a Jersey Shore Fist Pumper? But it does seem that DC is listening to these issues and adjusting as necessary. The original images of Wonder Womans costume included a new fancy set of pants, however all the images they showed at Comic Con showed a bare-legged amazonian. They explained this as "retractable" pants, but was obvious they were changing to facilitate the fans concerns.
While issues like this may seem trivial to outsiders, these are the characters and outfits that a generation has affiliated with the heroes that they have looked up to their whole life. In addition to creating some of the most well known heroes of our day, they have also introduced some of the most diverse heroes in the Comic world . This latest reboot however, removes some of those new characters as we are returning to the origin stories of each character.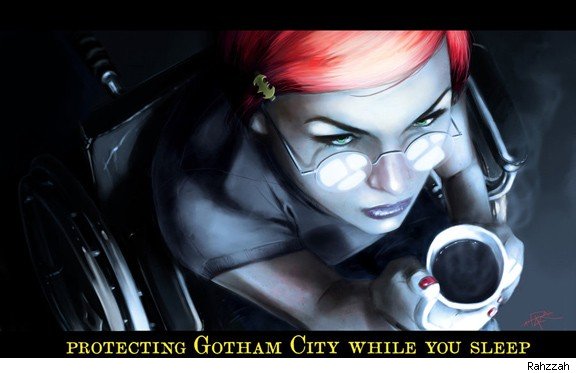 The Oracle was one of these characters. She was the daughter of Commissioner Gordon, Batgirl, and the target of an attack by the Joker in an attempt to drive her father mad. The injury left her paralyzed, but rather then write her out of the series, they brought her in as a new character, the Oracle. Through a series of various comics ranging from 1989—2011, she was an identifiable and successful Superhero for thousand of handicapped children and adults alike. With this latest installment though, she will be placed back into her original role as Batgirl. This left many people asking why? Why would you remove such a positive influence on thousands of childrens lives? Their answer was to be patient, they understood how big of an impact this change would have on people, and don't want to "switch one disabled hero with another" but are working on new characters to fill this role. This was not the only step back in the eyes of the fans, but the other one involved the LBGT communities role in comics.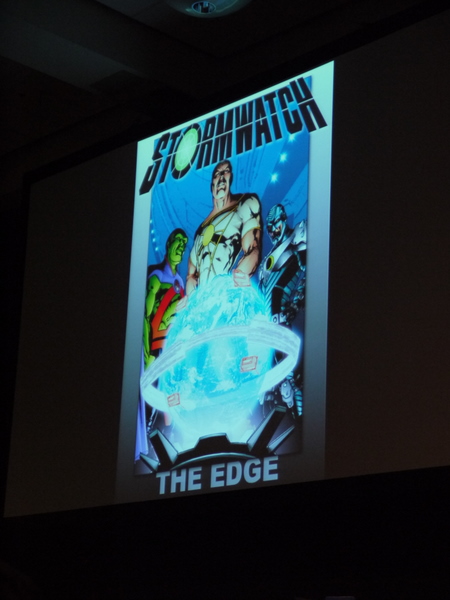 Just as handicapped children identified and found strength in the superheroes they could see themselves in, the LBGT community had that in several characters as well. The characters Midnighter and Kid Apollo were part of the team known as Stormwatch, and while not necessarily openly gay, their feelings towards one another were extremely evident. As it should be, no hero is defined by their sexuality in the comics either. Concerned that the evolution of these characters which lead them to this point was lost, many fans worried that they would lose their idols as well. DC once again reiterated that this was not the case, openly saying "The members of Stormwatch have always been gay, and they will continue to be". Once again showing that DC is listening to their community, and want to represent them inside this world which has molded and inspired so many people.
I think more then anything else what I walked away with from this panel was this, just as we waited and learned what each Superhero stood for, believed in, and evolved into the first time around; we are going to have to do that again. While some are worried about losing all that history I say this, that history is not lost, no one is burning those books. Those books will live in eternity just as they have through the Bronze, Silver, and Golden age of comics. We are exposing a new generation to the feeling we got when we were first introduced to these giants among men. The chance for a kid to pick up an issue #1 of Superman and be no more ahead or behind than any other fan, is an amazing opportunity. The chance for kids to find solace, compassion, strength, and even understanding through a series of fictional books in an age where there are so many social issues cannot be missed. We will have to wait and see how this all pans out in the long run, but I am hopeful that this step for DC will be a step in the right direction. —
Nick Lattner / Guru of Comics and Juxapoz Video Game Editor
Media Research by Yolanda Rodriguez