'Close To A World Below' Is the Next Show Slated at Scion Installation LA
Juxtapoz // Friday, 08 Oct 2010
1
Close To A World Below brings together international artists, illustrators and photographers from the UK, Ireland, Australia and the USA.
Featured artists are: Chrissie Abbott (UK), Derek Albeck (USA), French (UK), Richard Gilligan (Ireland), Izzie Klingels (UK/USA), Ashley Lande (USA), Murdoch (Australia), Marcus Oakley (UK), and Paul Parker (UK).
About the curator
French is from Aldershot, England, a part of the UK known for its army base. A good place to start an interest in war, the military, history, English Folk Tales, and darkness. He draws finely detailed and often fairly dark artwork, informed by his love of metal music, history and storytelling. He has created work for Advertising, Fashion, Print, Editorial, Skateboard brands and the music industry. He has exhibited in the U.K., France, Denmark, Sweden, the U.S., Australia and Israel. http://www.tapedcopies.com
About the artists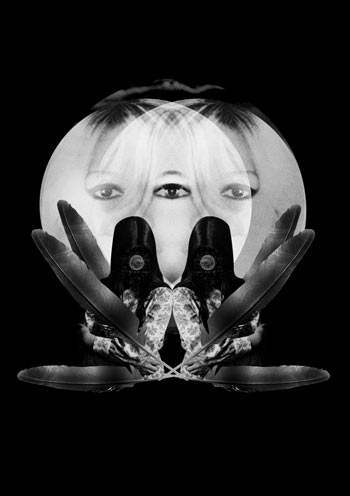 Chrissie Abbott's drawings are vividly technicolor, utilizing pattern work and found images and often touching on themes of nature. She has worked with an array of clients including Virgin, Orange, MTV, Nylon, The Barbican and The New York Times and has designed T-shirts for 2k, Urban Outfitters and Lowlife.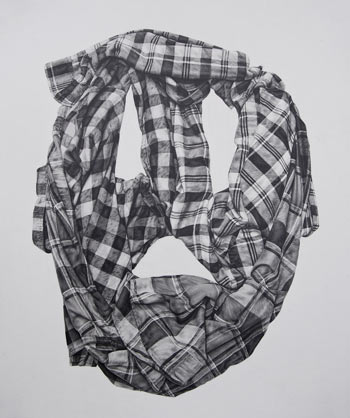 Derek Albeck's drawings and serigraphs serve as an intense investigation and critique on the human condition. His work has been exhibited in galleries across the U.S., Canada and the U.K.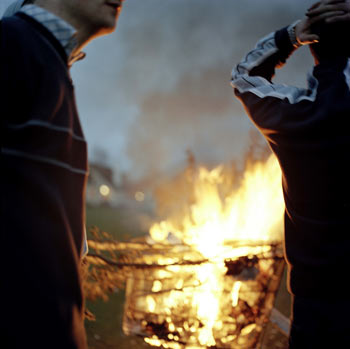 Richard Gilligan has been taking photographs since his early teens and his work is predominantly documentary-based. He was picked by internationally renowned photographer Paul Seawright to take part in the "GD4ART – Photography meets Industry" exhibition in Bologna, Italy last year.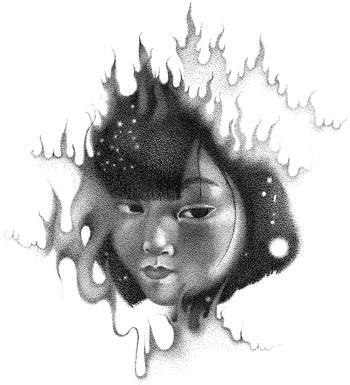 Izzie Klingels' work appears in many books including 'Hand To Eye' (Laurence King Publishing), a book on contemporary illustration, and its follow up 'The Picture Book'. Izzie's work has been exhibited in London, New York, Seattle, Melbourne, and Toronto.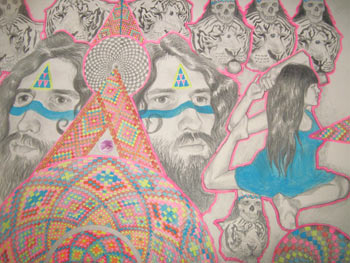 Ashley Lande is a recent mother and artist living in Kansas City. She uses all sorts of drawing utensils to bring the noise in her psychedelic, collaged portraiture. She has created work for a number of fashion brands and publications in the U.S., and has exhibited her work in group and solo shows in the U.S. and U.K.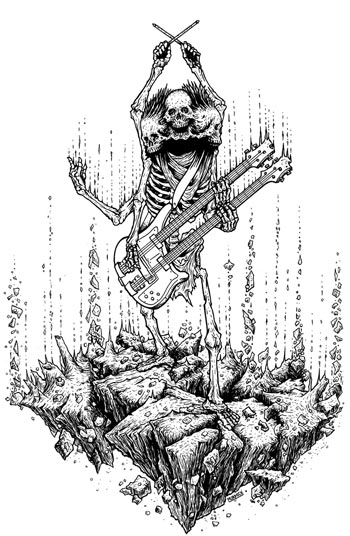 Murdoch is a self-taught artist from Brisbane, Australia. It's hot and there's not a lot going on but it's perfect for locking yourself inside with beer, Poison Idea records and a handful of pens. Chained to his desk he whips up record covers, t-shirts, posters and for punk and hardcore bands.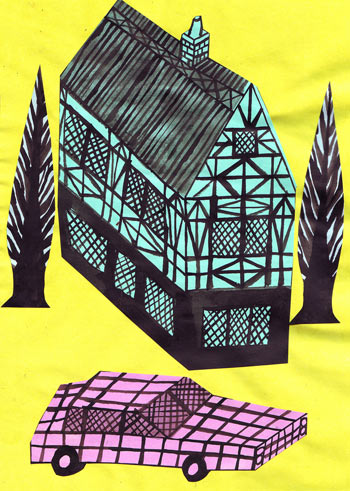 Marcus Oakley's work is inspired by the wonderful harmonic and melodic music of the Beach Boys; the pastoral and folkloric delights of the countryside and the animals that inhabit it; the joys of cycling; the stimulations of tea; the dizzy geometries of architecture and design; and overall the wonders of making stuff.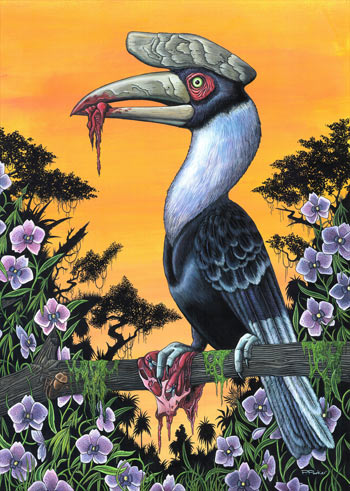 Paul Parker is an illustrator who works within the skateboard industry, designing skateboard graphics, also producing artwork for various publications and exhibitions, in the U.K. and abroad.
More information on this, and past exhibitions is available at www.scionav.com/space
Opening reception: October 16, 7 – 10 pm
Scion Installation L.A.
3521 Helms Ave. (at National)
Culver City, CA 90232
The reception is free with complimentary valet parking and an open bar. Exhibition is free and open to the public.
Please RSVP to gain entry at www.scionav.com/space. All the artists will be in attendance. The exhibition will run until November 6.