Cleon Peterson's Daybreak opens at New Image Art Gallery this Saturday
Juxtapoz // Thursday, 18 Nov 2010
1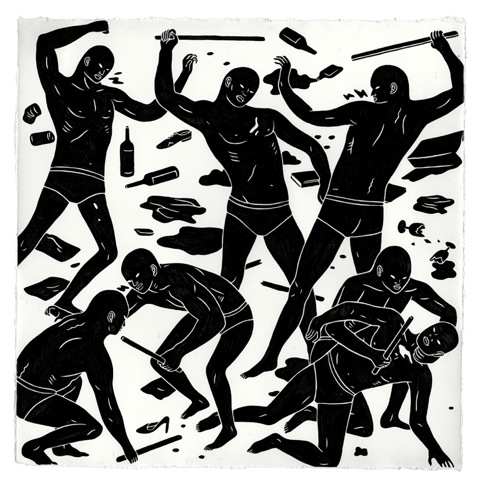 Back in the old days,
February 2008
to be exact, we featured
Cleon Peterson
in the magazine. He told us, "I'm drawn to things that feel uncanny or sublime. The explosion of an atom bomb could be seen as sublime in the sense that the beauty and grandeur can elicit a feeling of absolute awe." Come to think of it, when seen together, Cleon's work has a bit of awe to it.
Opening this Saturday, November 20th at New Image Art in Los Angeles
will be Cleon Peterson's
Daybreak
, a solo show of new works that progress from Cleon's past bodies of work, but still feature the ominous, haunting, all-similar looking shadow characters. 
As New Image academically puts it, the work "can be viewed as both a continuation and a progression of Peterson's past works, in which graphically rendered scenes of sadism portray chaos as the inevitable order of things. Many of those scenes have featured characters with physical appearances largely undifferentiated from one another, suggesting a classless unsympathetic society, yet in this new body of work Peterson incorporates 'shadow' figures and a new dichotomous order. There are haves and have-nots, but amid the havoc it's hard to decide who's who."
Brilliant stuff. The SF portion of Jux will be in LA for show, so more pictures to come.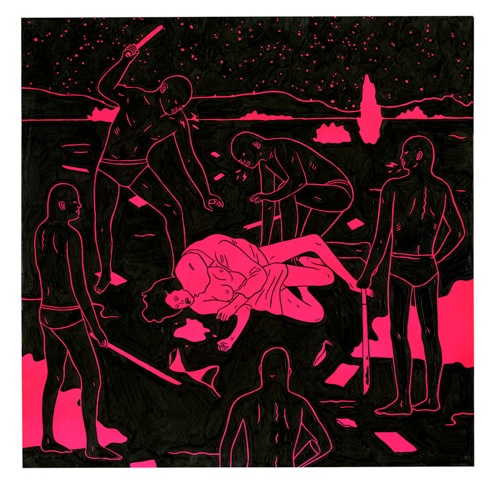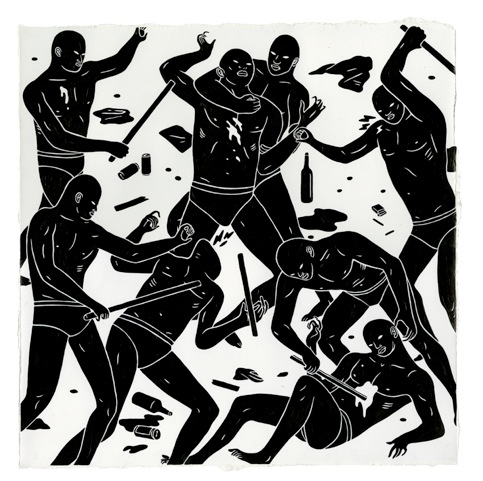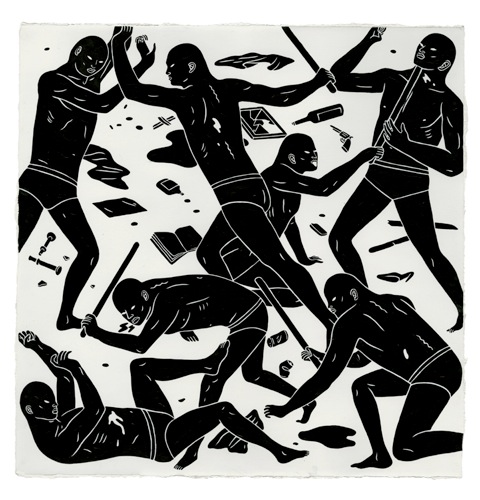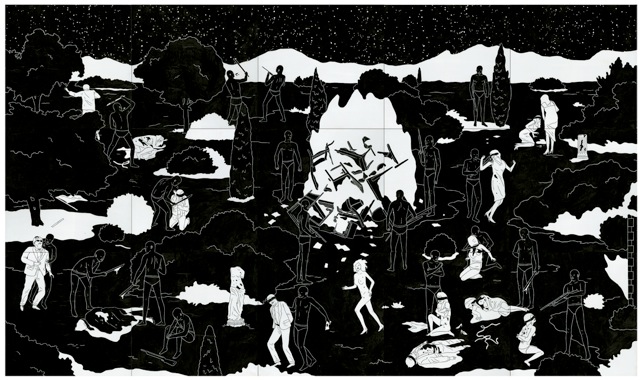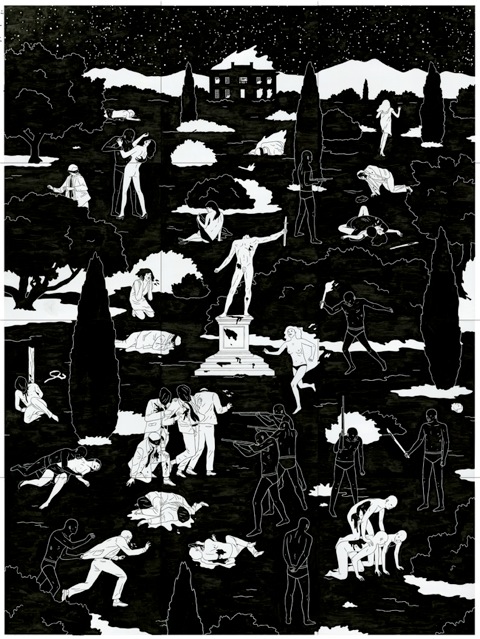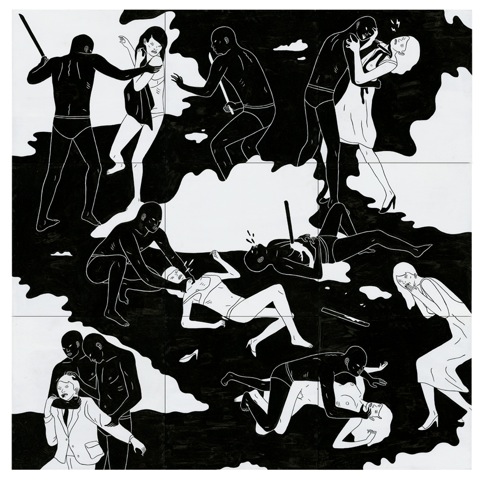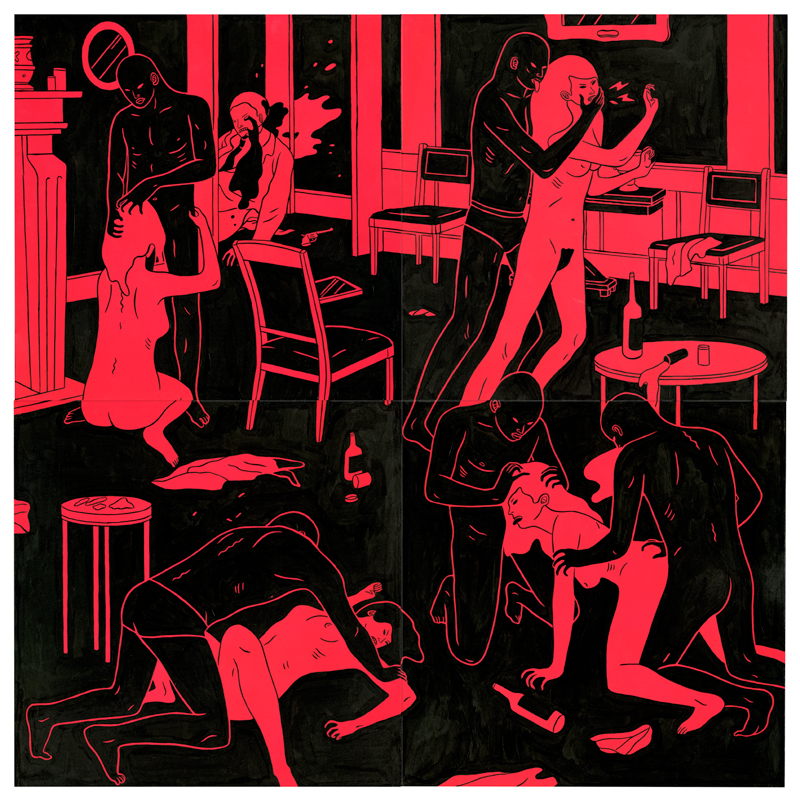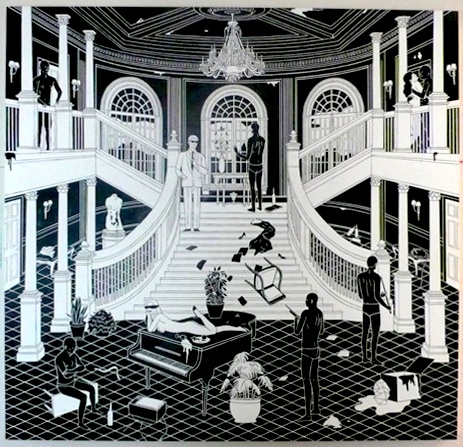 Cleon Peterson
Daybreak
November 20, 2010—January 8, 2011
New Image Art Gallery
Los Angeles, California