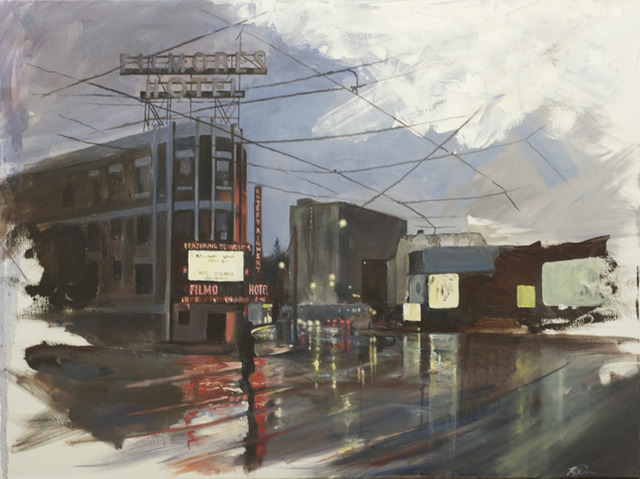 A healthy mixture of glitz and grit exists in the visual landscape of any metropolitan area. The upcoming exhibition at Show & Tell Gallery in Toronto: "Cityscrapes" aims to draw attention to the often overlooked and disregarded images that reflect the subtleties of city living.
The show is a collaborative effort by Toronto artists Ryan Dineen and Jacques Oule whose images of corrosion and urban decay express an unexpected beauty.
Ryan Dineen was born in Toronto in 1983. An accomplished graffiti and mural artist, his fine art demonstrates this background through what can be perceived as a controlled carelessness. Dineen's ongoing series of cityscape paintings display a unique viewpoint of urban life. Many of his own personal experiences of growing up in downtown Toronto are reflected in his work. Striving to portray the raw beauty in the people and places he paints, Dineen finds grace and delicacy within mundane imagery associated with the urban setting.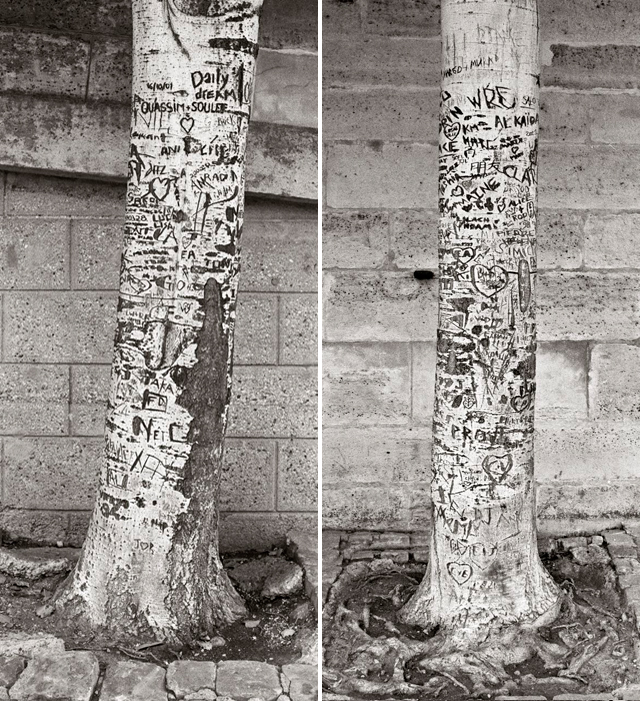 Jacques Oule
Jacques Oule was born in the village of Soubise, France in 1960. He grew up in Aix en Provence and Paris, and relocated to Toronto in 1981 at the age of 21. Oule's most recent work draws heavily on his fascination with time and the relationship between the individual and the collective.  They prove to be evidence of the human impulse to leave behind an imprint of our existence – to engrave on surfaces of apparent permanence, the simple statement: "I exist."
Visit Show & Tell Gallery's website for more information.