Cinders Gallery FUNeral in Brooklyn
Juxtapoz // Wednesday, 19 Jan 2011
1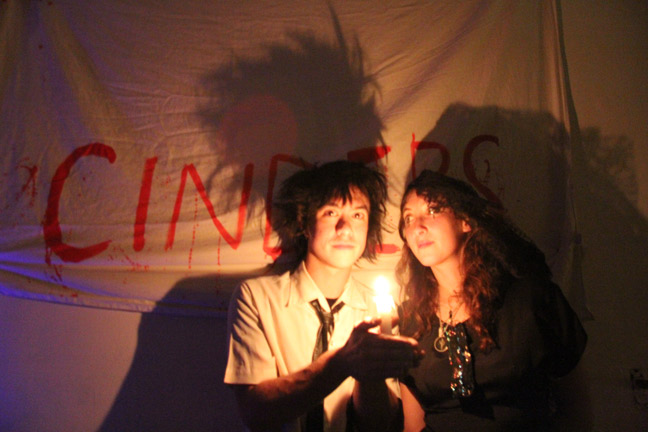 On December 30, 2010, just one day before everyone would be celebrating the new year, Kelie Bowman and Sto were busy celebrating a funeral at their gallery Cinders in Williamsburg, Brooklyn. Cinders Gallery has been at 103 Havemeyer Street since opening in 2004, but after the neighborhoods latest rent increase, Sto and Kelie decided it was time to pack it up and start looking for a new location. Not before throwing one more party though...
The Cinders "FUNeral", as Sto and Kelie called it, turned out to be that and more as they told me the day after when I found them cleaning up a few things at the gallery. I was unable to get back to New York for the event because of the snowstorm we got the weekend before, so when I found them in the galley the day after while passing by, I was excited to ask about the party.
When I first looked in to see what the gallery was looking like after the FUNeral, I saw Sto and Kelie hugging each other in the center of the Gallery. Sto and Kelie told me about the night before, the musical acts, the crazy things that happened, but mostly about all the great people that came out to celebrate with them, and how much they appreciated it.
If you missed the Cinders Gallery FUNeral, here are a few photos that Maya Hayuk and Kelie took during the party. For the full party recap head over to the Cinders Gallery
site
. —
Brock Fetch