Image Gallery
Chuck Close: Nudes 1967-2014 @ Pace Gallery, NYC
Juxtapoz // Friday, 28 Feb 2014
1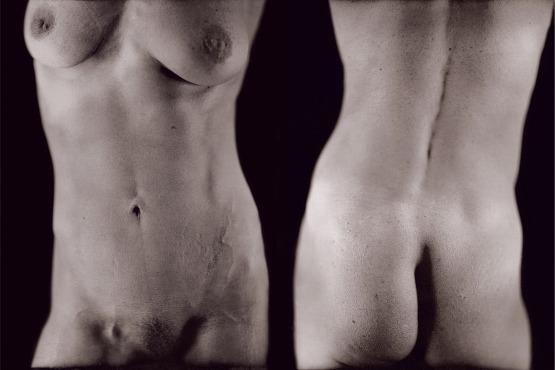 Chuck Close: Nudes 1967-2014
opens at
Pace Gallery
in New York today, February 28th.
While renowned worldwide for more than five decades of portraiture, Close has in the same course of time investigated, experimented and explored another subject with equal virtuosity: the body.
Pace's exhibition will feature Polaroids, daguerreotypes and an acrylic on canvas painting. Color and black & white single panels, diptychs, triptychs, and a five part reclining figure were all made using a 40-by-80 inch Polaroid camera and will be on view alongside the 10-by-21 foot Big Nude, a 1967 painting on loan from a private collection and never before exhibited publicly in New York. Working from black & white photographs, Close purged color from this large-scale painting of a reclining female nude. While this pose has been a motif in art history for centuries, Close's use of the reclining figure is as much about the process as it is about the subject. In this monumental, masterful painting, Close employed a variety of techniques and tools ranging from traditional brush painting to airbrushing to razors and rags to execute the work.
A series of daguerreotypes, made using the 19th century technique will also be on view. Close captured his subjects through the camera's completely open large lens, resulting in a flood of light permeating the moment which decreases the depth of field and makes some areas appear out of focus. This challenge was not new to Close and in fact relates to an effect the artist purposefully incorporated into his paintings as early as the mid-1960s: highlighting the face, while allowing edges to blur. This approach requires the final image to be viewed section by section and therefore reestablishes the connection of the viewer to the process as a result.